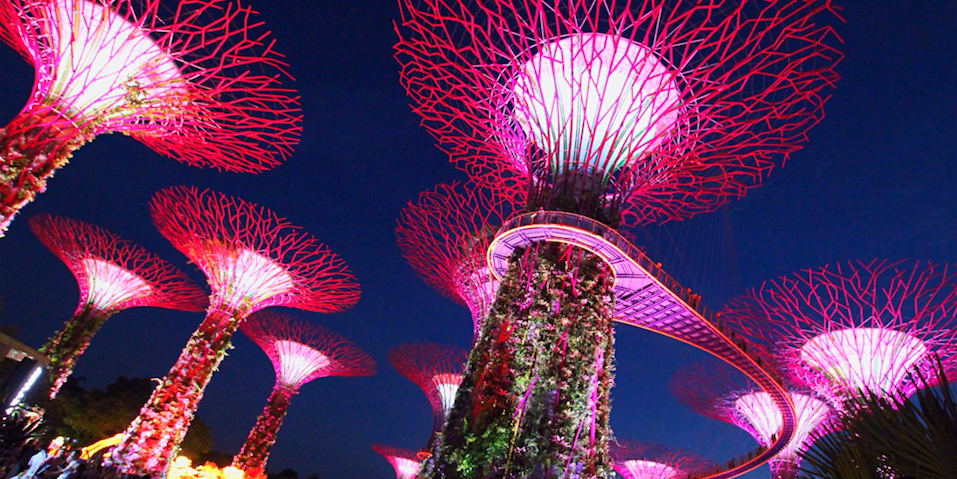 Four Realistic Benefits You Can Offer Event Sponsors
Securing event sponsorship is not as straightforward as it once was.
Respondents of a recent survey said that finding sponsors was their greatest challenge – even more difficult than measuring and evaluating the notoriously difficult sponsorship return on investment (ROI).
"Digital advertising has changed things," says Joe Waters of Selfish Giving, who assist nonprofits to secure corporate sponsors. "The abundance of data and analytics in the digital world has greatly influenced how sponsors measure success in the real world."
Sponsors want to know that their investment is getting results – but it can be difficult to quantify what that might look like.
When seeking event sponsorship there are four focus areas you can explore to quantify realistic benefits to the sponsor.
#1: Hard data on your audience
Accustomed to the real-time feedback, lower price-point, and data-rich reporting of digital advertising, sponsors demand more information than ever to secure their investment for events.
What you can offer that online platforms can't, however, is real-life information about their audience. You have a direct communication with attendees that allows you to gather meaningful insights for the sponsor – a feedback line that other digital channels can't access.
So, what kind of data should you look to provide?
"It comes down to knowing your event," says Katie O'Neil, Senior Corporate Events Manager for LogMeIn. "There are too many events offering the same access to the same sponsors. If you want to win sponsorship today, you're going to have to know who your attendees are and how sponsors can help them."
You can gather deeper information by surveying your event attendees either on the day, or leading up to/ following the event via programs such as Survey Monkey. By surveying your audience, you are able to provide insights into aspects such as household income and purchase behaviour.
More importantly, however, you can move beyond that into more specific elements like workplace demographics (are they a team leader? How many people do they manage?), personal information (why did they attend that specific event?) and emotional triggers such as frustrations, goals, or challenges in their life. Bundle up common traits and characteristics when presenting this data for deeper definition of your attendee audience.
What you're doing is more than just collecting facts and figures: you're building a complete picture of the attendee's personal life, with insights your sponsor would otherwise not have access to, and could completely change their personalised marketing.
#2: Valuable assets
With this kind of 'behind the scenes' perspective on the people who are attending your event, the assets you offer your sponsor will invariably hold a higher value.
Branded assets for a sponsor are their tools of communication with the event attendees, that you'll sell to them to achieve their objectives. These assets can include everything from a logo placement, to speaking opportunities or complimentary guest passes.
If you've taken the time to learn who your attendees are, you'll be able to identify more valuable assets for the sponsor than traditional advertising opportunities.
For instance, if your attendee survey revealed that an overwhelming majority of them were the final decision-maker on budget decisions within their business, your event assets are worth their weight in gold. By proving the value of your attendees – as their desired audience – you are able to provide the sponsor with a more tangible ROI than other channels.
#3: Curated packages
As any event organiser knows, the key to snagging sponsors is all about providing options for their investment. However, a more valuable benefit could be a fully curated package instead of the standard tiered options.
President and CEO of The Sponsorship Collective Chris Baylis calls tiered sponsorship packages "overrated and unnecessary", and thinks they should be done away with entirely.
Most experts believe that gold, silver, and bronze sponsorship packages — or any naming scheme — can be effective conversation starters. But they all wholeheartedly agree that custom packages are key to discovering bigger, more valuable opportunities that sponsors really want.
"The likelihood that you'll have the perfect mix of assets to fit the sponsor's business objectives is effectively zero," says Baylis, instead encouraging event organisers to offer sponsors a curated 'menu' of assets that they can pick and choose.
Feeling as though they are able to trim any unnecessary or unwanted assets will improve their sense of value, and pass on the power of selection – and ultimately, the results – to their team.
#4: Insightful follow-up
The fourth and final benefit you can offer your potential event sponsors is an honest and insightful follow up session. Realistically, this is where the value add is for the sponsor: answering the big question of 'how did it go?'
"Following up with sponsors after the event is where a lot of people struggle," says JoJo Gutfarb, Vice President of Goodwin Group PR."Communicating the wins and losses with them is a critical part of the relationship."
Ensure that the insights you have gathered over the course of the event are packaged up into easy-to-understand stats for your sponsor. Discuss what they would want to know further to what you've offered for the next event, and whether that is possible.
An 'exit interview' gives your sponsor the opportunity to communicate their experience and perception of the discussed ROI. However, it's also your cue to establish a lasting connection for upcoming events.
Interested in making sponsors happy? Make sure your event is built on a simple, yet robust platform. Find out how to create your event with Eventbrite here.