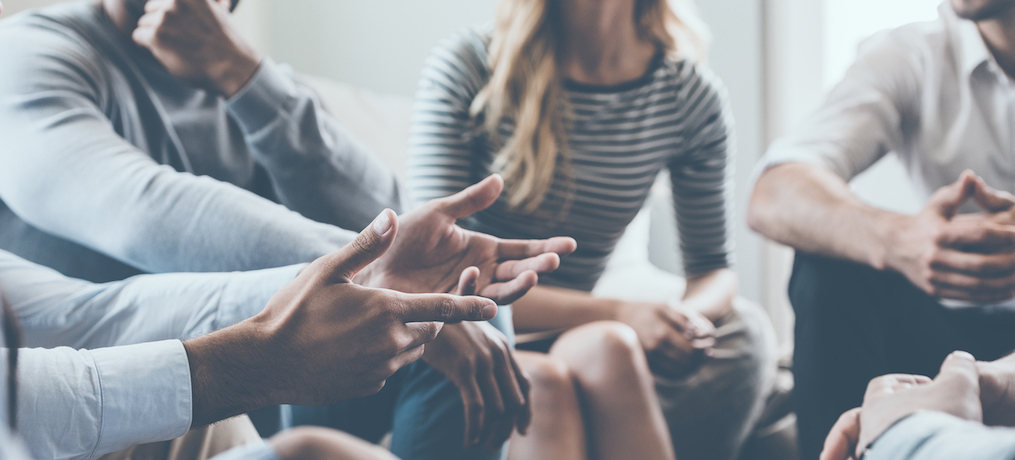 15 Icebreakers and Networking Activities for Your Corporate Event
All events are about connection. In fact, four out of five millennials report that attending events makes them feel more connected to others, the community, and the world. But business events invite a particular type of connection: networking.
People attend business events to launch and grow professional relationships. Yet, as corporate crowds grow bigger, it can be challenging for attendees to connect authentically.
Don't let your attendees wallow in stilted conversations about the weather. Instead, come to the rescue by organizing networking activities and corporate icebreakers that will foster stronger connections among attendees — and with your event.
Here's a list of ideas to help you create group icebreakers for adults that ignite powerful networking throughout your event.
Organize group icebreakers for adults
Organizing big crowds into smaller groups for corporate icebreakers that make real conversation more achievable. Once divided, give your groups challenges that invite humor, intelligence, and sharing.
Search for similarities: To break through shyness and connect people face to face, choose icebreaking activities that unite people. For instance, challenge groups to "find ten things you all have in common." Set a timer to make it competitive — and outlaw easy cop-outs like "we all have noses."
Speed-networking: Like speed-dating, pair participants up for just 2-3 minutes at a time. Ask them to get to know each other, exchange contact info, and find a takeaway they'll remember about the other person.
Shared storytelling: Storytelling is a wildly popular event activity, thanks to the success of organizations like The Moth. Use prompts such as "Tell us about a time you blew people away at work" and "How did your first job help you get where you are?" Ask attendees to prepare a quick story, which they can share with small groups or up on stage.
Provide prompts: Use similar prompts to create a sentence-finishing game. Offer starters like: "The funniest thing that ever happened to me was…" and "The best way for me to relax is…" Participants fill in the blanks.
Two truths and a lie: Another classic corporate icebreaker is to have participants tell their groups three thing about themselves. Two should be true, and one a lie. It's up to the group to figure out which fact is a fib.
Brainstorm goals: For adults, icebreakers aren't just about getting people over their initial shyness. They can also serve as productive, energetic kick-off sessions. Pair off participants to brainstorm what they would like to accomplish at the event. This doesn't just bond participants, it also helps you better structure the rest of the day.
Invent new words: Another way to get attendees thinking creatively is the "invent a new word" challenge. Hand out flashcards naming common objects — ocean, rainbow, star, tree, house — and have participants work together to think of new names. This will challenge preconceptions and bring people together in an unpredictable way.
Scavenger hunts: Either within or beyond your venue walls, have attendees find and photograph objects from a list. The theme might be related to your event, or simply whimsical: "Capture the funniest thing in sight" or "Things that start with the letter J."
Poll the audience: Audience polls can be effective corporate icebreakers if it's not realistic to break out in small groups. A moderator asks questions from the podium. Attendees answer from their smartphones. Apps like Sli.do enable digital polling and interactive Q&As that display results on a screen in real time.
Structured Q&As: Another way to involve participants in upcoming Q&As and, at the same time, help them get to know each other? Pair them off and have each pair of attendees come up with two or three questions to ask panelists or speakers to throw into the mix.
Add other types of networking activities into the mix
Of course, corporate icebreakers aren't the only way to coax attendees out of their shells. People specifically attend business events to network. Help facilitate this by giving them better ways to connect throughout your event.
Unstructured time: Make sure your event leaves plenty of time for non-structured networking. Onsite luncheons, happy hours, and other types of "free time" are great opportunities to meet and greet.
Enable networking apps: Help event-goers tap into the cloud to figure out who they want to connect with on the ground. Apps like Presdo Match allow event attendees to embed their LinkedIn profiles and make it easy for attendees to check each other out in the moment.
Competitive networking: Make networking activities competitive. Instruct attendees to collect business cards from every person they speak to at the event. At the end, the person with the most business cards gets a prize and recognition for his or her networking aplomb.
Connect attendees online: Custom event hashtags let attendees connect online before, during and after your event. Yes, they're a great marketing technique for building buzz around events. But hashtags are also a nice way to get your registered attendees excited and spark conversations that make them feel connected.
Continue the connection: Don't let the interactivity wane just because your event is over. Encourage participants to stay in touch with you and each other via your website, forums like a Facebook or LinkedIn group, social media, and your mailing list.
Ready to help your attendees create long-lasting connections? Learn how to set up your next event with Eventbrite here.