About this Event
你多久没和自己的心沟通了?
紧凑的生活节奏让你喘不过气,心情烦躁郁闷,情绪低落,焦虑不安,对周遭的事物提不起兴趣,对身边的人感到失望,对一成不变的人生感到厌倦?
是时候给自己找一个改变的机会了。
提起勇气踏出第一步,重建你的生活目标,做自己人生的筑梦工程师。
要了解自己的情绪从了解静坐开始,实践的最佳应用程式是正念冥想。
在这静坐的课程里,你将学习古老放松治疗法,如何提高自身的情绪管理能力,有效的释放焦虑、紧张、烦躁、不安的情绪,缓解压力和精神疲劳,达到身、心合一。通过冥想,实现心理暗示疗法,使整个生命感受到平静、喜悦、自在和安详。
点亮生命之光,让爱心回归。
静坐冥想 - 回到生命之光
(Monthly Chinese Meditation)
Priz Tey
Tuesday 14 April 2020
7.30pm – 9.00pm @ SGD33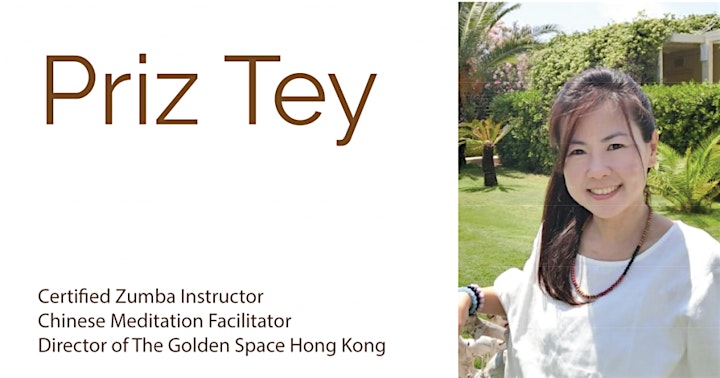 Priz started her "Awaken ~ The Divine You"® Program in August 2016 under Master Umesh. She is currently a practitioner at The Golden Space Singapore conducting Chinese Meditation classes.
After attending "Awaken ~ The Divine You"® series of programs, she started to change her life pattern of toxic behaviors. She has achieved a level of self–mastery, grew and transformed her life from all aspects, cultivated a sense of inner calm and empathy throughout her self-realization journey. Her changes also gave her power to breakthrough her limitations and things began to manifest for her. She practices self-love with her approach to diet, health and holistic wellness.
Learn more about Priz here.
你多久没和自己的心沟通了?
是时候给自己一个蜕变的机会了。
提起勇气踏出第一步,让自己重新开始,重建生活目标,做自己人生的筑梦工程师。
管理自己的情绪,实践的最佳应用程式是从正念静坐冥想开始。