1 Day Blockchain Workshop For C-Level

Tuesday, November 13, 2018 from 9:00 AM to 5:30 PM (Singapore Standard Time Singapore Time)
Event Details
Is your organisation exploring Blockchain technology? Popularly known as the underlying technology behind bitcoin, Blockchain technology has the potential to enable ground-breaking innovations and streamline your business processes. Together with TNO, The Netherlands Organisation for applied scientific research, and Blockchain Pilots, SGInnovate is delighted to bring to you a 1-day Blockchain Workshop targeting at the C-Levels.
In the Netherlands, over 35 government organizations have started exploring the opportunities and risks involved in the use of Blockchain, via Blockchain Pilots. The results of the initial pilots can be found on www.blockchainpilots.nl. The Dutch government already has implemented some of these use-cases together with corporates, startups and universities.
During this workshop, we will combine the practical experience and the best security expert from the Netherlands together with blockchain startups. The blockchain startups will add value with scalable used cases in blockchain technology and provide insights to how they harness the power of distributed ledger platform. 
Through this workshop, we aim to provide you with both technical knowledge and deeper understanding on how blockchain technology can be implement in a safe and legal way for your organisation.
Workshop Takeaways
Increased knowledge in terms of concrete possibilities of the Blockchain
Increased knowledge in of the technical, legal and security aspects of blockchain technology
A Blockchain Security Checklist
Learning of the best examples worldwide to gain practical knowledge faster.
Ideas & suggestions for a use case for the own organization
Support in decision making whether blockchain is of added value for your organization
Insight into how one can get started with blockchain technology after the training
A national and international network with the best Blockchain expert
An indication of the costs to develop use cases and prototypes
Target Audience
C-Suite Level Executives and Decision-Makers
Agenda
9:00 Opening & Introduction
9:15 Module 1: Blockchain introduction
Introduction to blockchain: history, cryptocurrency and distributed ledgers
An overview of the most commonly used blockchains and in which they differ from each other
Legal aspects
Practice: create your own token & smart contract
10:45 Coffee break
11:15 Module 2: Practical implementation
Inspiration & lessons learned from best use-cases worldwide, specially selected for the participants
Discussion: What would be a good use case for your own organization?
Practical guidelines: how to start exploring & using blockchain technology in your own organization
12:45 Lunch
13:30 Module 3: Blockchain Incidents Landscape
Case study on two blockchain specific incidents
15:00 Coffee break
15:30: Module 4: Introduction of Cyber Security Framework for Blockchain
Blockchain Security Checklist
Roundtable on Security Measures
17:00 Wrap Up
17: 15 Closing & Questions
Trainers
This workshop is headed by Blockchain experts Marloes Pomp and Mark van Staalduinen. Their role is to help the participants with a better understanding of blockchain technology and how they can start using it in their own organization. They also establish bridges between the participating organisations and the local technical blockchain experts. In the last 5 years they have built an extensive international network with the Blockchain community.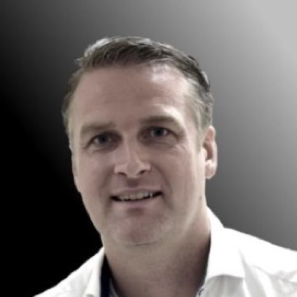 Dr. Mark van Staalduinen, his main interest lie in the understanding of cybercrime innovation due to the current pace of technologies, like Blockchain and IoT. Besides his scientific profile, he has a strong focus on law enforcement. He is a seconded cybercrime expert to INTERPOL Global Complex for Innovation in Singapore. He is innovation manager at TNO with focus on Dark Web, Blockchain and IoT Security. He received his MSc in Electrical Engineering from Delft University of Technology (DUT) in 2003. Dr. van Staalduinen has been employed by TNO since 2007. He received his PhD from DUT's Department of Information and Communication Theory in 2010. Since 2012 full-time committed to innovations in cyber security. Since January 2016, Dr. van Staalduinen holds position at TNO Singapore to strengthen international partnerships in his capacity of deputy director of the Singapore office.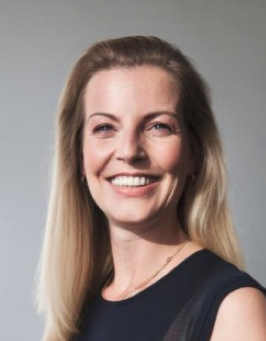 Marloes Pomp is the Initiator and Program Officer for the blockchain projects within the Dutch Government and she is responsible for the international strategy of the Dutch Blockchain Coalition.
In order to establish the exact opportunities and threats of blockchain technology, Marloes started 35 pilot projects within the Dutch Government. Some of them are in the prototype phase, others are implemented. She has also build an international network with organizations working together on use-cases and prototypes. In 2017 Marloes was the Mission leader of the first official blockchain trade mission to Singapore. Now she is working on a three-year collaboration between Singapore and the Netherlands on blockchain projects and research. Marloes her professional interests focus on tech-innovation in general. Prior to the blockchain projects, Marloes worked in several roles like projectleader and trainer on innovation programs. In addition, she serves as an advisory member for corporates, startups and the Dutch Court.
Note: As we have limited space and this event is primarily for C- Level, Executives and Decision Makers, we will require all attendees to register their interest with us first, and we will provide you with a confirmation of your slot within 3-5 working days.
For enquiries, contact us at learning@sginnovate.com.
Save This Event
When & Where

Perl @ BASH, Level 3
79 Ayer Rajah Cresent
139955
Singapore

Tuesday, November 13, 2018 from 9:00 AM to 5:30 PM (Singapore Standard Time Singapore Time)
Add to my calendar