Description
Are you a Business Owner, Marketer or Trainer looking to make videos for your products and services?
Are you interested in learning how to create your own professional-looking Social Media Videos?
Is costly and bulky equipment stopping you? Do you have a Smartphone in your bag or pocket?

Join Adrian Lee for 1 day of comprehensive, entertaining, and informative training.

"1-day Video Making Course in Singapore - Using ONLY Smartphones"

Register now!
Sure or not?! Can you make good videos with a smartphone?
Watch this facebook video that's shot and edited entirely on the iPhone 6…
http://www.videolane.com/courses/smartphone-video/
It garnered over 1000 views in the first month, without paying for promotional ads, and is still climbing.
Want to learn how?

In this workshop, you will learn:

1. The Basics of Video Production & Videography.
2. The Camera & the SEVEN Core Camera Skills.
3. Sound Recording Techniques.
4. Video Lighting Techniques.
5. How to edit fast with Video Editing Apps.
6. How to structure your video to grab attention.
7. The right way to post videos on Facebook and social media.

Class size is limited, so reserve your seat now!

Sign up now!

COURSE OBJECTIVE

By the end of the course, participants would be able to shoot and edit a 1-minute Facebook video using proper sound and lighting techniques. You would also learn the seven core camera skills for video, and the essential video editing technique.

FOR WHOM

- Business Owners, Marketing Professionals, MLM / Network Marketers, Real Estate Agents, Trainers, Authors, and Public Speakers.
- Small Businesses, Multinational Companies, Government Agencies and Educational Institutes.
- For those who want to produce their own videos in-house to promote their organization's products and services.

YOU WILL GET

- The digital course notes and slides
- Printed worksheets and checklists
- Email access to instructor after the course

Book now for early bird offer >>>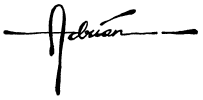 Adrian Lee
PS: You need to bring along your iPhone or Android phone. Tablets will work too as long as they have cameras.
PPS: Feel free to enquire further in the comments section below.
PPPS: Interested in marketing this course as an affiliate? Get your link here… https://www.eventbrite.sg/affiliate-register?eid=26319706952&affid=138751639