10th Anniversary Luncheon with Migrant Workers

Sunday, 7 December 2014 from 11:00 to 15:00 (Singapore Standard Time Singapore Time)
Event Details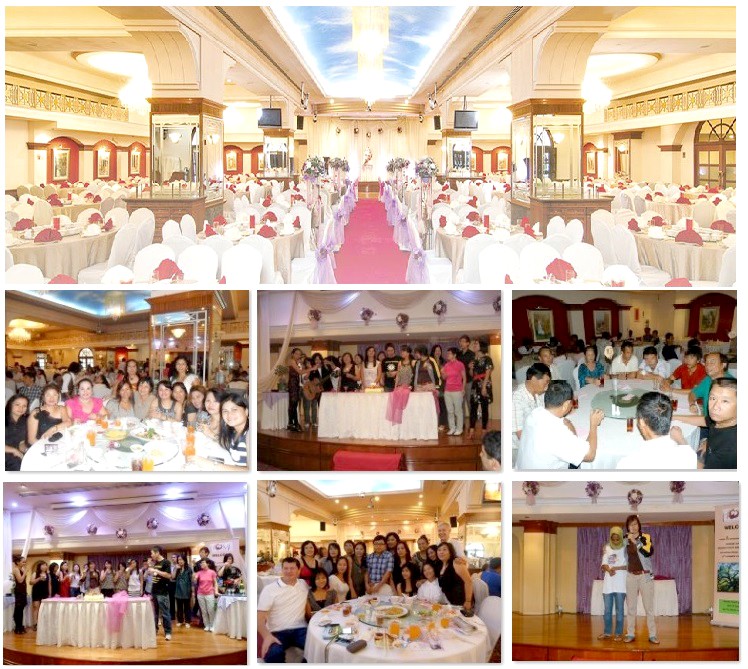 10th Anniversary Luncheon with Migrant Workers

Since 2004 HOME (Humanitarian Organization for Migration Economics) has provided welfare assistance, advocacy, and social integration services for migrant workers in Singapore. There are approximately 1 million migrant workers in Singapore. They do the jobs that many of us don't want to do, but there are few places and services they could go for assistance when they are in need. Every year, approximately 3000 migrant workers receive direct assistance from us. Our toll-free helpline, emergency shelters, vocational training, legal aid and health education are important social support services for migrant workers in Singapore.

With this 10th anniversary luncheon, we need your support to raise funds to continue our services: HOME as a non-profit organization depends on donations from the public as we do not receive funding from the government to run our programmes. 

We ask you or your company to consider sponsoring a table at this luncheon for migrant workers.. We intend to invite about 500 migrant workers who will not have the opportunity to be with their families to celebrate the year's end. This occasion will provide them a place for bonding and opportunity to share their stories and lives. 

Please choose sponsorships options we would like to offer. Your support will enable us to continuously provide our services, set up new programs which are instrumental in promoting the well-being and empowerment of migrant workers in Singapore.

 
Become a Sponsor!


1. Sponsor a Seat: $100 per seat

2. Sponsor a Table: $1000 per table

3. Silver sponsor: $2000 per table + Silver sponsor *1

4. Gold sponsor: $3000 per table + Gold sponsor *2

5. Diamond sponsor: $5000 per table + Diamond sponsor *3
(All sponsorship are eligible for tax deductible receipt.)


Sponsor Acknowledgement Detail
  Sponsorship Plan

  *1

  Diamond      

  *2

   Gold         
   

*3

 Silver     
 1.  Sponsor logo, banner on HOME website      
 X
 X
 X
 2   5+ mentions at the event
 X
 X
 X
 3   Set-up booth at the event
 X
 X
 X
 4   Logo on event banner
 X
 X
 X
 5   Social media advertisement on Sponsorship (Facebook, Twitter)     
 X
 X
 
 6   Banner on HOME facebook group with 18000 migrant worker members
 X
 
 

Please don't hesitate to contact us with any questions.

For Home fact sheet, please see our About HOME page:
http://www.home.org.sg/about/home/
http://www.home.org.sg/about/home/home.pdf
For more information about our activities, please visit our website: www.home.org.sg


"Kindness in words creates confidence. Kindness in thinking creates profoundness. Kindness
in giving creates love"    - Lao Tzu, Ancient Chinese philosopher and poet



Our Partners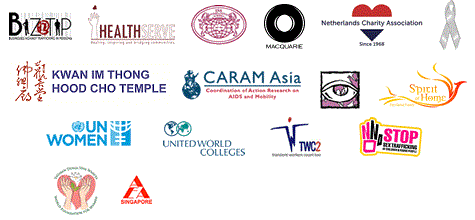 When & Where

Ban Heng Pavilion Restaurant (HarbourFront Centre)
#04-01, HarbourFront Centre, 1 Maritime Square

Singapore

Sunday, 7 December 2014 from 11:00 to 15:00 (Singapore Standard Time Singapore Time)
Add to my calendar
Organiser
HOME FACT SHEET

HOME was established in 2004 to respond to the welfare needs of migrant workers in Singapore. We are a registered society and charity with Institute of Public Character status. We are also a member of the National Council of Social Services (NCSS)

Our mission
We believe in the principles of equality, non-discrimination and dignity for migrant workers. Low wage migrant workers play a vital role in contributing to Singapore. They can be found in the construction, marine, manufacturing, service and conservancy sectors. A significant number of women are domestic workers. 
We assist migrant workers who are abused and/or exploited. Unpaid salaries, excessive working hours, work injuries, physical, sexual, verbal and psychological abuse are some of the problems these workers face. Some of these workers are also victims of human trafficking.

Our Services & Programmes
Shelters: Providing shelters for women and trafficked persons; we house an average of 80 women and men at any one time.

Help Line/Help Desks/Legal Advocacy: Extending Support through our help desks and help lines; we guarantee counseling, advice and legal aid to workers in distress.

Vocational Skills Training (Home Academy): English language, computer, care giving, cooking, baking, dress making and aromatherapy classes for migrant workers.

Health Education & Seminars on HIV/AIDS and safe sex.

Research/Reports to raise awareness of issues affecting migrant workers