A handmade gift is the most sincere. Learn how to paint a set of floral cards to accompany your Mother's Day gift with.
About this event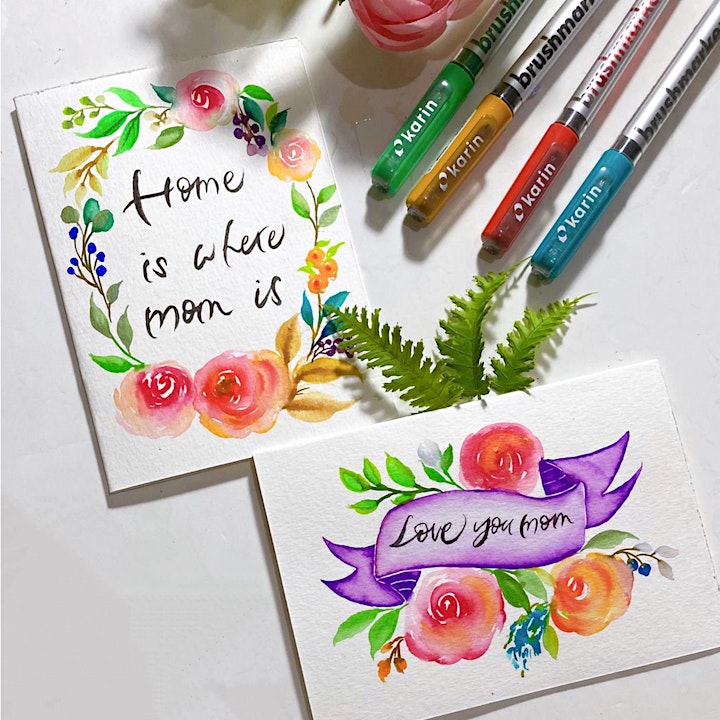 Mother's Day is right around the corner and there is nothing more thoughtful than a handmade gift! Ling will show you how easily you can paint a really cute Mother's Day card with Karin Brushmarkers.
In this 3 hour workshop, you will learn:
Basic watercolour painting techniques like wet on wet, layering and gradients
Basic colour theory and colour blending
How to create loose and colourful floral shapes using watercolour techniques
How to write basic brush strokes and letters and words and all the way to basic composition of phrase
How to combine the elements of brush lettering and watercolour into one beautiful, fresh and vibrant piece.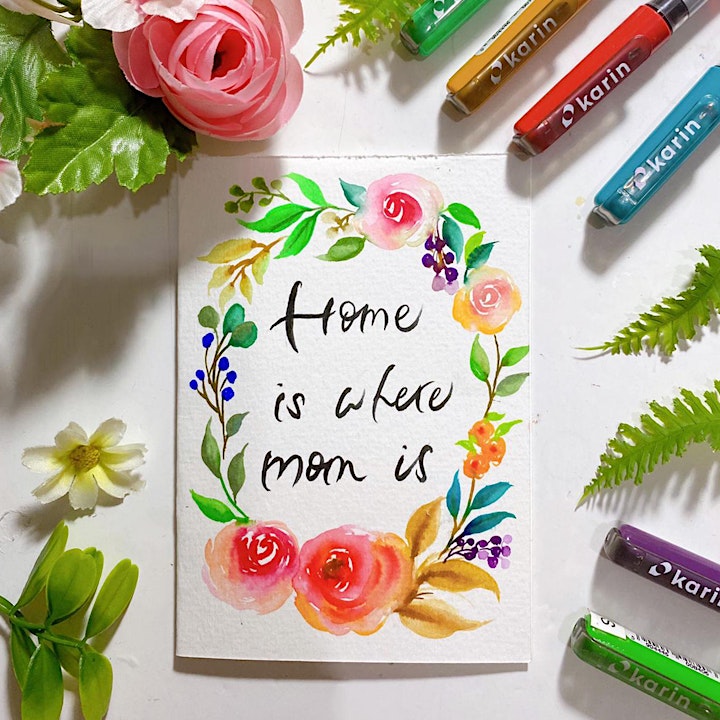 She will also demonstrate how she uses only Karin Brushmarkers for all the work. Painting with Karin Brushmarkers is a fantastic way to work on your art skills and create beautiful masterpieces that you can replicate on your bullet journals, handmade cards, hand bound sketchbooks and basically anywhere papery! 
Come along and join Ling for this duo workshop that features floral painting and brush calligraphy! Let's paint our heartfelt cards that will let us spell out everything we love most about our mom!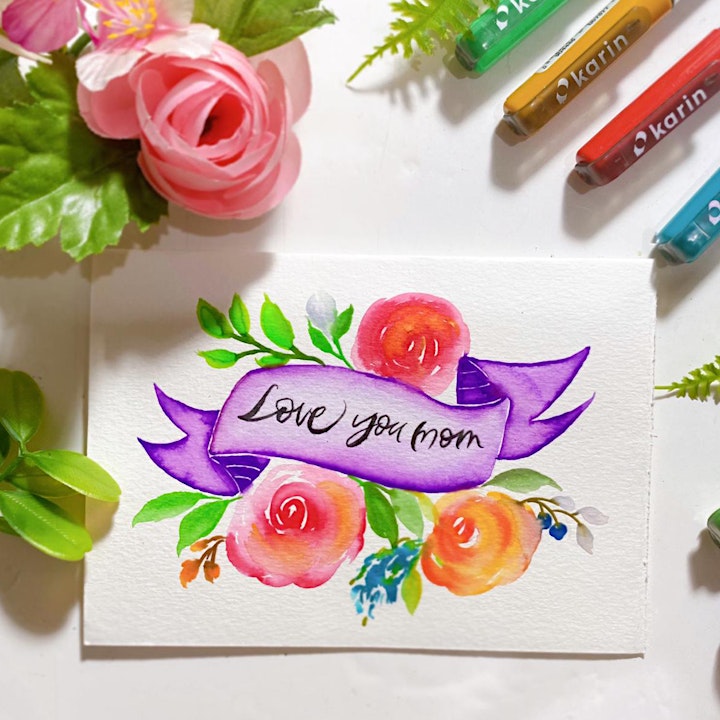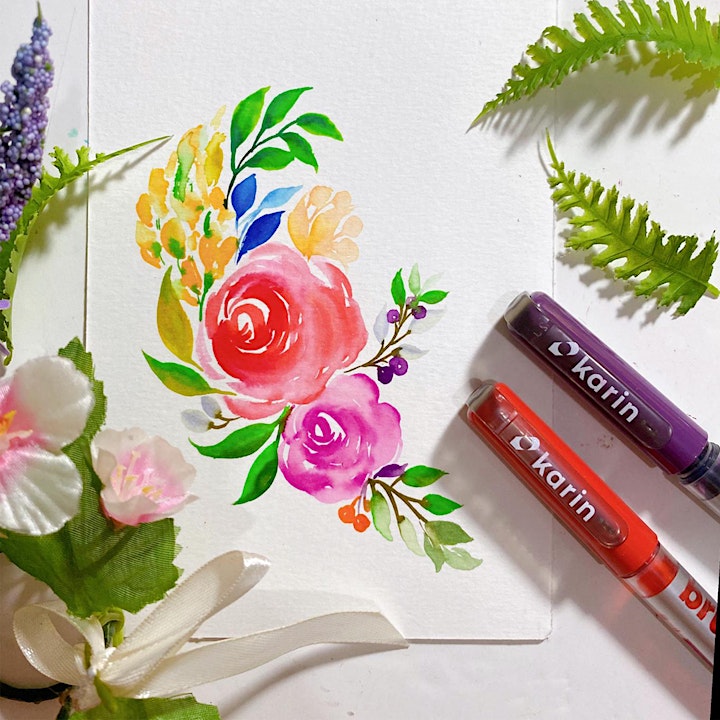 This workshop is designed for all levels and is suitable for beginners too.
The workshop fee is inclusive of bring-home materials for each attending participant:
Workshop Handout
Two Karin Brushmarkers
One Blender Karin Brushmarker
Daler Rowney Cold Pressed Watercolour 300gsm paper
Sharing Materials form CityLuxe
$10 Cityluxe e-Voucher
An email confirmation with your discount code will be sent to you shortly after. Do respond to the email to confirm your attendance.
Note: To adhere to safe distancing measures, the number of attendees allowed for this workshop is capped at 4 pax .
Terms & Conditions
Workshops are non-refundable
You may reschedule your workshop date on any other days the same or equally priced workshop is available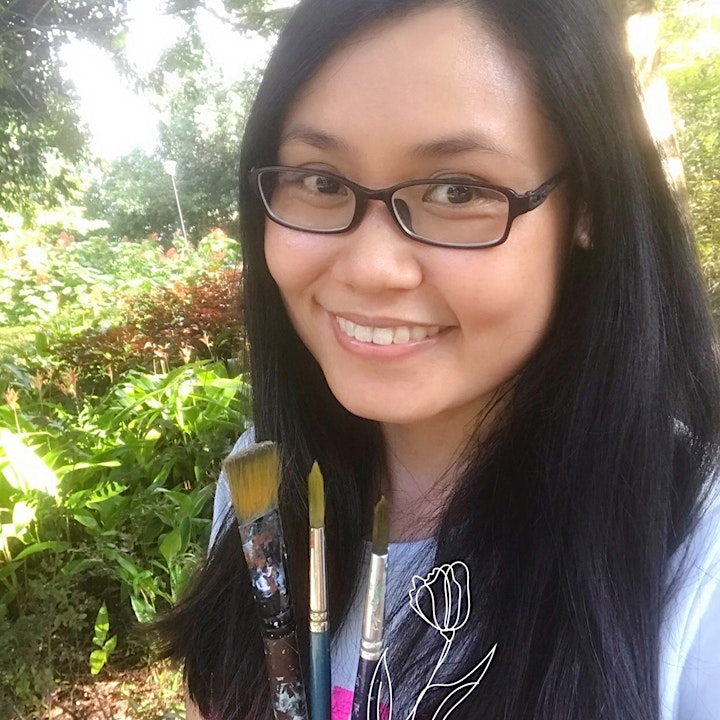 About Workshop Instructor: Ling Zhi (@rejoiceling)
Ling Zi picked up watercolour, embroidery, and calligraphy in 2015 and has evolved in her art-making. She enjoys going outdoors to be in nature, painting what she sees and journaling stories along the way. She loves to paint food too!
Creating is her passion and joy. She delights in journeying with people, helping them to find their creative expression. She hopes that her art will bring hope and joy to hearts.
Ling Zi offers a range of art workshops where you can come alone or with friends to learn together including:
Watercolour
Calligraphy
Embroidery