Description
To celebrate the closing of the Internationa Year of the Reef, the marine community and Naked Hermit Crabs are organising special guided walks at Labrador Park on 16 March, Saturday. This is a FREE nature walk on the mangrove boardwalk at Berlayar Creek, Labrador Park.
Don't miss the opportunity to join us at a new walk location! Berlayar Creek Mangroves is conveniently located right next to Exit A of Labrador Park MRT station. We are only doing this walk this year, so don't miss this opportunity!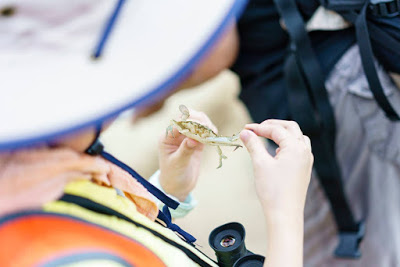 There are many creatures to look out for in the mangroves, such as mudskippers, tree-climbing crabs, snails, herons and monitor lizards. The best part of the nature walk is at the end when we get to the coastal boardwalk. There is plenty of animal activity in the evening. We have seen young monitor lizards crawling into their nests as they settle in before nightfall. Sometimes you may even spot kingfishers, nightjars and otters! It really is quite exciting for the children to be able to see these animals in the wild.