Pro Series: Concept Design (Designing with Shapes Workshop)
library@orchard presents a Pro Series: Concept Design work on Designing with Shapes with Tze Wei.
About this event

Important Notice
This programme/event is open to members of the National Library Board, Singapore. Please ensure you have your myLibrary ID on hand before proceeding with the registration. If you do not have a myLibrary ID, you can create one here: https://account.nlb.gov.sg/.
About the Programme
*This session was rescheduled from 14 August 2021 (Sat).*
Please register your interest on Eventbrite. Successful registrants will be notified by 17 September 2021, 6pm. Priority will be given to participants who attended the talk Pro Series: Concept Design (Intro to Designing with Shapes) on Zoom on 12 September 2021.
Get an opportunity to apply the techniques shown in the demonstration of the talk, Pro Series: Concept Design (Intro to Designing with Shapes). You will be guided through a similar exercise and given practical insight on the development of your designs. Instructor Tze Wei will also be able to tailor constructive critique to guide you in your unique approach to designing with shapes.
Please note that this workshop will require participants to bring:
Fully-charged laptop/tablet with design software (e.g. Adobe Photoshop, Procreate etc), or
Drawing tools such as pen/pencils, erasers. A4 and A3 copier paper will be provided.
About the Speaker
Tze Wei (bubblegumlion.com) is a concept designer with an approach that draws heavily from his international production experiences. His production versatility has allowed him to work in various arms of entertainment design – from animation backgrounds, to concept and 3D design for video games, collectibles, and illustration. Clients include companies like Capcom, Konami, DC and Marvel. Tze Wei is currently working as a concept designer at XM Studios.
About the Series
Pro Series is a suite of talks curated by library@orchard that gives insight into the craftsmanship of various design disciplines.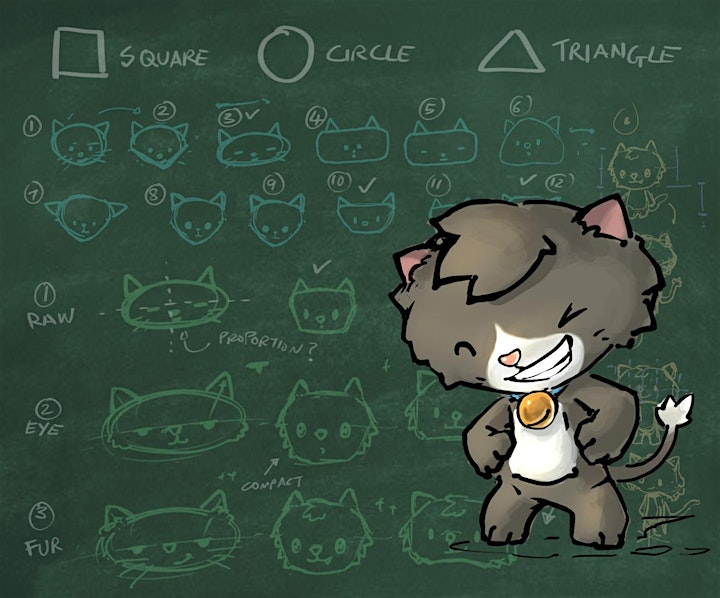 Organiser of Pro Series: Concept Design (Designing with Shapes Workshop)
The National Library Board (NLB) manages a network of 27 public libraries, the National Library and the National Archives of Singapore. NLB promotes reading, learning and information literacy by providing a trusted, accessible and globally-connected library and information service through the National Library and a comprehensive network of Public Libraries.