2 Days Intensive Create Mobile Apps For Business Without IT Knowledge MasterClass @ www.1aes.my

Tuesday, November 17, 2015 at 9:00 AM

-

Wednesday, November 18, 2015 at 5:00 PM (Malaysia Time Malaysia (Kuala Lumpur) Time)
Event Details
Must bring your laptop!  You will create UP & RUNNING MOBILE APPS in your smart phone in this SPONSORED hands-on workshop!! 
 2 DAYS CREATE MOBILE APPS WORKSHOP
WITHOUT ANY IT KNOWLEDGE REQUIRED
FULLY SPONSORED BY www.1aes.my
-------------------------------------------------------
FREE ONE BIZ APPS FOR FIRST 150 PARTCIPANTS ONLY.
&
ONE GRAND LUCKY DRAW TO ATTEND OUR
3 DAYS MOBILE APPS WORKSHOP
TO PARTCIPANTS ATTENDING THIS MOBILE APPS @
www.1aes.my
(VALUED AT RM4,888)
This could be your answer to:
Create your own Business Apps WIthout Spending Thousand of RM

How YOU Can Create Multiple Streams of Income

Quit Your Job & Earn a Good Income From Home

An Extra 5-Figure Income to Do Things You Love

Endless Possibilities For YOU & Your Loved Ones
We are good at creating Mobile Apps and to date, we have sold so many Apps on the market place and earn a regular Monthly Passive Income that is many times more than the average monthly income of most people.
If you are interested to explore how you could receive more income, we welcome you to this rare 2 Days Hands-on Apps Fully Sponsored Workshop where you will build a functional app within this short period.  It's easy & no program knowledge required!
You will publish your own developed mobile apps for business on second day to your own Google Playstore and Apple Appstore. We will send you preparations to do this before class.
You need to bring:
A smartphone or tablet 
A Laptop for actual practical - please install chrome & firefox in your laptop
 Who should attend?
You business entreprenuers to create your own business apps
You who want more income, more time freedom, more choices in life
You who want to bring your business into the mobile digital marketing

You who want to create a home-based business
You who want to explore changing career
You who are curious at how apps are built & created
Workshop shall includes trainings as follows:
 Workshop shall incudes trainings as follows:
* Introduction to Mobile Apps without programming.
* How to create your very first mobile apps.
* How to put images of product and services into your mobile apps.
* See how business owners, entreprenuers, retirees, housewives, students and every day people can do it easily.
* Create Mobile links to your Company Websites.
* How to create Mobile Apps Contact Form for your customers to reach you.
* Learn our years of trial and tested way to Monetize your mobile apps and let your mobile apps generate money while you are sleeping!
 SEATS ARE LIMITED!  Reserve your seat(s) early to avoid disappointment!
"FREE ONE BIZ APPS IS ONLY FOR FIRST 150 PARTICIPANTS. REGISTER FAST TO QUALIFY FOR THIS....& MAKE SURE YOU REGISTER EARLY TO GET THE FREE MOBILE APPS FOR PUBLISHING......"
EACH PARTICIPANTS WILL ONLY BE PROVIDED WITH A FOOD COUPUN VALUE AT RM30 FOR THE 2 DAYS - ONLY FOR ONLINE REGISTRATION PARTICIPANTS

 ▓ Testimonial from our FREE Workshop Particpants ▓
" What can I say? It was a great apps workshop and very easy to understand. The example that Mdm Kartina give from her own experiences makes it even more easier to everyone, even someone with no experienced and no knowledge like me can do this... I have been very impressed with Mdm Kartina friendliness and responsiveness. I will persist until I succedd. Tq for your guidance Mdm Kartina"
- ARIFF SHAHIFI ARIFFIN - August 2015
" After spending 3 hours attending of free preview, I learned a lot on the big potential of money making through making mobile apps. So far, the preview, workshop, trainers & facilities are top notch. I will recommend this preview to all my friends. Thank you for the exposures of the money making opputunities"
- MOHD RAYA - January 2015
" A very comprehensive, step by step and detailed explanation on building apps, great for start ups & begineers or professionals w/o IT technicals to build their own apps and earning income through it. These are rated excellent:-
workshops, trainers, facilities"
- MUHAMMAD SYAFIQ TAY - January 2015
" Awesome workshop! It gives everyone nevertheless if you are a technic or a non technic in regards to the app development industry"
- MUHAMMAD IQBAL KAMARUDDIN - January 2015
 "Eye openor to a new wave."
- LEE KOK HOE - January 2015
"Good preview - easy to understand."
- SHAIKH OMAR- January 2015
"The preview is god & clear. Good environment friendly & Good Facility".
- Ravindren A/L Marimutu - Feb 2015

"I think this workshop is very useful for studet like me to find some side income."
- MOHAMAD FAIZ ABDUL HAMID- Feb 2015

"Good workshop, short & brief but vey fruitful."
- SAIFUL ASYRAF MD IHSAN- Feb 2015
"The workshop is very intensive, clear explanation and cover from zero"
- Steven - Jan 2015

"It was just an awesome talk. I can see a lot of space for me myself and my company to diverse the chances to earn extra income. Thank a lot".
- MUHAMAS AKMAL - Jan 2015

"a) Previews - Good insight on the future of mobile apps.
  b) Workshops - shows hw easy it is to create a mobile app.
  c) Trainers - very knowledgable & experience.
  d) Facility - Clean & Comfortable".
- RAFIDAH ARIFFIN - Jan 2015

Thank you for the great preview and attractive packages. Very interactive and informative.
- TAN SZE PIN - Sept 2014
 "I found that this 3 hours mobile apps workshop preview provides a very practical and hands-on overview into how to create mobile apps easily without programming knowledge & how to monetize on it. Kartina knows her stuff welll".
- RAY LEE - Sept 2014
 "In my opinion Kartina is a dedicated teacher, she aspires us to learn and be involves in creating mobile apps. She is always ready to listen and help us. I have attended her preview sessions last month Aug 2014 and move on to subscribe and she has never given up to support me in my small business app. I appreciate her efforts and hopefully be able to master the mobile apps and publish soon".
- JACQUELINE YONG - Sept 2014
"I gain much knowledge on how to build mobile apps without knowing how to do programming. Programming your own mobile apps are very tedious. You have to learn a lot on new things if you want to do apps programming. By using this App Builder will save a lot of time".
- SHAMSUL AKMAL - Sept 2014
 "This workshop has been an eyeopener. Truly inspiring and very insightful into the app market. Definitely a workshop to attend in order to gain more knowledge and insight into the app market. Truly glad, I was able to come across the workshop".
- MOHD MAAFUZ HOSSAIN - Sept 2014
 "Gain knowledge and information on how apps is making fantastic amount of money".
- ALVIN LAW - Sept 21st 2014
 "It is very good,informative and interactive session. Participants is exposed on the newest trended statistic in apps usage".
- Nur Syazana  - Sept 21st 2014
 "I do see some benefit in this line of business. Looking forward to working with the genuine expertise ".
- Huda Sohail - Sept 21st 2014
 "A very good workshop. Eventhogh I came in late. Believe that this was a great talk by Mrs Kartina. I will suggest to friends if they are looking for mobile apps workshop.".
- NOR FARA AZWIN - Sept 21st 2014
 "7 star must come again ".
- MOHD INAM - Sept 21st 2014
"Enough to say that this session is an eye openor. This is an oppurtunity virtually untapped. The presenter has done her job satisfactorily. She has showed me the door, it's just a matter of walking into it. Appreciate it so much".
- AINAN ROAZA ABD RAHIM - Sept 26th 2014 
 "Very interesting explanation. Easy, clear explanation to follow through".
- MONA JAAFAR - Sept 26th 2014
"Simple and easy tutorial & hands-on to generate apps for android and apple. Great lecture and easy to understand. Great passive income! Thank you!".
- ABDUL HAFIZ- Sept 26th 2014
  "What a comprehensive, informative & pwerful workshop! Mobile apps is the latest & biggest thing to come. Glad I came. Now to earn from it!  ".
- COACH RIZAL,COACH & ACCELERATED LEARNING TRAINING & CONSULTANCY - Sept 26th 2014
"As someone who is quite familliar with the mobile dev scene, I'm pleasantly surprised to learn something in regards to mibile development in a very interesting way. Workshop is done really well and love the personal interaction that the trainer had with the participants".
- SURIAVARMAN- Sept 27th 2014
 "I found to be informative and approprite to learning about the mobile apps. Thank you for sharing tips. Very exciting to learn what oppurtunities there are. ".
- DHYAANAH LOW- Sept 27th 2014
 -------------------------------------------------------------------------------------
Venue: 
Date: 17 & 18 November 2015
Time: 9.00am - 6.00pm
Session: MC8 & MC15
Venue: Hall 1, Meeting Room 1, PCMC

WIFI is provided however you are adviced to have your own 3G Data plan to ensure speed.
FIRST COME FIRST SERVE - PLEASE REGISTER NOW TO AVOID DISSAPOINTMENT
Note: 
This event is open for all enreprenuers from Asean as its organized by www.1aes.my. Please also do register on the main webpage to particpate in other programs oragnised by them. Register for main page is at www.1aes.my/register

Those who have miss this event, you can register for our 4 hours FREE public program at http://trailblazermastery.eventbrite.com
---------------------------------------------------------------------------------------------
When & Where

Prince Court Medical Centre
Hall 1, Meeting Room 1
Lot 3310, Prince Court Medical Centre,
Jalan Kia Peng, , Kuala Lumpur 50450
Malaysia

Tuesday, November 17, 2015 at 9:00 AM

-

Wednesday, November 18, 2015 at 5:00 PM (Malaysia Time Malaysia (Kuala Lumpur) Time)
Add to my calendar
Organizer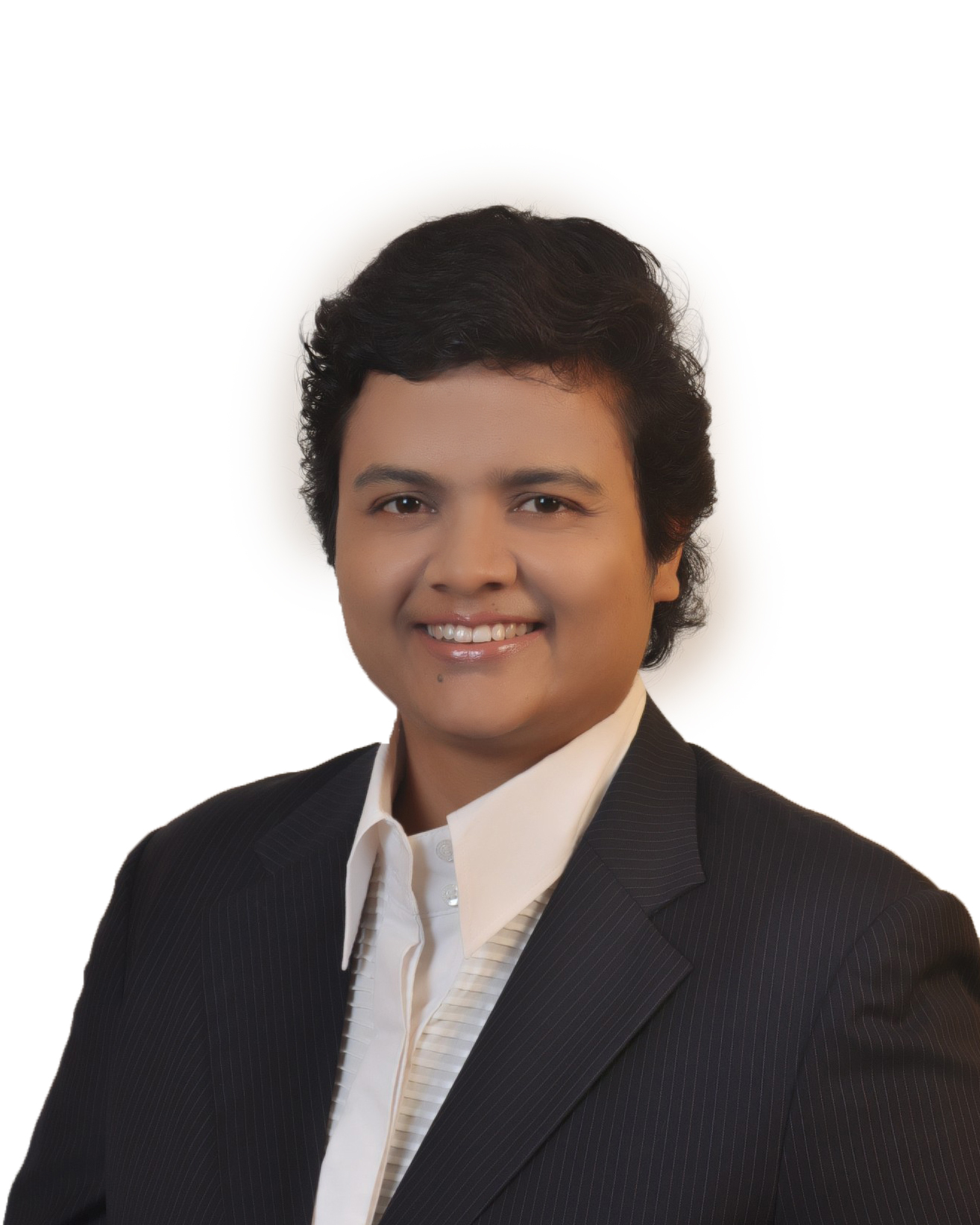 Kartina Abdul Ghani, holds a BBA, UiTM and Executive Diploma in Engineering Business Management (Project Management), UTM & Professional Diploma in Internet Business & Media Social, OUM. She is also a Certified Professional Intellectual Property Manager, MIM and has conducted various workshops since 2006. She is a certified HRDF Trainer since 2014. She now operates and conducts all her workshop from her own Trailblazer Success Training Centre situated in Desa Melawati, Kuala Lumpur.
Since 2013, she has trained more than 2000 new mobile apprenuers who attends her FREE Mobile Apps Workshop throught out Malaysia between 2013 to 2015. Currently she operates under Trailblazer Mastery in conducting proven mobile apps workshop to entreprenuers and inviduals who do not even need to have IT knowledge to create mobile apps using her 3 simple techniques that is guaranteed.
Kartina continues to publish apps to achieved her own daily passive income target. She has published more than 300 apps into Google Playstore and Apple ITunes Store. She kept hereself up to date with latest trends in Mobile Apps by attending many professionals workshop organised by Google and others. She is very focus on creating and publishing her own mobile apps and training new mobile apprenuers.