2018 Jumpstart Business Accelerator - Women Leadership & Social Entrepreneurship

Saturday, 13 January 2018 from 08:30 to 18:00 (IST)
Event Details
Jumpstart Your 2018 Business Accelerator
Women Leadership & Social Entrepreneurship
According to FORBES "The Big Picture", it is about the Grand Goals, the Big Dreams, and Aspirations that people treasure in every stage of their lives.
But how can you grasp and hold onto the Big Picture? What does it take? 
What if you could find out what's happening globally right now and how you can maximise your income, accelerate your success and heighten your personal fun factor in 2018?
To JUMPSTART 2018, we are proud to present you Global Change Maker, International Speaker, and Best Selling Author, David Michael Rogers.  
David has worked extensively in the Women Leadership and Social Entrepreneurship space since 2011 and his female coaching and mentoring clients have won leadership and entrepreneurship awards in Malaysia, South Africa, Australia, New Zealand, India, and Singapore. 
David is a Canadian with professional and personal experience in over 50 countries including over 31 years in Japan, Hong Kong, Singapore, Indonesia, and Malaysia.
Since 2015, he has worked in over 17 countries, has INVESTED in BUSINESSES in 5 countries, has consulted on IPO's (initial public offerings) in 3 countries, and has sold 2 of his incubated businesses.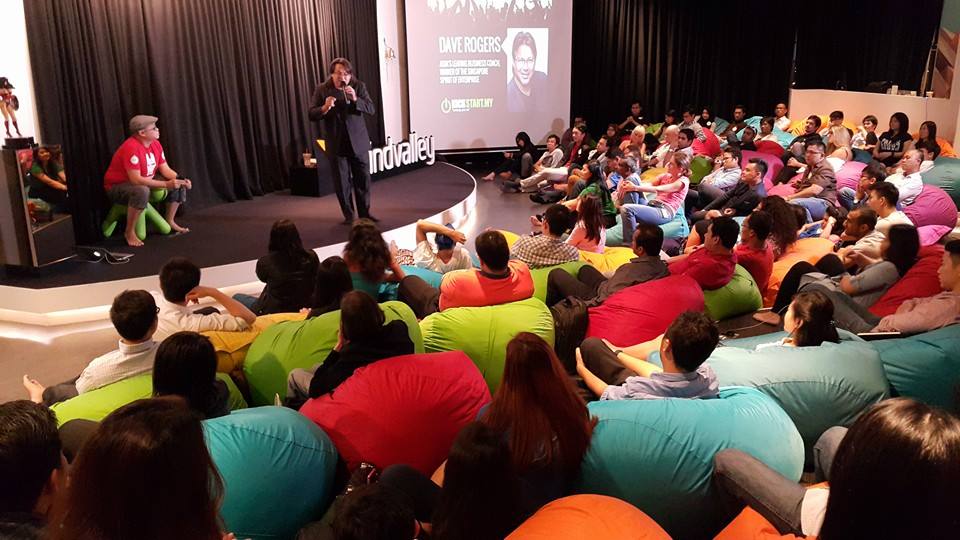 More About Dave
In addition to building businesses, Dave has spoken at the United Nations Unity in Diversity Peace Park initiative in Mumbai, lectured in Malaysia at the First Entrepreneur School for Kids in KL, in Manila at the Ateneo School of Business as well as supporting, teaching, and participating in social entrepreneurial projects in India, Cambodia, Malaysia, the Philippines, Australia, and around the world. 
Dave is a Motivational Coach, Speaker, and Mentor, who will share practical stories, strategies, and experiential approaches that are inspirational and connect participants to their own personal and professional Real and Mythological Heroes, Heroines, and ChangeMakers.
"The goal of life is to make your heartbeat match the beat of the universe, to match your nature with Nature."
~ Joseph Campbell 
We have asked David Michael Rogers to share with you about:
Day 1 - Starting, Accelerating, and Jumpstarting Your Business 
Applying the 8 Step Entrepreneur Life Cycle

 to Your Business and Personal Life

 

5 Step Approach to Ask Questions That Allow You To Leverage Value, Time and Money
Pitching to Raise Funding from Investors, to attract Great Staff and to increase Clients.
Building Confidence, Competence and Curiosity About You and Your Business
3 Approaches to Releasing Your Blockages With Money Mindset, Talent, Power and Limiting Beliefs
Deconstructing and Reconstructing You and Your Business For Accelerated Growth For 2018 
BONUS Session - Issues Facing Women Leadership and Social Entrepreneurship 
In addition, we will have asked him to share:
How to coach and mentor to build inspiring and motivated teams

What are the keys to professional partnership and how to put together a 5 W Deal? 

What to do to become sought after in your industry or with your clients in India and Globally? 
Normally you would have to travel to the United States or Australia to see someone with the business experience and caliber of connections that David Michael Rogers has attained.
He has personally shared the stage, mentored, coached and worked with Global ChangeMakers from around the world, including Anthony Robbins, Robert Kiyosaki, Jack Canfield as well as partnered in business with the likes of Mark Victor Hanson, Success Resources, and award-winning social entrepreneurs in Australia, Singapore, South Africa, Canada, Malaysia and India.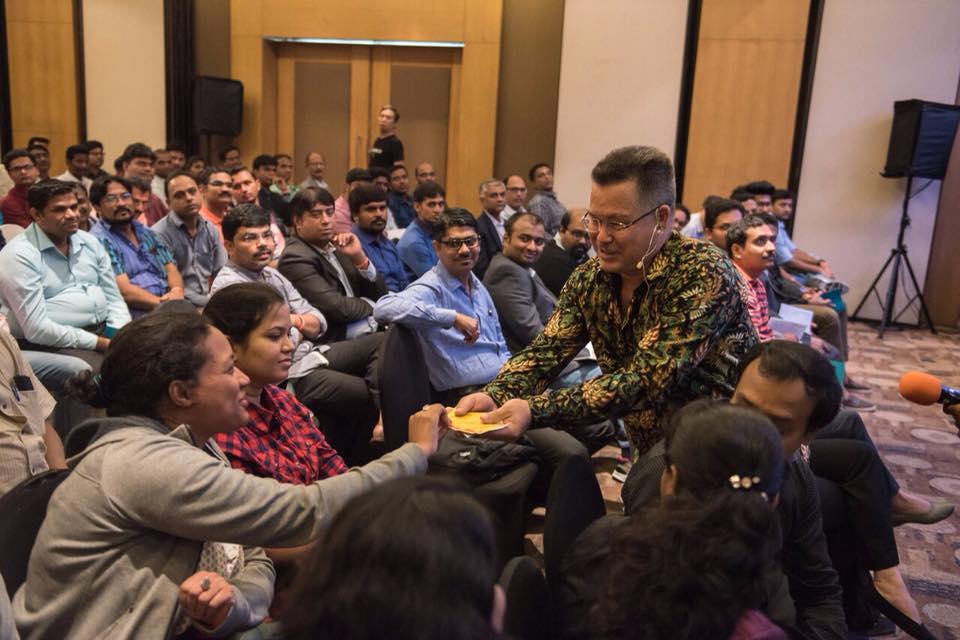 So why is David Michael Rogers visiting India?
In the spirit of collaboration and in celebration of the spirit of enterprise awarded to David Michael Rogers in Singapore, we are looking at 2018 as a year of business and professional acceleration. In gratitude for the terrific partnerships, collaborations, and Change Making that is occurring in 2018, we are thrilled to embark on this journey of discovery, growth, and contribution together. 
What people are saying
'Dave is that rarest of individuals who is master of the 'left brain' world of global finance & the 'right brain' world of human potential. Every meeting with him is an inspiration. I have found new powers in myself through his 'Buddha' type insights. He was instrumental in me discovering my true destiny of transforming the world of education.'   
~ Akhil Shahani
Managing Director, The Shahani Group of Companies, Institutes in Management, Entrepreneurship, Media & Real Estate, India 
'I have participated in a number of programs that Dave has coached and find him incredibly inspirational. Responsive, humble and always searching for what the listener needs hear to gain that piece essential understanding. If you get the chance to work with David, just do it!'
~ Jeannette Jifkins
Commercial Lawyer, Onyx Online Law Pty Ltd, Australia 
'When I met Dave Rogers in 2013 I knew I had met a Master! Dave is exceptional in the coaching that he offers, the courses he presents, the keynote addresses where he holds his audience spellbound and his vast knowledge of the mechanics and operations of business.
Dave is someone who stands out in my life as a mentor and has led me through an incredible journey on my path to great success. His deep and powerful messages in his coaching have the ability to touch your soul leaving an indelible imprint. I highly recommend Dave for any business or personal coaching, as a motivational and inspirational speaker and as an unmatched mentor in developing entrepreneurs.' 
~ Cany Bugler
Managing Director, Tri-Active, Cape Town, South Africa 
'Dave is a master of questions - the ideal person to get you thinking and shifting your thoughts to get clarity.' 
~ Todd Hutchison
Global CEO, Peopleistic & Chair of the International Institute of Legal Project Management, Western Australia 
When & Where

Centre For Management
257, S.V.Road, Above Maruti Suzuki Showroom, Bandra, Mumbai, 400050, India
Mumbai, India 400050
India

Saturday, 13 January 2018 from 08:30 to 18:00 (IST)
Add to my calendar
Organiser
Online Education With An Offline Touch