Description
Hong Kong's new listing rules has made it a hot market for IPOs, with 108 new stocks listed on the Hong Kong Stock Exchange (HKEX) in the first half of the year. While there has been much buzz over the past few months, especially with big names like Xiaomi listing on the HKEX, the trend appears to be losing its steam, with several IPOs recording closing prices below their offer prices or showing lackluster gains.
Furthermore, as the trade war between China & US intensifies with multiple rounds of retaliatory tariffs, what can investors expect of the China market for remaining months of the year? Is the bear market starting to take form in the China market?
Join us on 15 September as Mr. Louis Wong, Director of Phillip Capital Management (HK) Limited, shares an overview about the China and Hong Kong market outlook.
Seminar Outline
Overview of China's economy
Definition of a bear market
Stock Pick
Follow-up on last stock pick
Upcoming HK IPOs
Seminar Details
Date: 15 September 2018
Time: 10:00am – 12:00pm
Venue: 250 North Bridge Road
Raffles City Tower
Level 6 Presentation room
Speaker Profile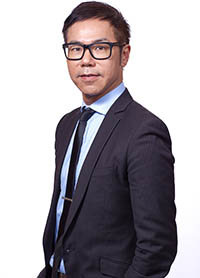 Mr Louis Wong
Director, Phillip Securities (HK) Limited
Phillip Capital Management Hong Kong

Mr. Louis Wong is the Dealing Director of Phillip Securities (HK) Limited and the Director of Phillip Capital Management (HK) Limited. He is one of the most experienced fund managers in Hong Kong. He has over 30-years of solid experience and track record in the financial market. His stock selection criteria is stringent, which insists on having a thoughtful understanding and sophisticated analysis of the company before making investment decision. He is now the host of certain financial programs of Hong Kong Cable Television, HK Metro Radio. He has been awarded by the Putonghua Channel of Radio Television Hong Kong as the best financial analyst for 3 years. In addition, He was the financial columnist for Hong Kong Economic Times, Oriental Daily, Ming Pao and Yahoo HK. Mr. Wong is the author of three popular investment guidebooks. He has also served as part-time instructor of several investment courses in various Hong Kong universities: City University of Hong Kong, Polytechnic University of Hong Kong and Lingnan University.