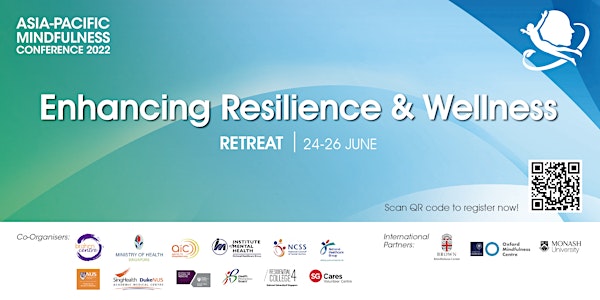 3-Day Mindfulness Course/Retreat (Asia Pacific Mindfulness Conference)@ CHL
Enhancing Resilience & Wellness w/ Sharon Salzberg, Dr Jack Kornfield, Dr Trudy Goodman & Adj A/Prof Angie Chew in applying loving-kindness
When and where
Location
Chui Huay Lim Club 190 Keng Lee Road Singapore, N/A 308409 Singapore
About this event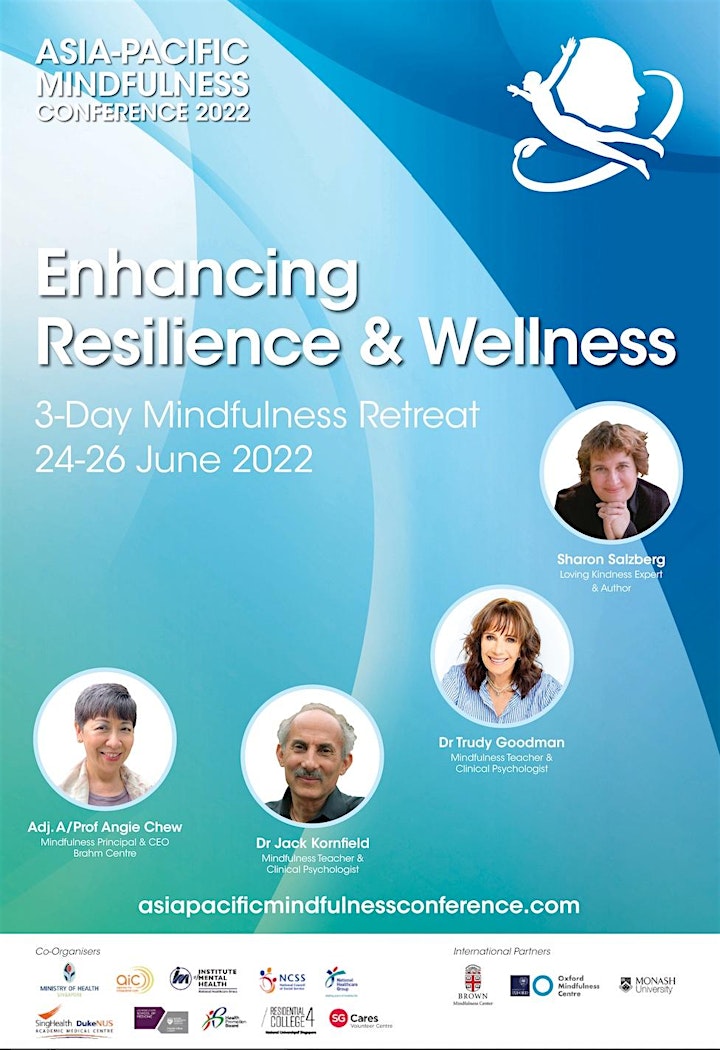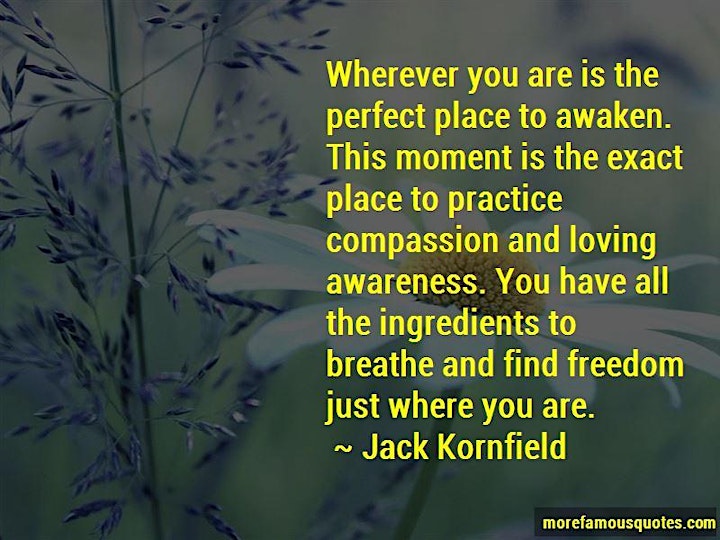 A 3-day retreat. Showcasing 4 leading mindfulness experts who live life with loving- and kind awareness. Inspiring you to enhance your resilience and wellness.
PLEASE NOTE:
•Live-simultaneous broadcast
•An amazing experience to be shared amongst like-minded individuals.
•Speakers will be broadcasted into the ballrooms at Chui Huay Lim Club.
•You have an option to attend as a silent retreat.
• When checking out, choose the relevant ticket
•7-min Walk from Sheraton Towers to Chui Huay Lim Club
• A residential option is available, and you can book a room at Sheraton Towers through us.
Mindfulness Experts:
Sharon Salzberg is a lovingkindness expert and a New York Times bestselling author. Born in New York in 1952, Sharon experienced a childhood involving considerable loss and turmoil. An early realization of the power of meditation to overcome personal suffering determined her life direction. Her teaching and writing now communicates that power to a worldwide audience of practitioners.
Dr Jack Kornfield holds a doctorate in clinical psychology and trained in mindfulness and meditation. He is one of the key teachers to introduce mindfulness practice to the west. His books include A Path with Heart; A Lamp in the Darkness; After the Ecstasy, the Laundry; The Wise Heart; and No Time Like the Present: Finding Freedom, Love, and Joy Right Where You Are.
Dr Trudy Goodman is the founding teacher of InsightLA and co-founder of the Institute for Meditation and Psychotherapy. She has taught at universities and retreat centers worldwide for over 40 years. Trudy has trained in mindfulness since 1973 and holds a graduate degree in developmental psychology from Harvard. Trudy is a contributing author to the books Clinical Handbook of Mindfulness ; Compassion and Wisdom in Psychotherapy, and Mindfulness and Psychotherapy.
Adj. A/Prof Angie Chew teaches a range of mindfulness courses including Mindfulness Based Stress Reduction, Mindfulness Based Cognitive Therapy Courses, Mindfulness Based Therapy for Insomnia, Mindfulness for Pain Management and Mindfulness for Enhanced Performance Course. She is the leading mindfulness teacher in Singapore and has taught mindfulness to thousands including healthcare professionals, educators, bankers, technologists, homemakers and students. She has also conducted numerous mindfulness retreats.
"In those moments when we realize how much we cannot control, we can learn to let go."
"Meditation trains the mind the way physical exercise strengthens the body."
"Loving-kindness and compassion are the basis for wise, powerful, sometimes gentle, and sometimes fierce actions that can really make a difference – in our own lives and those of others."
— Sharon Salzberg
"We have a choice between being better or bitter, choosing the former heals the heart and mind"
" When we can embrace the unpleasantness of life, the fear of things going wrong no longer paralyses us"
"Bouncing back does not mean we ignore the pain that we feel, we respect it as a lesson of what we have yet to understand about life"
— Angie Chew
PROGRAM (3-day retreat) via Zoom
TO NOTE: To attend onsite will require you to be vaccinated.
Day 1
• 9am Registration
• 9:30am -Opening Session
• 12pm - 2pm Lunch Break (vegetarian bento will be provided)
• 2pm - 6pm Afternoon session
Day 2
• 9am - 12pm Morning session
• 12pm - 2pm Lunch Break (vegetarian bento will be provided)
• 2pm - 6pm Afternoon session
Day 3
• 9am - 12pm Morning session
• 12pm - 2pm Lunch Break (vegetarian bento will be provided)
• 2pm - 5pm Closing session
Each session will comprise guidance, mindfulness practices, Q&A .
Sharon Salzberg, Dr. Jack Kornfield and Dr.Trudy Goodman will Zoom-in at different mornings. Adj. A/Prof Angie Chew will be teaching every day.
Course Fee: $480
Singaporeans and PR aged 50 & above: $96
IMPORTANT:
On-Site COVID-19 Precautions: 1m social distancing, face masks to be at all times in the ballroom, group size limit: 50. You must be vaccinated to attend onsite.
What to Bring: Yoga mat, water bottle, shawl or jacket in case you feel cold in the ballroom. Wear comfortable clothing
Skillsfuture Claim: Please submit for Skillsfuture BEFORE the retreat. The amount will be refunded to you 6-8 weeks after the course. Use your Singpass to login: https://www.myskillsfuture.sg/content/portal/en/index.html
National Silver Academy Subsidy for Seniors: As a Singapore or PR turning 50 and above this year, you are eligible for a 80% subsidy.
Subsidy: If you need one, please write to info@ info@brahmcentre.com