About this Event
If your challenge are working to many hours and not having enough time to create the life that you want.
This workshop is for you!
If you are stuck with your business ideas.
This workshop is for you!
If you are broke, not just financially but also emotionally. You feel lost!
This workshop is for you!
If you are procrastinating, lack of clarity and no motivation to move forward.
This workshop is for you!
If you were going through so many traning and buying a lot of inspirational books but you are still facing the same problems.
This workshop is for you!
If you are fearing public speaking in front of a large audiences.
This workshop is for you!
If you are struggling with your looking and feel stress to keep fit.
This workshop is for you!
Dan Warburton is known as the world's most powerful transformational coach.
He has set a world record as a DJ, worked as a heavyweight interior designer for leading UK brands.
He has successfully launched and run businesses and now regularly travels all over the world as a speaker.
Dan has also become a successful investor and now mainly focuses on running his thriving coaching practice.
Dan is known for living a super fun lifestyle and his purpose is to coach committed entrepreneurs and business owners to also create the same kind of fun lifestyle while also causing a positive global impact for mankind and our planet.
" 3 Secret Techniques To Live a FulFilled Life!" is totally different to other workshops. Dan's coaching is focused, practical, goal-oriented and really take you from A - B. You will learn 3 powerful techniques to transform your negative situations now. They are:
The powerful brain technique
The powerful transformation technique
The powerful expression technique
So what?
After this workshop, you will know how to remain your positive mind to avoid procrastination.
You will gain the whole series of insight to be fully confident, empowered, productive, fearless, proactive and unstoppable.
You will know how to keep taking action consistently to achieve all your life goals : get a great job, financial confidence, bring your business to a new level, have good relationships, great satisfaction in both your work performance and your life style, to be a great leader and inspire others.
New discovering!
I only give 10 first tickets with SGD 28 for ten early birds because I know you are commitment and serious to transform your life.
After 10 first tickets run out, the price will up to SGD 280.
Now I have just 7 discount tickets left!
Early birds bonus:
Free lunch
Receive directly coach from Dan
Share stage with Dan to practice public speaking
Get brand photos of you on stage to promote your business
Remember!
If you want something you've never had, you have to do something you've never done.
Now this chance is with you!
TAKE IT. HOLD IT. USE IT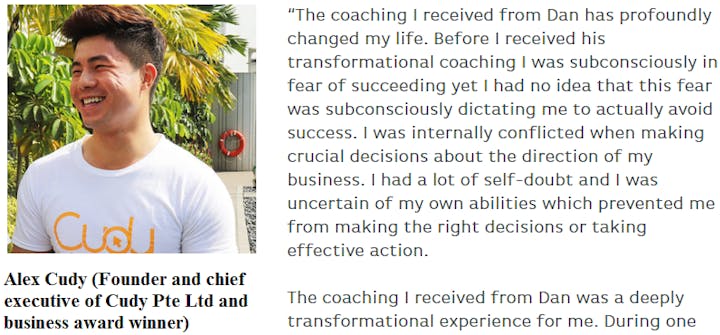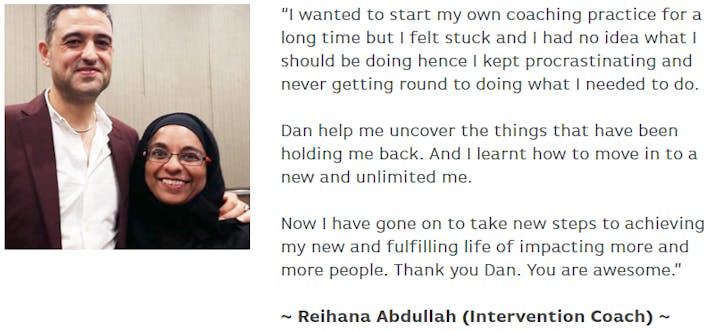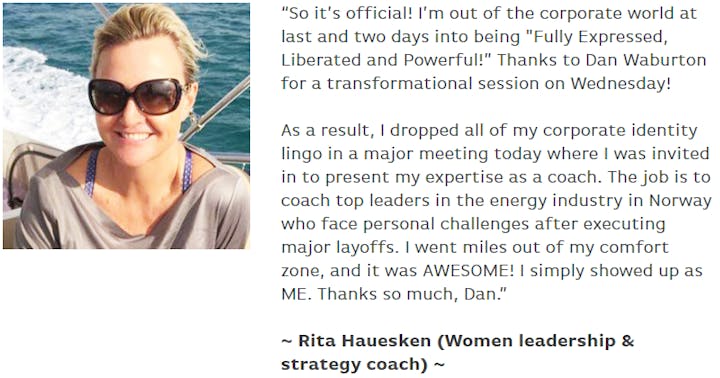 If you want to discover other tons of testimonials from our clients all over the world, click to link below:
https://www.danwarburton.com/word-of-mouth-1