Purifying practices of the Mahayana Sutra of the Three Superior Heaps
About this event
Due to the negative actions that we have performed in the past under the influence of our delusions, we now experience many problems and pains, as well as difficulties in making progress along our spiritual path. But no matter how much negative karma we may have accumulated, we now have the opportunity to purify it completely through engaging sincerely in purification practice.
During this special weekend event, our National Spiritual Director- Gen Kelsang Rabten will give teachings on one of the most powerful methods for purifying negative karma: The Mahayana Sutra of the Three Superior Heaps, also known as The Bodhisattva's Confession of Moral Downfalls. In this practice, we visualize the Thirty-five Confession Buddhas and engage in meditation, chanted prayer and prostration in their presence. Through the power of this practice, we can swiftly purify even the heaviest negative actions.
Saturday May 08 - Teachings with Gen Kelsang Rabten, and Retreat Session 1 with Kelsang Rabka
Sunday May 09 - Retreat Sessions 2-4 with Kelsang Rabka
(*Video link is available to watch for 7 days after)
*Note that since Gen Rabten is currently unable to enter Singapore he has kindly agreed to pre-record his teachings. These can be viewed "live" at KMC Singapore for a limited number of attendees, or online at home. Kelsang Rabka will be conducting live and live-streamed retreat sessions from KMC Singapore.
Saturday Timetable
10am – 11.30am: Teaching 1
1pm – 2.30pm: Teaching 2
3pm – 4pm: Retreat Session 1
Sunday Timetable
10am – 11am: Retreat Session 2
11:30am – 12:30pm : Retreat Session 3
2pm – 3pm: Retreat Session 4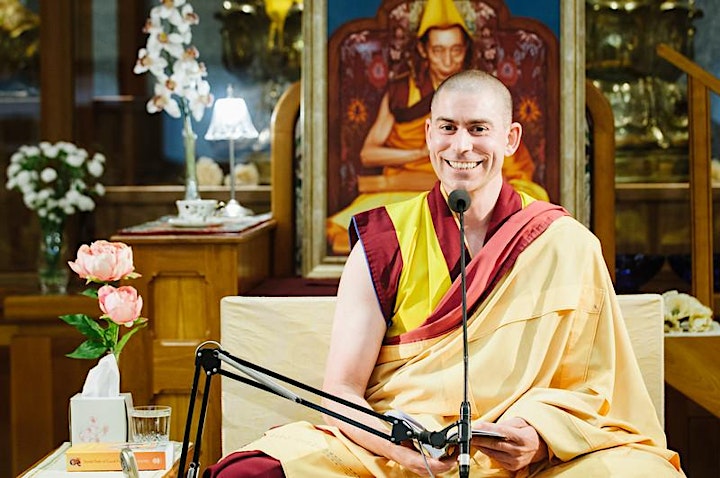 Gen Kelsang Rabten will be granting the empowerment of Buddha Avalokiteshvara and giving teachings in this year's South East Asian Dharma Celebration. He has studied under the guidance of Venerable Geshe Kelsang Gyatso Rinpoche for over 20 years. He is the National Spiritual Director of Australia, New Zealand, and South-East Asia.
Gen Kelsang Rabten exemplifies the essence of the modern Kadampa's way of life, brings a warm heart and joyful attitude to sharing Buddha's teachings and the practice of meditation.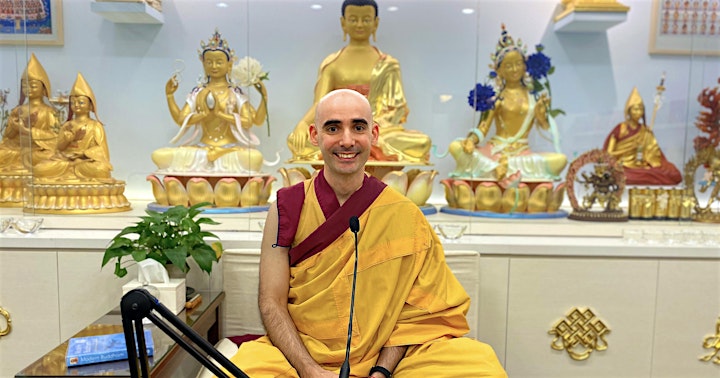 Kelsang Rabka was appointed as the Resident Teacher of KMC Singapore in mid-2020. He is an Australian Buddhist monk who has been studying and practicing Kadampa Buddhism with Venerable Geshe Kelsang Gyatso Rinpoche and his senior disciples for 12 years and has taught both in Australia and the UK.
The clarity and warmth in his teachings have helped many students experience the practical benefits of modern Kadampa Buddhism in their daily lives.