Find out how to help your child to achieve more in their grades!
About this event
1.You will know why 3M (Motivation Methods and Mindset) will help your child get good grades
2.The secret 3M that help both my children eligible for the Edusave scholarships for Independent Schools (ESIS) worth $2,400 PER YEAR for 6 years.
3. Methods to improve memory for learning
4. How your child can learn to love learning so that he/she will be motivated to study and get better grades!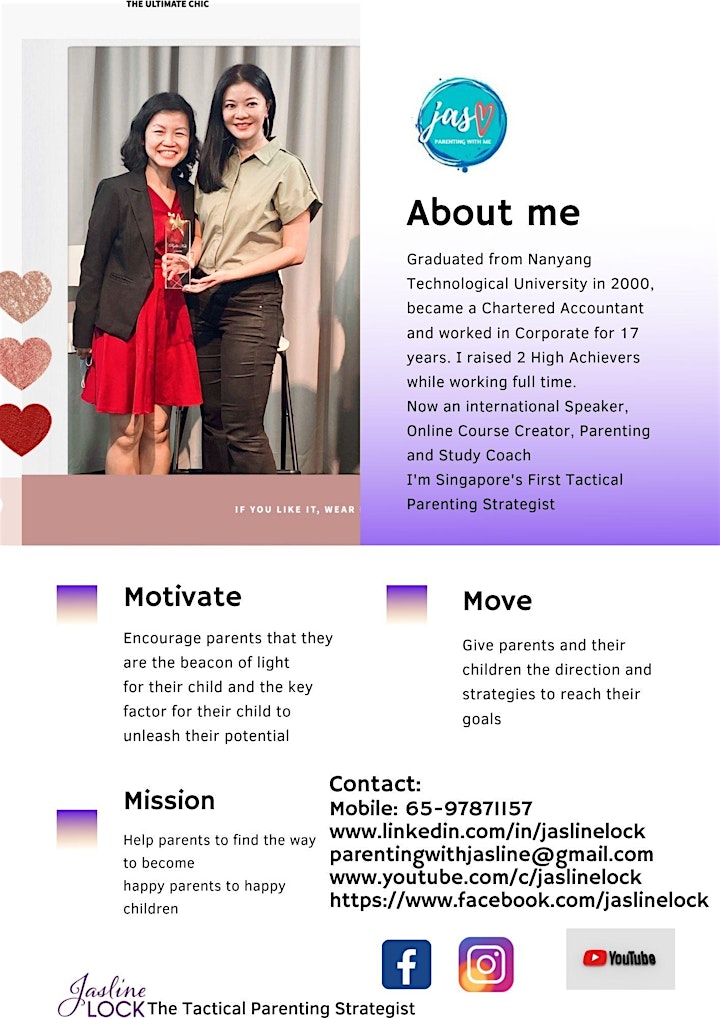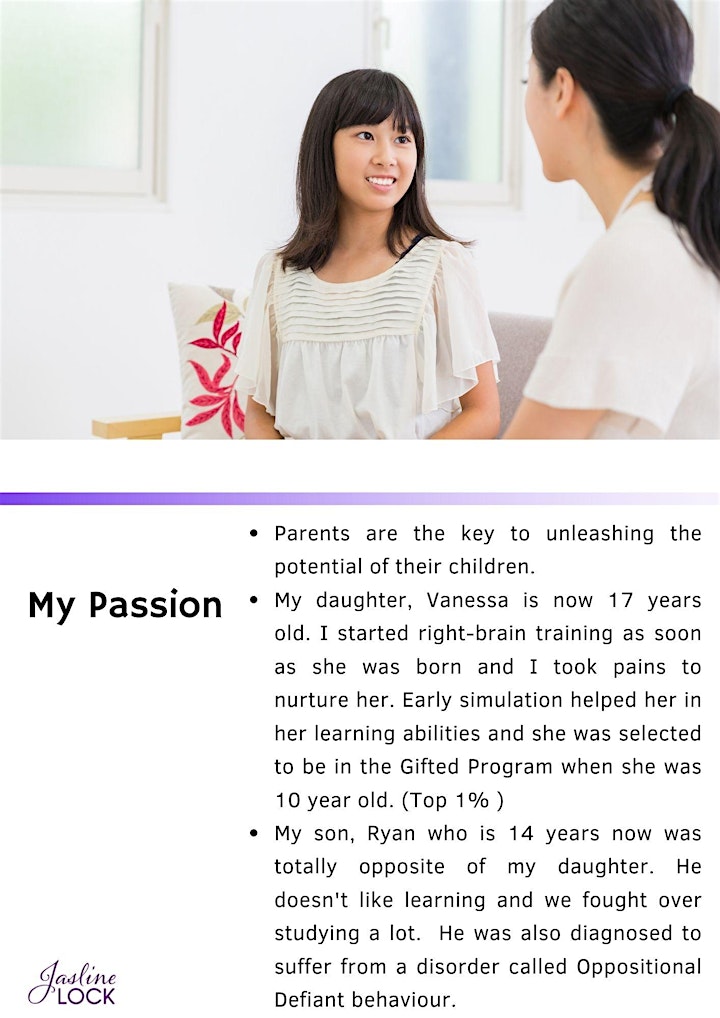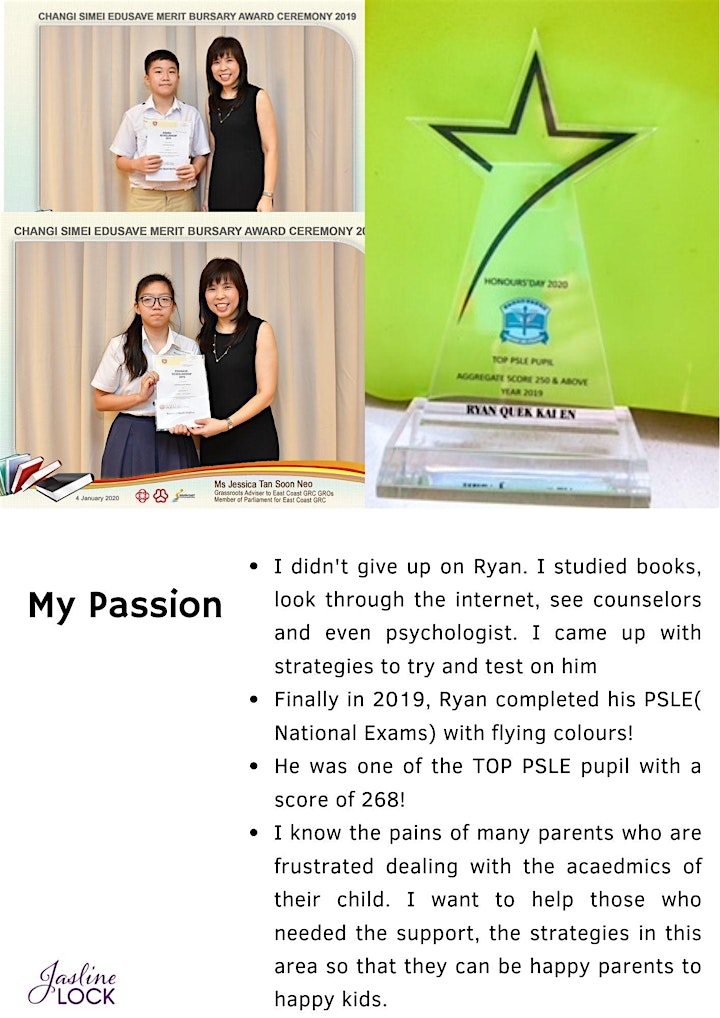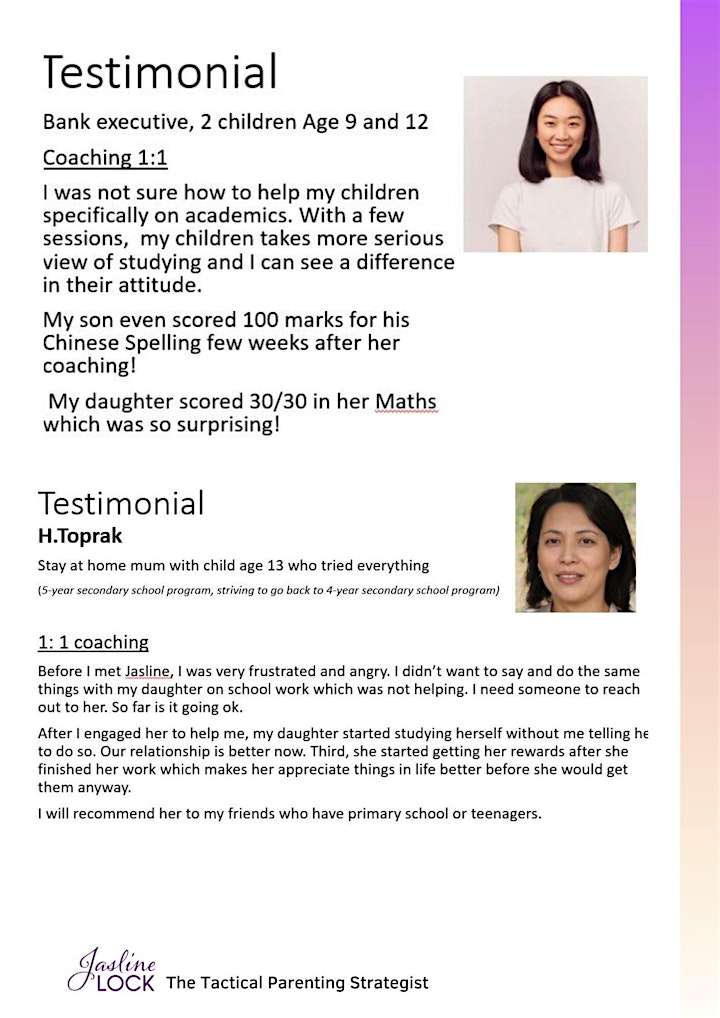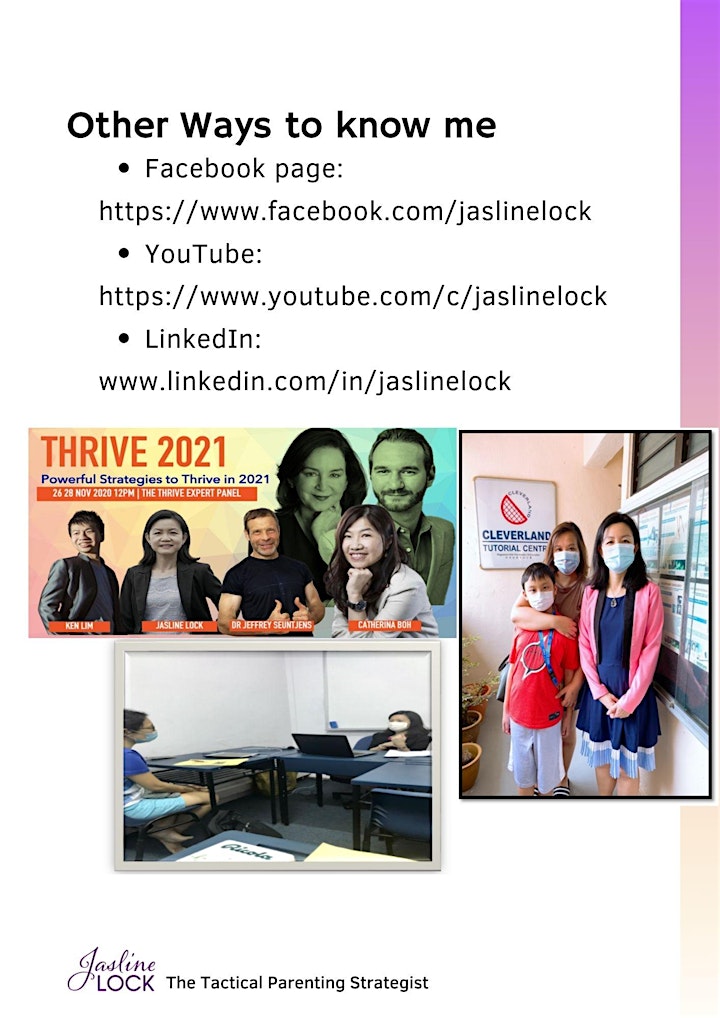 My updates in this page! https://bit.ly/jaswebinarEB