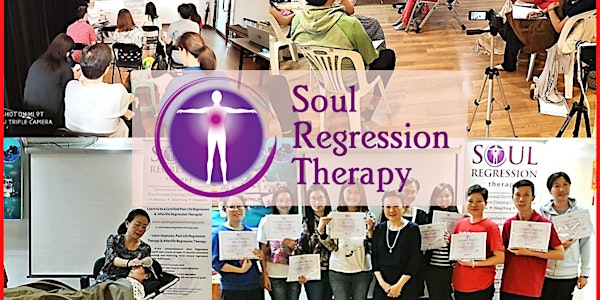 4-day Past Life Regression Training (PAID) Course
International certification 4-day "Past Life Regression and Afterlife Regression therapist" practitioner training course.
When and where
Location
Kuala Lumpur TBC Kuala Lumpur, Kuala Lumpur 58100 Malaysia
About this event
💥Soul Regression Therapy®, a revolutionary healing modality using a hypnotic technique to explore past, present, future and beyond. 💥 Learn the effective process of hypnosis techniques to facilitate "Past Life Regression", "Afterlife Regression" and also "Future Progression".💥 Learn healing techniques to help others heal at their deepest soul's level through Soul Regression Therapy®
💥The Soul Regression Therapy® Course is open to anyone interested in learning this unique hypnotic regression technique to facilitate past life and afterlife regression💥Live demonstration of regression sessions in the 4-day class💥Learn by experiential practices in giving and receiving both regression sessions
📢 BONUS** – Complimentary access to the Soul Regression Therapy® ONLINE webinar course worth USD795 for continuation learning and practice.
▶ Training dates:Kuala Lumpur, Malaysia (venue: TBC)
Date: 24 – 27 November, 2022
Time: 1000 - 1730
Come and join us to be trained as Soul Regression Therapist in a 4-Day International certified practitioner training course.Open for registration now;
📧 jenny@soulregressiontherapy.asia
www.soulregressiontherapy.asia