Description
LEARN HOW TO TRADE & INVEST IN THE STOCK MARKET WITH A PROPER STRATEGY!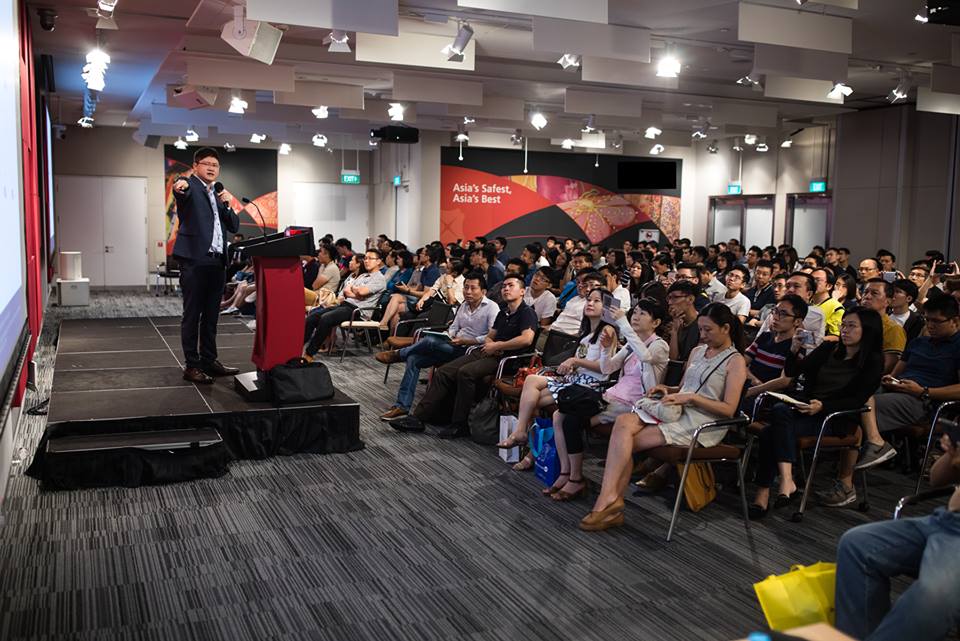 In this seminar, I will be covering difficult financial concepts and jargon and breaking them into simple tangible steps. Furthermore, you will have a clear understanding on how the market works and the essential strategies you need to get started. You will gain an understanding on the psychology of a professional trader, and the major mistakes to avoid when trading. "4 Key Strategies to Stock Market Success" seminar includes case studies, LIVE stock analysis, real trading results shown and a step-by-step guide to plan your trade.
Seats are limited, do reserve early to access the seminar packed with MASSIVE value!
* The speaker is committed to the highest standard of presentation and all materials are covered.
SEMINAR LEARNING POINTS:
HOW TO FAST-TRACK YOUR FINANCIAL LITERACY
HOW YOU CAN ACCELERATE FROM BEING A NOVICE TO AN EXPERT WITH THESE PROVEN STEPS
HOW TO SYSTEMATICALLY PLAN YOUR INVESTMENTS & TRADES

THE KEY TO RISK MANAGEMENT AND HOW TO MANAGE YOUR TRADES
THE PSYCHOLOGY OF A PROFESSIONAL TRADER

LIVE ANALYSIS ON ANY STOCK OF YOUR CHOICE

WHO SHOULD ATTEND?
ALL NEW TRADERS & INVESTORS
ANYONE WHO ARE FACING PROBLEMS ACHIEVING SUCCESS IN TRADING
TRADERS & INVESTORS WITHOUT PROPER FINANCE SYSTEMS IN PLACE
INDIVIDUALS WHO ARE STRUGGLING TO MASTER KEY CONCEPTS IN TRADING & INVESTING

TRADERS & INVESTORS WHO ARE DEDICATED TO TAKING THEIR KNOWLEDGE TO THE NEXT LEVEL

INDIVIDUALS WANTING TO DEVELOP PASSIVE INCOME STREAMS
Brian Chua
Professional Futures Trader, Top 100 Phillip CFD customer account volume for 2013
"Joel is energetic and passionate.
He will do his best wherever possible and is willing to meet some of the more complex requests that I have. He takes note of my requirements diligently and always performs follow up.
Joel is professional towards his customers and very approachable, always ready to assist me in all matters.
I have personally recommended my friends to trade through Joel. You will not be disappointed with his services."
Ernest Lim
Research Officer
"Friendly and approachable, Joel is always there to provide a helping hand to his clients. Beginner investors (like myself) would find Joel very patient and a pleasure to communicate with.
I would highly recommend Joel for his enthusiasm in attending to your queries and the guidance he can give on your investing journey."
Muhd Khair
Field Operation Manager
"Joel is very efficient, responsible and knowledgeable. Every time I ask him, he has the stock market in his grasp to give me a market overview and explains it clearly. He has made my life easier.
You will not regret if you trade and learn from him."
The Speaker: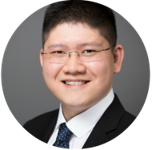 Joel joined Phillip Securities as a Financial Advisory Consultant in 2009 and embarked to be a Remisier in 2011. He has integrated a consumer-centric approach as his philosophy and has established positive relationships with his clients. He has over 10 years of trading experience and is certified as a CFD (Contracts for Difference) and ETF (Exchange Traded Funds) specialist in 2013. He is a member of high IQ society, MENSA, and was featured on 938 Live FM as an invited speaker. In addition, Joel was awarded the Top CFD Specialist in 2014.
Joel is passionate in educating people on financial literacy and readily shares his trading ideas with his clients. With his vast financial experience, he has developed his own trading system and coached people to personalise their own trading methods. Joel has created immense value and helped countless clients to identify their trading errors to shorten their learning curve.
Joel helps people to integrate a systematic approach to achieve financial freedom.
Find out more about Joel here.