Limited edition online series GYM@Home for you to stay active and healthy with your Body, Mind and Heart.
About this Event
5 Elements Meditation
A guided practice to expand your awareness and harmonies your relationship with all of nature. 5 elements meditation are build based on the ancient chinese framework of how nature interact with our body and how it impacts different aspect of our lives. The 5-element theory has been used as the main foundation of many schools of thought in ancient china and that's include some of widely recognized health care modality such as traditional chinese medicine, acupuncture, qigong, taichi etc.
In 5 element frameworks, your body is a whole and completely connected with your mind and emotions. Any excess emotion will affect the function and balance of its corresponding organ and vice versa. Using 5 element psychology, a comprehensive system that organizes everything from your emotions into 5 universal interacting groups or patterns and how it corresponds with different aspect of your life. Each month we will explore different topics and different elements so we can understand ourselves better and build a more harmonious relationship within you and around you.
About Yii Hui Lee
Yii Hui Lee is a certified Mindfulness and Meditation teacher. She believes that meditation is as importance as literacy. Literacy bring us knowledge and providing us a tools and ability to connect with other. Meditation on the other hand, is a tool to bring us to connect within. It connects us with our heart, so we can be compassion and empathetic when interacting with other. It brings us to connect within, allowing us to relax, de-stress and bring clarity and peace within.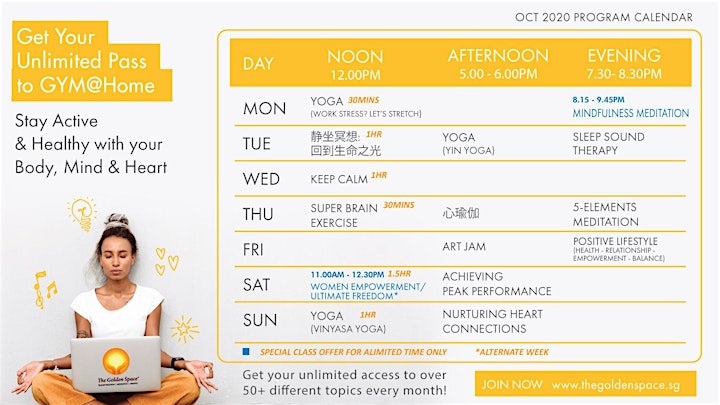 Date and Time
Location
Refund Policy