About this Event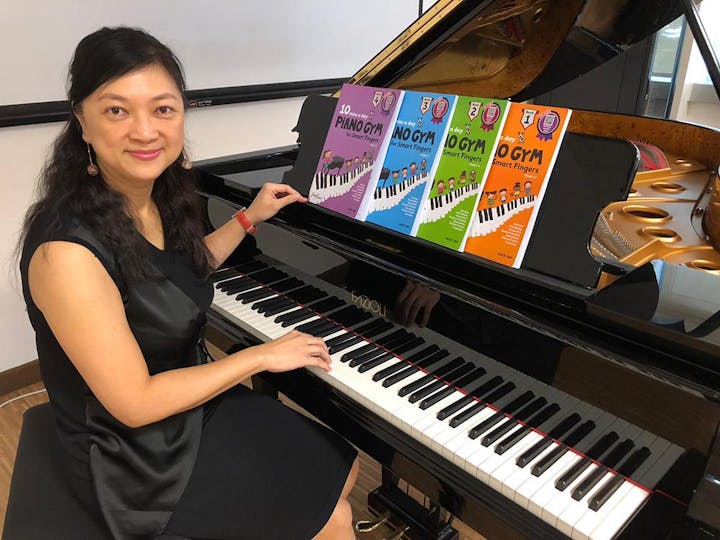 Are you still using old methods of teaching music? Come and find out more about the new "5 Mins a Day" series that has been flying off the shelves in Singapore, Malaysia, and even starting in Europe and other parts of the world. These (Pre-Grade1) books preceded the author's recent hot-selling graded Piano Gym series and will certainly help young students (Age 4-6) to learn in a most fun, wholesome and accelerated manner (whether for group or individual lessons) - to have a brilliant headstart with an edge to excel in both music performance and exams.
This most advanced method set is based on the Multiple Intelligence Approach co-synced with other best teaching methods (Kodaly, Delcroze, Carl Orff etc.) which includes the systematic usage of games in every lesson as well as numerous online audio tracks and coaching videos that you can access 24/7. Additionally, this series has one of the best teacher support systems (online and offline) in the world.
Highlights:
How to use the "5 mins a day" materials creatively and effectively;
How to manage the class and teach through board games, puppets and many more;
Special discounts and sales for the books and training found nowhere else;
Trainer is Ms Alice Yap, author of the Piano Gym Book Series;
Receive a $5.00 Asia Music Book Store voucher. T&Cs apply.
Come and experience what other teachers have been raving about and transform your piano teaching today!
For general enquiry, please email to ask@asiamusic.com.sg or call 6514 0626.
Asia Music Official Online Store: www.asiamusic.com.sg