Description



Our attention and attitude to the brand depends on what we feel like. And all of our wants depend on our sensory stimulus we have experienced. According to Body and Giboreau of the European Sensory Network (2007), the more points of sensory contact there are, the more memorable traces a brand leaves behind. Companies like Famous Amos and Coca Cola have made use of the 5 senses marketing to improve their business. Participate in this workshop to learn more!
Interesting facts:
70% of consumers believe that emotions account for 50% of their purchasing decision.

82% believe that the event is the experiential form of communication most likely to lead to the purchase

8 out of 10 consumers who have experienced positive consumption have talked about the brand.
Source: Jack Morton Survey, 2006
Terms and Conditions
The event is subject to change and all final decisions are at the sole discretion of the organiser.
The organiser reserves the right, in its sole discretion, to limit or deny access to any company or individual.
All registration will be given on first-come-first-serve basis.
Prior registration is strongly encouraged as walk-in on the event day may not be entertained.
No-show participants will be charged a nominal fee of $20.
To verify if you are a member, please visit http://www.smfederation.org.sg/index.php/directory.

Organise by: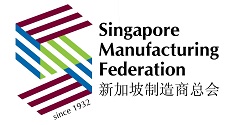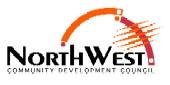 Organiser of 5 Senses Marketing To Attract Customers
SME Centre@SMF
SME Centre@SMF, supported by Enterprise Singapore, was established in May 2005 as a subsidiary of SMF. SME Centre@SMF provides small and medium enterprises (SMEs) with easy access to business advisory services to help them start, sustain and grow their businesses. The one-stop SME Centre's services include business diagnosis, information on government schemes and capability workshops.