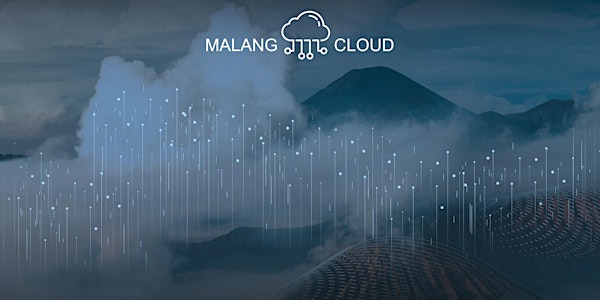 #8 AWS UG Malang x Malang Cloud (Offline meetup)
First offline meetup AWS UG Malang x Malang Cloud Ruang Millenial (Link in the Description), August 20, 2022, 10 A.M.
When and where
Location
Jl. Sunan Muria No.6 6 Jalan Sunan Muria Kec. Lowokwaru, Jawa Timur 65149 Indonesia
About this event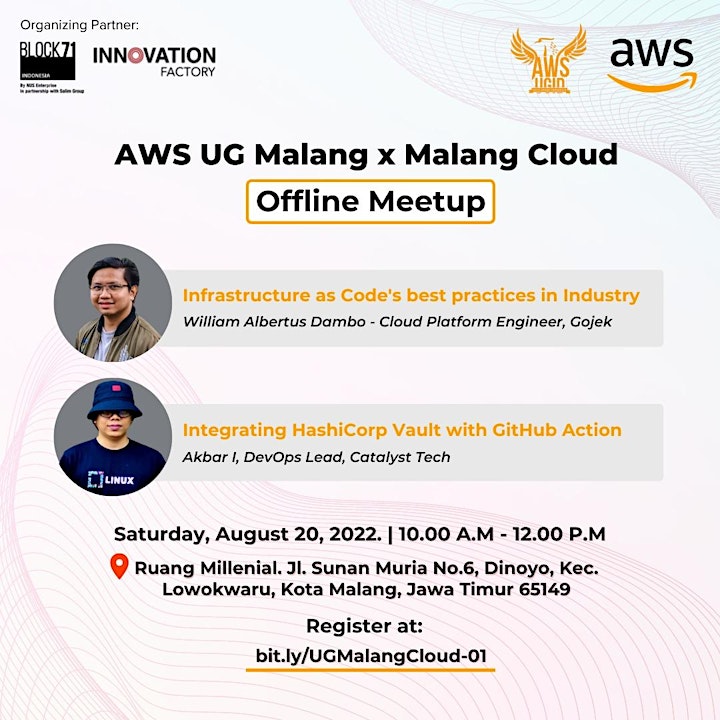 In this event, we will have William Albertus Dambo (Cloud platform engineer, Gojek) and Akbar Ibnu Abdillah (DevOps lead, Catalyst Tech) share their insight about their experiences with Cloud Technologies.
William will share about IAC's best practices in the industry, while Akbar will share about Integrating Hashicorp Vault with GitHub Action
Venue Location: https://goo.gl/maps/gsssDnMpe5T2829K6