Description
9h-course: Consumer Driven Innovation for Business Success
SkillsFuture Singapore has approved funding for this 9h-course.
All Singaporeans aged 25 and above can use their $500 SkillsFuture Credit from the government to pay for a wide range of approved skills-related courses. Visit the SkillsFuture Credit website www.skillsfuture.sg/credit to choose from the courses available on the SkillsFuture Credit course directory.
How to claim your credit to offset the course fees? Read more.
Attendees have to purchase the course online and will receive a notification of registration confirmation

Attendees log in your account ideally 1-2 days before the course starts. For 1st time user, a 10-15 minute-profile setting is required to fill in.

Attendees to start the claim process: a) Select the course they have purchases and b) upload the registration confirmation as attachment to their claim submission. The claim approval notification takes 1 working day.

Attendees will receive their claim amount by the training provider within 10 business days after the course has happened.
---
About the course:
Timing:
Day 1 is held on: Tues 20 March, covering Part 3

Day 2 is held on a separate day: Sat 21 April, covering Parts 1 & 2
This course is delivered in small group to foster interaction, let attendees work on their specific models and get individualised feedback from the trainer, therefore it has a limited seats available.
You can also view this course on SkillsFuture website: http://bit.ly/ConsumerDrivenInnovation
Expected outcomes:
Be able to rapidly design, create, and test innovative products and services after this course

Align a team towards a product's vision and mission

Get hands-on application of product design & development frameworks (Value Proposition Canva, Minimum Viable Product)

If applicable, understand the social impact of their product/service
Part 1: Product Idea and User testing (3h)
Part 2: Value Proposition Canva & Minimum Viable product (3h)
Part 3: Aligning your team on the company product / service's vision & mission (3h)
About the Faclitator:
KEN CHUA, PRODUCT TRAINER AND COACH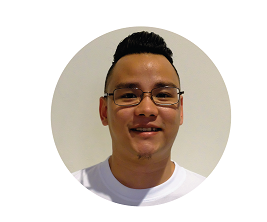 With a background in product design & engineering, Ken Chua is the Director of (these)abilities – an inclusive design & technology agency that works with companies to design/redesign products and services for Persons with Disabilities.
Ken has worked with the likes of ComfortDelGro, Grab, SportSG as well as multiple disability communities on projects that ensure accessibility and inclusion in the everyday.
Testimonials:
"UNFRAMED coaching has helped me clarify my thoughts and have concrete next steps" - Aashish Mehta, founded Medarwin 1.5 years ago
"I understood more about social enterprises and gained more knowledge about the business aspect." - Lee Si Min, recent NUS Industrial & Product Design graduate, Co-founder of Hosebo
"UNFRAMED (workshop) has delivered more than what I have expected." - Melvin Wong, Digital Delivery Manager at GSK Consumer Healthcare Affairs
"The session was very practical, coupled with the hands-on interaction and concrete examples given aids in clearer understanding. I am looking forward to a follow-up session with UNFRAMED to visualise the concrete end-product/goal." - Nasrul, Co-Founder of Project Nomad
---
Supporting Partner:

---
UNFRAMED reserves the right to revise the programme or change the facilitator should circumstances so warrant. In the event of any change in date or venue, or the cancellation of the event, the participants will be notified prior to the event.
By filling up this event, I hereby agree and consent that my personal data provided in this form may be collected, used, processed and disclosed by UNFRAMED for the purposes of processing my registration to the event, invitations to future events and online surveys; marketing and promotional activities on print and social media, in accordance with the Personal Data Protection Act 2012 and all subsidiary legislation related thereto.