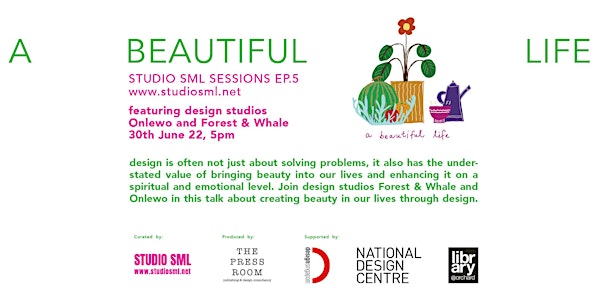 A Beautiful Life | library@orchard
library@orchard presents a Studio SML Session: A Beautiful Life as part of the Abstract Creatures exhibition at library@orchard.
About this event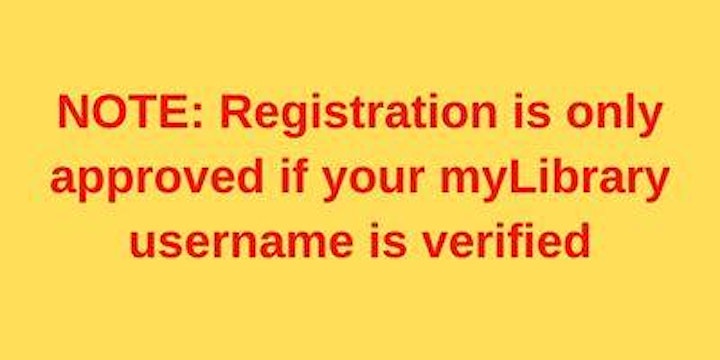 Important Notice
This programme/event is open to members of the National Library Board, Singapore. Please ensure you have your myLibrary username on hand before proceeding with the registration. If you do not have a myLibrary username, you can create one here: https://account.nlb.gov.sg
About the programme
Design is often not just about solving problems, it also has the understated value of bringing beauty into our lives and enhancing it on a spiritual and emotional level. Join design studios Forest & Whale and Onlewo in this talk about creating beauty in our lives through design.
This programme will also be streamed live on Facebook on 30 June, 5pm - 6.30pm. Tune in here!
About the speakers
Onlewo was founded by Mike Tay and Eugene Yip with the desire to create pattern designs with heartfelt local narratives. Interweaving Singaporean culture with contemporary textile designs, Onlewo sparks personal connections with local customers and presents a refreshing rendition of Singapore heritage to the global market.
Forest & Whale strongly believes in integrating sustainability into every aspect of the design process. Founded by Gustavo Maggio and Wendy Chua, the design studio engages in multidisciplinary work, ranging from product design to spatial and furniture design, and is passionate about bringing circular thinking to products and systems.
Moderator:
Kelley Cheng is the creator of Studio SML and creative director of The Press Room. Trained as an architect, she is a modern day olymath who undertakes the roles of writer, curator, designer, educator and a strong advocator of design. She is the recipient of the prestigious President's Design Award "Designer of the Year 2020". 
About the exhibition
Abstract Creatures, 3 June - 3 July 2022
Abstract Creatures is an art installation launching the portal Studio SML (www.studiosml.net). Abstract Creatures is a metaphor for design studios in general, whereby each is an unique animal of its own, every designer has their own way of running the studio. Designers often run their studio organically, without any business plans or strategies, development of the business is often done intuitively and spontaneously, each studio is like an "abstract creature" - something strange, something intriguing, something that has a life of its own.