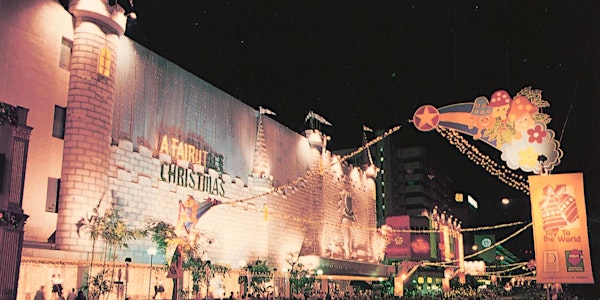 A Lighter Side of History: The Ghosts of Orchard Road's Christmases Past
Location
National Museum of Singapore, The Salon, Level 1
93 Stamford Road
Singapore, 178897
Singapore
Description
A Lighter Side of History: The Ghosts of Orchard Road's Christmases Past
Orchard Road, the jewel in Singapore's shopping crown, gains an added sparkle every Christmas. Once populated with nutmeg trees, a spice said to be worth more than its weight in gold, Orchard Road now yields a harvest of a very different gold; one that glitters especially brightly when the Christmas lights that are now associated with the street are switched on. A Lighter Side of History seeks out the ghosts of Singapore's Christmases past to examine how the celebration of Christmas has evolved to become one of a material nature, and how the developments along Singapore's now famous shopping street have complemented the evolution.
About the Speaker
Once told that it was his destiny to wander through life, Jerome Lim now blogs about the people, places, events, words and images of life's wanderings with a focus on the evolving landscape around Singapore. His blog, The Long and Winding Road, has twice been named the Best Photography blog at the Singapore Blog Awards. He is also actively involved in documenting Singapore's heritage and constantly changing landscapes and runs the "On a Little Street in Singapore" Facebook group.
About A Lighter Side of History
A Lighter Side of History celebrates Singapore's diverse multicultural heritage, from food and dress to the different languages and customs passed down over the years. Featuring a range of fun and engaging hands-on workshops, talks, performances and demonstrations by heritage experts as well as collectors and practitioners, A Lighter Side of History is designed for everyone from beginners to history enthusiasts.
This programme is organised by the National Museum of Singapore.
Image: Night-time view of the Centrepoint, Orchard Point and Orchard Plaza shopping centres along Orchard Road with Christmas decorations, Mid to late 1980s.