Hone your public speaking skills to achieve your professional goals!
About this event
3 reasons to hone your public speaking skills
Don't wait until the night before a big presentation to realise you need to get better at public speaking. Here are just a few of the reasons it's time to start speaking up now.
You'll Stand Out From Your Peers - Eloquently articulate thoughts and ideas signify self-confidence that can help you stand out from the rest of your peer group.
You'll Demonstrate Leadership Potential - Confidently speaking in public is so closely associated with leadership ability.
You'll Become a Better Thinker - Whenever you express yourself, whether verbally or in writing, your mental processes become clearer.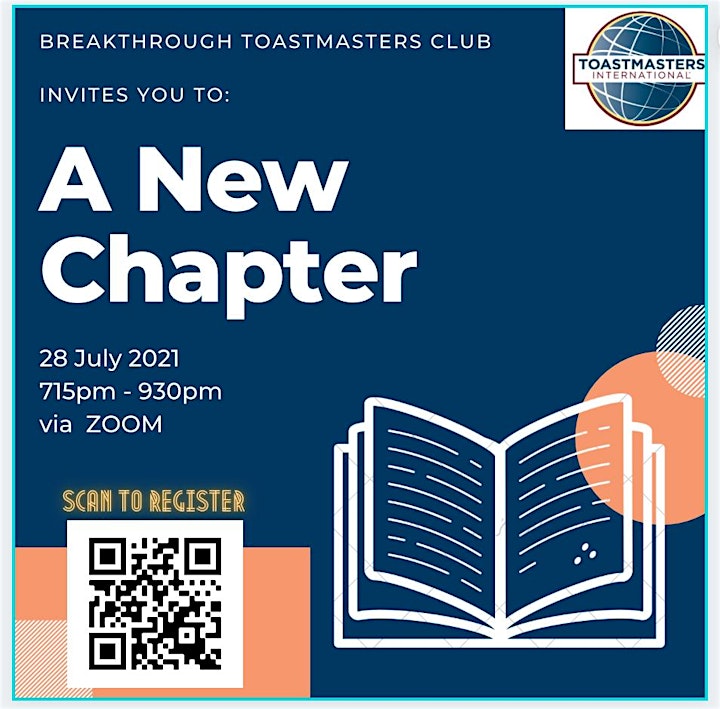 What's in it for me?
Listen and learn from speakers attempting their speech projects
Pick up evaluation skills from speech evaluators
Have fun participating in the impromptu Table-Topics!
Achieve new speaking goals and present new topics to new audiences
Connect with a vibrant learning community of like-minded learners
Who are we?
Toastmasters International is a nonprofit educational organization that teaches public speaking and leadership skills through a worldwide network of clubs.
It is a safe place for aspiring speakers and professionals who want to improve and hone their speech-craft and communication skills!
Just like learning to swim, public speaking is a skill that cannot just be learnt in a workshop alone. In order to see lasting results, one needs to commit to continual practice, in a nurturing community. That's where a club like BTMC - Breakthrough Toastmasters Club steps in!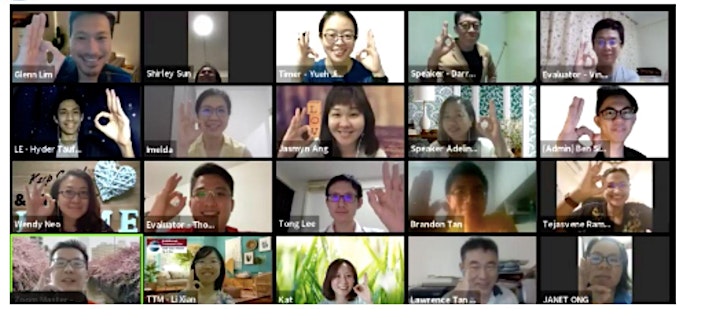 None of us were born knowing how to communicate effectively. We all needed to learn how.
Regardless of where your speaking skills are on the spectrum, the best time to take the next step is RIGHT NOW!
REGISTER TODAY!
In order to receive the Zoom link and meeting details, kindly ensure that your particulars submitted are accurate.