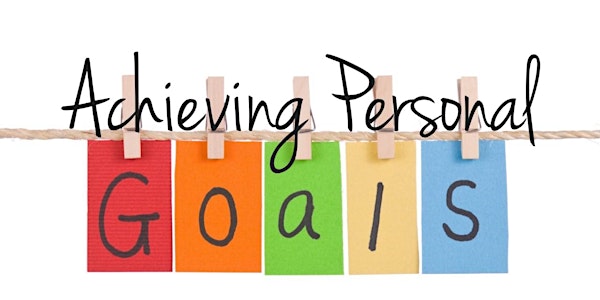 Achieving Personal Goals By Felicia Lauw - NT20221022APG
In groups of twelve, participants will learn and practise (applied) mindfulness concepts which will help them in working towards a personal
When and where
Location
Brahm Centre @ Newton 47 Scotts Road Goldbell Towers #04-02A Singapore, 228233 Singapore
About this event
WHAT?
The purpose of this program is to provide a facilitated safe space for the participants to learn and practise (applied) mindfulness concepts and techniques to support a personal goal. The emphasis is on learning and building muscles for mindset shifts, self-compassion, courage and resilience so that participants take away these learning assets to support future goals. The group comes together on this journey to work on their own goals, journey and support each other.
Course Outline
Session 1. Beginnings – Goal Clarifications
Session 2. Compassionate and resourceful self
Session 3. ABCC (Awareness, Befriending and Conscious Choice)
Session 4. Mindset shifts
Session 5. Courage to act
Session 6. Completion – Celebrations, learning and sustaining
Learning Outcome
At the end of the course, participants will be able to:
- Learn and build muscles for Mindset Shifts
- Learn self-management methodologies that build resilience
- Learn how to manage better with self-compassion and positive bias to actions
WHEN?
Saturday, 22 October - 2pm-3.30pm
Saturday, 29 October - 2pm-3.30pm
Saturday, 5 November - 2pm-3.30pm
Saturday, 12 November - 2pm-3.30pm
Saturday, 19 November - 2pm-3.30pm
Saturday, 26 November - 2pm-3.30pm
WHERE?
Brahm Centre @ Newton
Trainer's Profile:
Felicia Lauw is an executive coach, facilitator, coach mentor, supervisor and seasoned change management practitioner. She was the training director of International Coach Academy for the Chinese program and is currently a senior faculty with Coaching Supervision Academy. She is an accredited ICF PCC since 2012 and EMCC ESIA since 2019.
Course fee:
$160 | $32 for seniors eligible for National Silver Academy (NSA) subsidy*
*NSA subsidy is for Singaporeans and Permanent Residents aged 50 and above.
In addition to NSA subsidy, course fee may be offset by SkillsFuture Credit (SFC).
First, course participants are to make payment for the course through Brahm Centre Eventbrite page.
They should claim with SFC before the course start date through the SkillsFuture portal, clicking for steps to submit SFC claim.
Brahm Centre will reimburse the amount that is successfully claimed upon receipt of the funds from SFC.
Notes:
Please note that payments for courses are non-refundable.
Do ensure that you are able to attend the first session of the course before registering for the course as you will not be allowed to continue with the course should you miss the first session.
Request for transfers or make up-classes for selected mindfulness courses are subjected to availability and fees of $30 for transfers of the whole course and $10 for make-up classes are applicable.