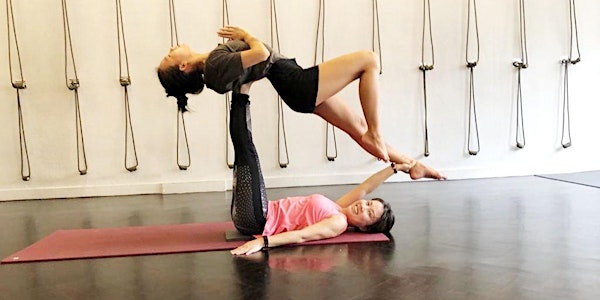 Acroyoga with Brenda (Progression Series )
When and where
Location
Going Om 63 Haji Lane Singapore, 189256 Singapore
Description
Acroyoga with Brenda will be taking a break after March and back In May. Apologies for the long break but will be back with more skills.
In this class, you will learn a series of moves/poses in these 4 weeks. We will be breaking into smaller and achievable moves for each pose to get to the peak pose.
Acroyoga with Brenda focus on solo and partner works to strengthen self and make partner works easier. Learn how to be a good flyer and base, to evenly share the weight and work together as a pair.
---
You should try Acroyoga if you are:
Looking for new challenges in your practice

Interested in movements / dance / gymnastics.

Love to have fun

Couples looking for activities that helps foster better connection.
---
Things to know before you start.
You don't need to be a yogi / acrobat / gymnast to do Acro.

Anyone can join. Size does not matter

You do not need a training partner (we will pair you up)
---
Drop In: $35

Attend all 4 weeks for $112 (Non refundable)
Payment to be made via bank transfer or PayNow to 90670556 and WhatsApp me your payment details.
---
Book your mat now!
Limited spot available!