About this Event
This Gift Card valued at $ 96 (2 sessions Acrylic Painting).
Validity for this course is 6 month.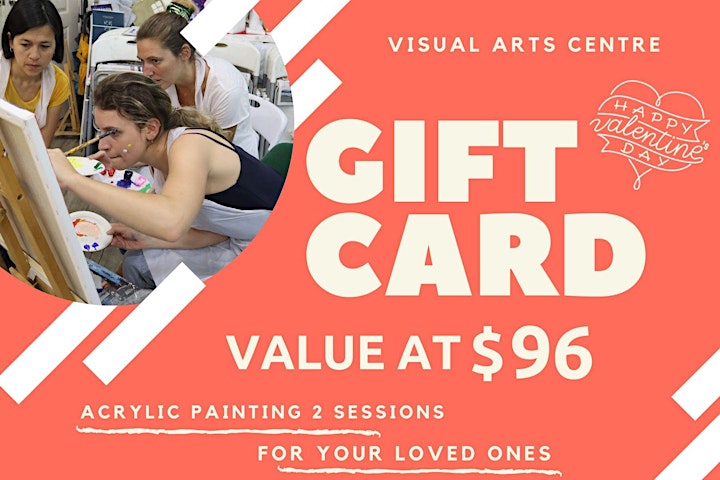 Speacial Promotion from Visual Arts Centre
At Visual Arts Centre Art Studio, we provide professional art courses for adults and include the usage of all the art materials and equipment necessary for learning, such as canvas, paint brushes, paints, pencils, erasers, etc. The lesson packages also come with a comfortable validity period and flexible schedule.