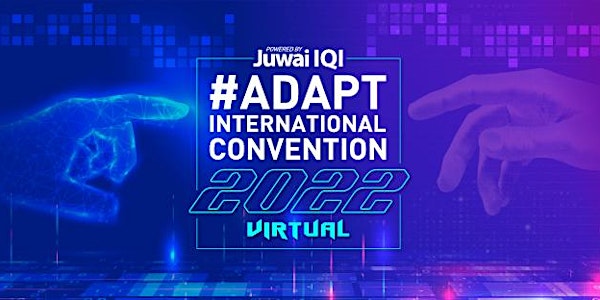 ADAPT International Convention 2022
A New Age: Unravelling The Future of Metaverse, AI and Digital Assets
About this event
ADAPT International Convention, the international tech conference that leads you to explore the boundless possibilities of technology spanning the Metaverse, AI and Digital Assets.
Date: December 13-14, 2022
In this day and age, being in touch with technology goes beyond knowing current and emerging trends in technology, but understanding them and how they seek to benefit society. Join us in this year's ADAPT and dive deep into the world of Metaverse!
Upon registration, you will receive an email confirmation of your booking from Eventbrite.
For more information, visit our official website and social media to know more :
Website: ADAPT 2022
Facebook: ADAPT International Convention
Instagram: @adaptconvention