Description
Hi Entrepreneurs,
How much do you think it costs to start up an advertising company? SGD$1000, SGD$10,000, SGD$100,000 or SGD$500,000?
How much do you think a CEO of this advertising company can earn?
If there is a Company that can enable you to set up an advertising platform for just SGD$15 and earns the same amount of salary as the CEO of the advertising company, will you be interested?
If "Yes", you should attend our Business Introduction Session on:
Date: 14th April 2018, Saturday
Time: 2:00pm to 5:00pm
Venue: 10 Anson Road, International Plaza, Level 1, Coffee Bean Singapore 079903
(Tanjong Pagar MRT Station)
LIMITED FREE SEATS AVAILABLE! REGISTER NOW!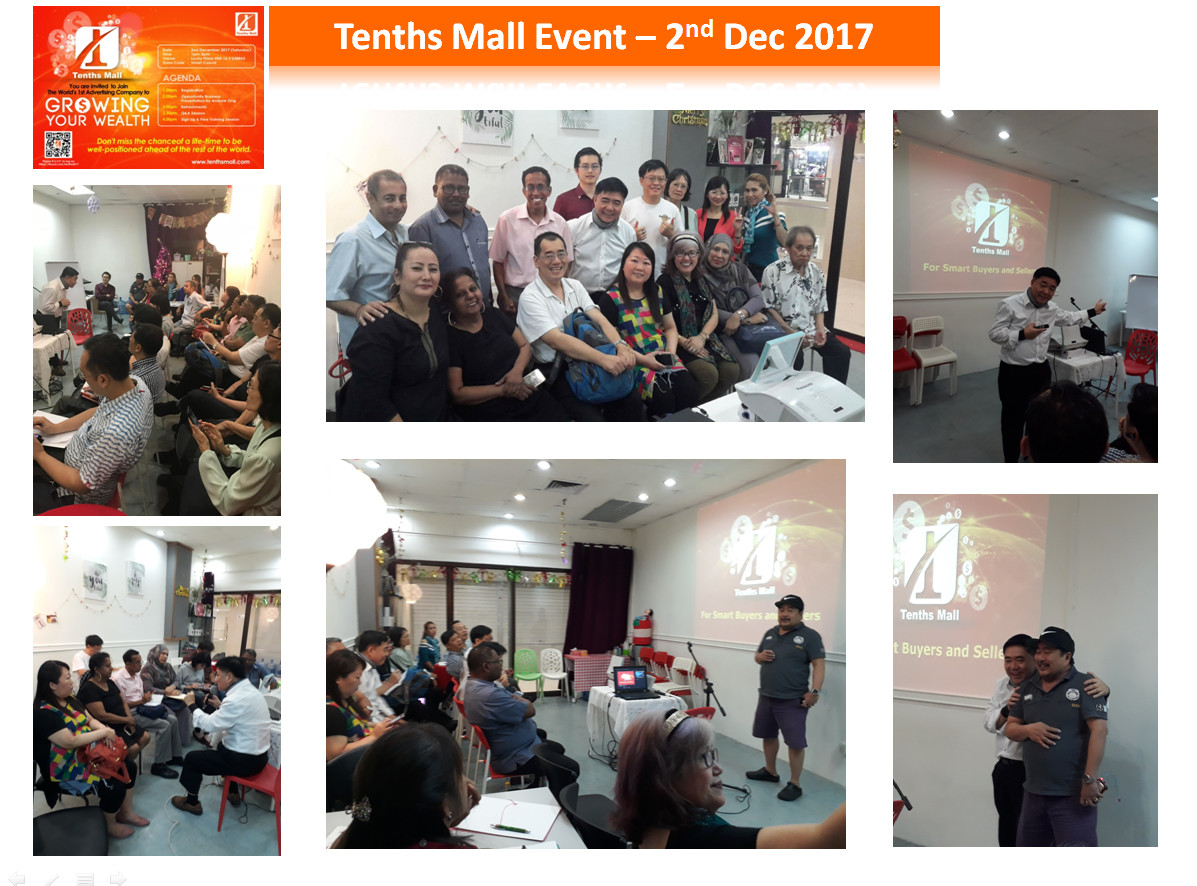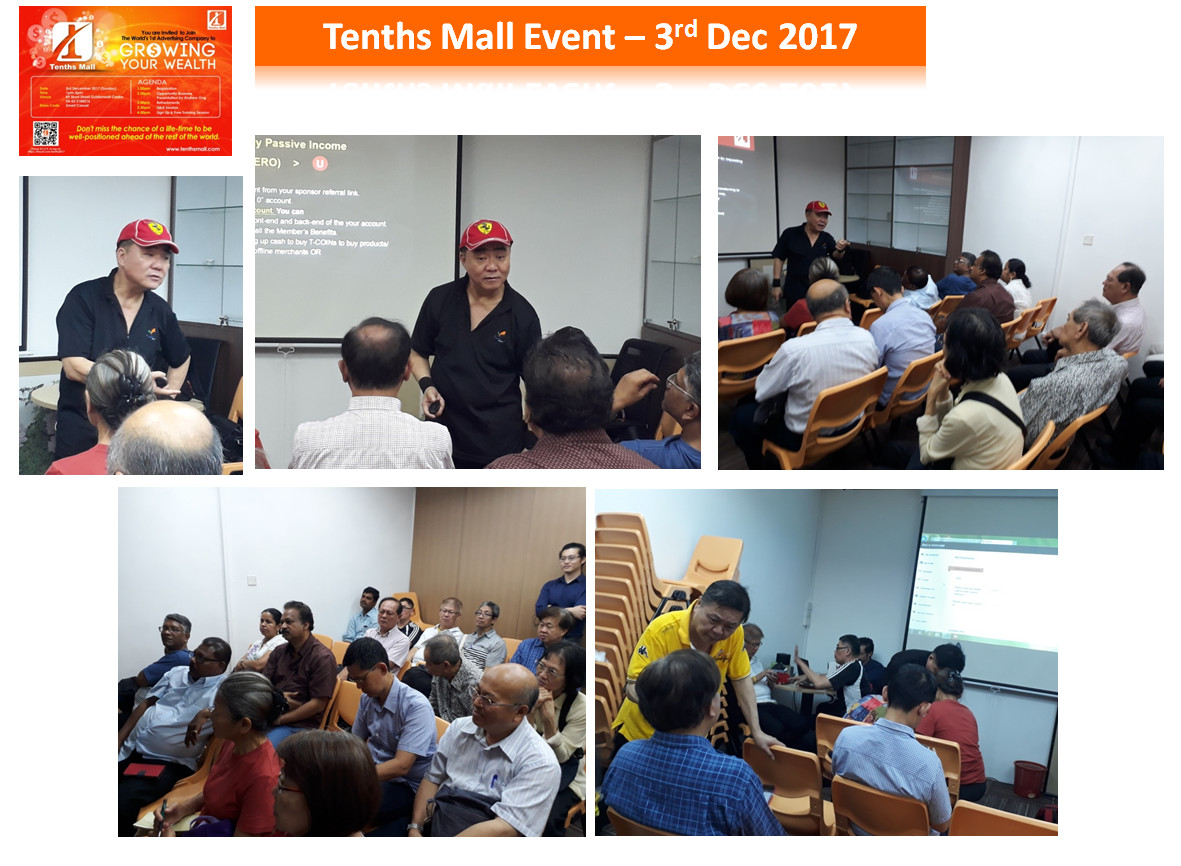 This may be the start of your big break! If you have your own products and services, take advantage of our fast growth.
Not only that the cost of advertising is low; the best thing is,
you get to earn $$$ by engaging with our advertising/e-commerce platform,

gain 24/7 global exposure for your products and services
What will you lose with just USD$10 investment?
---
From one of our members:
"I joined Tenths Mall in mid-October 2017. Today, 5 of my accounts had achieved 500% X 5 =2500% ROI in less than 3 months and this is just the beginning.
For those who have just joined, please be patient. It's a matter of time you'll see your fruits being harvested."
- Dellphina Teo
---
We have invited a great Asia famous book writer, mentor and also a motivational speaker for this amazing event to present you this new upcoming revolutionary platform that you had just answered Yes! to the questions above.
You are entitled to a FREE ticket to attend this event. We only have LIMITED seats and it is filling up fast now.
HURRY! Fill in the form by clicking the link below if you keen to attend this FREE talk