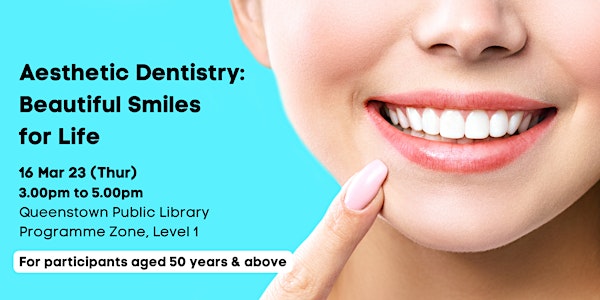 Aesthetic Dentistry: Beautiful Smiles for Life | Mind Your Body x TOYL
Does how my teeth look matter?
By GoLibrary | National Library Board, Singapore
When and where
Date and time
Thu, 16 Mar 2023 15:00 - 17:00 +08
Location
Queenstown Public Library - Level 1 Programme Zone 53 Margaret Drive Singapore, 149297 Singapore
About this event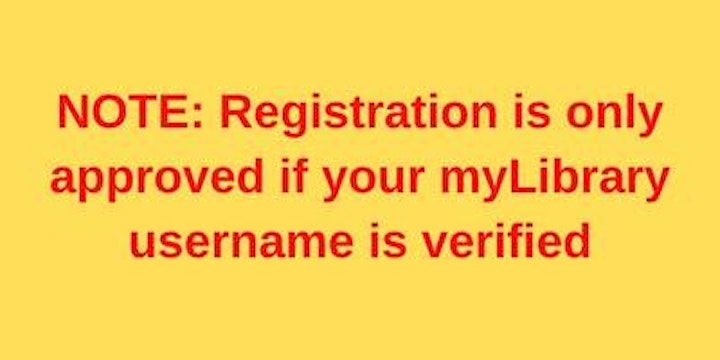 Important Notice
This programme/event is open to members of the National Library Board, Singapore. Please ensure you have your myLibrary username on hand before proceeding with the registration. If you do not have a myLibrary username, you can create one here: https://account.nlb.gov.sg/. 
About the Programme
A beautiful smile not only brightens up your face, but it can also boost your confidence and make you appear more approachable. 
Learn what makes a smile attractive and the various ways to achieve the desired smile. 
Find out more about: 
Types of fillings 
Gum disease
Crowns and bridges
Veneers
Types of braces treatments
Dental implants
Teeth whitening
Note: Interested participants may visit the mini booths to learn more about their dental health. Limited slots are available, on a first-come-first-served basis. 
Disclaimer: All content and advice shared during the programme are for informational purposes only. They are not intended to be a substitute for professional medical advice, diagnosis, or treatment. 
This programme is suitable for those aged 50 and above and is organised in collaboration with Dontia Alliance and T32 Dental Group.
About the Series
The Time Of Your Life (TOYL) programme series features informative talks, creative workshops, book clubs, and learning communities for those aged 50 and above. Seniors can expect to stay relevant with these programmes that cover a wide range of topics such as health, personal finance, technology, and the arts.
Unsure how to register for our programme? 
Refer to these guides for more information. 
Please note the following:
· All participants are required to register for a ticket. Each ticket admits 1 person only. Please present your ticket when you enter the library and the event venue.
· Arrive 10 mins before the session commences. Seats of late attendees may be given to those in the waitlist.
· NLB reserves the right to deny entry to participants who do not abide by the ground rules.
· Please note that photos and/or videos of this programme and its participants may be taken.
About the organiser
The National Library Board (NLB) manages a network of 28 libraries, the National Library and the National Archives of Singapore. NLB promotes reading, learning and information literacy by providing a trusted, accessible and globally-connected library and information service through the National Library and a comprehensive network of libraries.