AFCC 2017 FwL: Creating My Own Picture Book தலைப்பு: பிள்ளைகளே! பெற்றோர்களே! சேர்ந்து கதை புத்தகம் உருவாக்குங்கள்!

Saturday, 18 March 2017 from 10:30 to 11:30 (Singapore Standard Time Singapore Time)
Event Details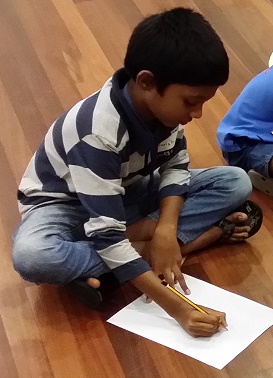 நான்கு  வயது  முதல்  ஒன்பது வயதை  அடைந்த  பிள்ளைகள், தங்களுடைய  சொந்த சிந்தனைகளை பயன்படுத்தி ஒரு கதை புத்தகத்தை உருவாக்குவார்கள். இந்த பயிலரங்கின் மூலம், பிள்ளைகள் கதைகளில்  இடம்பெறும் கதாபாத்திரங்கள், கதை புத்தகங்களின் பாகங்கள் மற்றும் வரைபடங்களை பற்றி கற்றுக்கொள்வார்கள். பெற்றோர்களும் இந்த பயிலரங்கில் சேர்ந்து அவர்களுக்கு உதவி செய்யலாம். 

Children, you can be a young writer-illustrator too! Come with your parents and learn about creating picture books, from the cover and title, to the illustrations and layout in this hands-on workshop.
For 4-9 years old. One parent can accompany two children.
This Tamil language session is part of the AFCC Fun with Languages programme.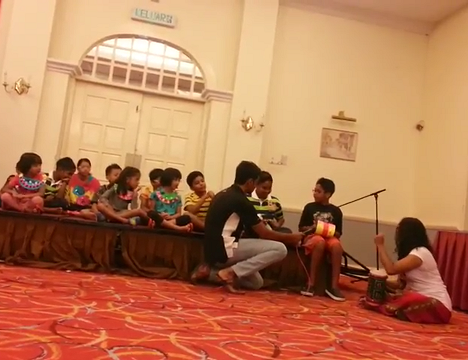 When & Where

Woodlands Regional Library
Everest Room, Level 4
900 South Woodlands Drive, Woodlands Civic Centre, #01-03
Singapore, 730900
Singapore

Saturday, 18 March 2017 from 10:30 to 11:30 (Singapore Standard Time Singapore Time)
Add to my calendar
Organiser
Singapore Book Council (SBC) is a charity founded in 1968. Its vision is to Build Our Imagine-nation by developing creativity, imagination and original thought through writing, reading, illustrating and storytelling. Its mission is to fulfil this vision through books and literary art events, workshops, and awards, because it all starts with a story.
AFCC 2017 FwL: Creating My Own Picture Book தலைப்பு: பிள்ளைகளே! பெற்றோர்களே! சேர்ந்து கதை புத்தகம் உருவாக்குங்கள்!