Description
There has been a rapid expansion in AI-based technologies in recent years, including its application in the healthcare space. In this event, we will feature innovators who are using AI-based technologies to improve clinical outcomes, as well as those well-versed in IP protection of such technologies. Join us for an evening of short talks and what will be an enlightening discussion on how entrepreneurs, technologists, clinicians and IP experts can come together to drive improvements in healthcare.
Program:
6.00pm - Registration
6.30pm - Introduction by BCS and SHIP
6.40pm - Introductions by panelists
7.00pm - Panel Discussion
7.40pm - Networking

Moderator:
Prof Philip Wong - Senior Consultant Cardiologist at National Heart Centre of Singapore, Deputy Director at National Heart Research Institute of Singapore, Founder of WEB Biotechnology Pte Ltd
Panelists:
Dr Ken Simpson - Principal at Davies Collison Cave Asia

Prof Dean Ho - Provost's Chair Professor at NUS, Director of the N.1 Institute for Health

Dr Aneesh Sathe - CEO and Co-founder of Qritive

Mr. Daryl Arnold - Founder of Ocean Protocol, Chairman of ConnectedLife
---
Speaker profile: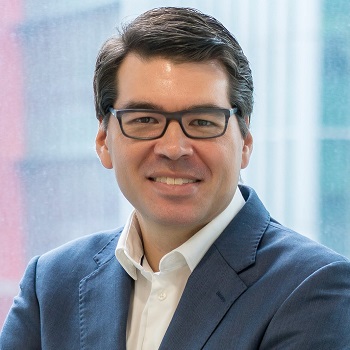 Ken Simpson (Principal at Davies Collison Cave Asia)
Ken assists innovative organisations to obtain patent protection and to develop IP strategy for information and communications technologies (ICT) across a range of industries including health care and finance. He is a registered patent attorney in Singapore and Australia and is a former Senior IP Counsel for Mastercard, where he managed the company's Asia/Pacific IP function.
Ken completed a PhD in Physics, followed by postdoctoral research in Bioinformatics at the Walter and Eliza Hall Institute (WEHI). At WEHI he collaborated with medical researchers on various projects relating to cancer and infectious diseases. His research included development of new statistical and computational methods for analysis of gene expression data.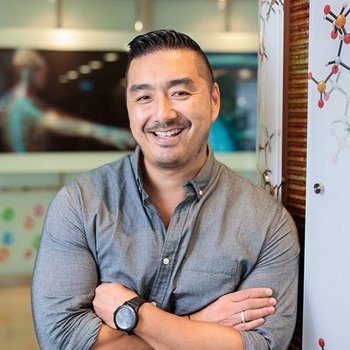 Dean Ho (Provost's Chair Professor at NUS, Director of the N.1 Institute for Health)
Prof. Dean Ho is Provost's Chair Professor, Director of N.1, and Head of the Department of Biomedical Engineering at the National University of Singapore. He was previously a Professor of Bioengineering and Oral Biology and Medicine at UCLA, and Associate Professor Biomedical Engineering and Mechanical Engineering at Northwestern University.
Using his CURATE.AI platform, Prof. Ho has led multiple pioneering clinical studies that have validated the promise of N-of-1 medicine, where only a patient's own data is used to personalise their treatment for the entire duration of care. Multiple CURATE.AI-based clinical studies are ongoing or cleared for start in the areas of solid cancer and blood cancer therapy, digital therapeutics/personalised learning, and post-organ transplant immunosuppression, among others.
Prof. Ho is an elected member of the US National Academy of Inventors (NAI). Election to the NAI is the highest professional honor for academic inventors. He is also a Fellow of the American Institute of Medical and Biological Engineering (AIMBE) and Society for Laboratory Automation and Screening, as well as a Fulbright Scholar. He is also a recipient of the NSF CAREER Award, Wallace H. Coulter Foundation Translational Research Award, and V Foundation for Cancer Research Scholar Award, among others. Prof. Ho was recently named to the Asia Tatler Gen.T List, which honours young leaders who are shaping the future of the region. Prof. Ho has appeared on the National Geographic Channel Program "Known Universe" to discuss his discoveries in drug delivery and imaging. His discoveries have been featured on CNN, The Economist, Forbes, Washington Post, NPR and other international news outlets. He has served as the President of the Board of Directors of the Society for Laboratory Automation and Screening (SLAS), a 26,000+ member global drug development organization comprised of senior executives from the pharmaceutical and medical device sectors, as well as academic thought leaders.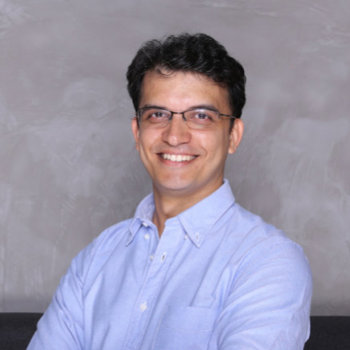 Aneesh Sathe (CEO and Co-founder of Qritive)
Aneesh is the CEO and Co-founder of Qritive, and has completed his PhD from the Mechanobiology Institute. With over a decade of experience in building advanced tools for cell and cancer biology, Aneesh now wants to revolutionize digital pathology with explainable AI.
Qritive was founded by Aneesh and his co-founder Kaveh with the aim to make cancer diagnosis, fast, accurate and affordable. With collaborations with Singapore's largest hospitals, NUH and SGH, Qritive is building AI solutions that offer help to the important decision makers in cancer diagnosis, the pathologists. Qritive's unique team consists of experts in cancer biology and machine learning, which enables them to translate clinical problems into computer science problems. The Qritive team believes that AI in healthcare can be made useful only by combining the knowledge of biology and machine learning in a user-friendly way.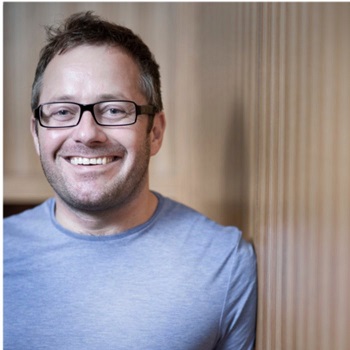 Daryl Arnold (Founder of Ocean Protocol, Chairman of ConnectedLife)
Daryl Arnold is an entrepreneur experienced in data, marketing, technology and sustainability. He is passionate about building businesses from the ground-up and has achieved hundred million dollars plus of sales from Asia, Europe and America. Following successful exits in the digital space, Daryl now focuses on Smart Cities, Civic Innovation, Open Data, Internet of Things, Health Diagnostics and Active Ageing. His startups in the last 6 years include: Newton Circus (Invention & Investment for Good), Ocean Protocol (Decentralized Data Exchange Protocol to unlock Data for AI), DEX (Open Source Software & Services for the Data Economy), ConnectedLife (IoT enabled Smart Living & Digital Health Diagnostics), Padang & Co (Open & Corporate Innovation, Start-up Match Making), Next Billion (Last Mile Data Driven Insights in high growth Emerging Markets), DCI (Digital Commerce Intelligence), LEVEL3 (Innovation & Co-working with Unilever) and CATALYST (Innovation & Co-working for Med & Health Tech Startups). Daryl has lived and worked in the major world cities including Beijing, London, New York, Shanghai and Tokyo, and is now based in Singapore since 2010. Outside of business, Daryl is happily married with three children, and is a keen snowboarder and competitive squash player.
Moderator Profile: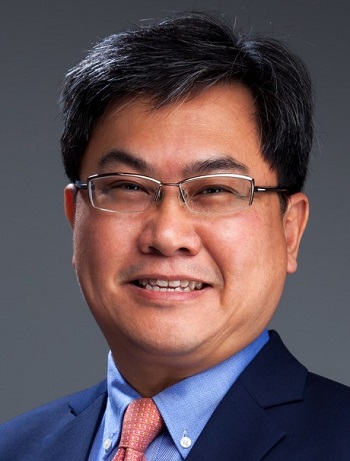 Philip Wong (Senior Consultant Cardiologist at National Heart Centre of Singapore, Deputy Director at National Heart Research Institute of Singapore, Founder of WEB Biotechnology Pte Ltd)
Philip Wong is Senior Consultant Cardiologist at the National Heart Center Singapore and an interventional cardiologist by training. He continues active clinical practice and has seen greater than 20,000 outpatients visits in his career as a physician. Dr Wong is a keen clinician innovator and has interest in Medical Devices, Digital and Health Technologies. He is Deputy Director, National Heart Research Institute Singapore and adjunct Professor, NTU, where he teaches development of medical devices. He has published greater than 70 peer reviewed publications and is Associate professor, Duke-NUS Graduate Medical School. He continuous to enjoy sharing clinical experience, innovation and research ideas with medical students. Dr Wong founded WEB Biotechnology Pte Ltd in 2009, and is the Inventor of the Spyder ECG, a cloud-based continuous ECG monitoring device. This device has received Medical CE and HSA certification and is currently available in many countries globally. Dr Wong believes that Digital Health and its various iterations with the use of Artificial Intelligence, will be the technology cornerstone on how we practice affordable and efficient health care in the future. He actively promotes digital health, its interactions and innovations in the healthcare domain, with fellow innovators and industry.
---
Seats are limited. Please don't miss the opportunity to join the enlightening discussion!
Co-organized by: Biotech Connection Singapore and SingHealth Office of Intellectual Property