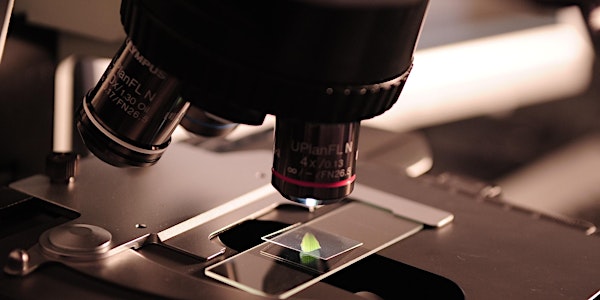 AI to Fight and Manage COVID-19
AI to Fight and Manage COVID-19
About this event
Join this online event to hear the practitioners view on how AI is being used to manage and fight COVID-19.
About this Event
We are experiencing a unique approach in combating COVID-19 through the use of AI. An AI company warned us of the threat even several days before any public warnings were made and was able to correctly predict how the virus would spread.
We were able to count on more monitoring, thanks to AI solutions specifically created to target the virus.
Researchers are working to develop an AI platform that could help policymakers calibrate virus response.
In China, we had drones working in various manners, from delivering food and medical supplies to monitoring the lockdown of the community. Robots were used to treat patients and disinfect surfaces. Most impressively, let's not forget, China was able to build two hospitals in just over a week.
Join this online event to hear the practitioners' view on the latest research developments unlocking new potential for AI and to learn about the exciting initiatives where this potential is being realised to combat COVID-19. We will also cover the significant legal and ethical challenges to consider when deploying such technologies.
Date: 16 April 2020 (Thursday)
Time: 5.00pm – 6.30pm
Speakers:
Dr. Evan Shellshear, Head of Analytics, Biarri
Andrea Melegari, Senior Executive Vice President, Expert System
Philippa Penfold, CEO and Co-Founder, People Collider
Moderator: Kelly Forbes, Co-Founder, AI Asia Pacific Institute
Speakers' Profiles:
Dr. Evan Shellshear, Head of Analytics, Biarri
Evan has been an entrepreneur for more than a decade and is the author of the best-selling book titled, Innovation Tools. He has a passion for innovation and not just from a managerial perspective but also from a doing perspective. Evan has a PhD in Game Theory and is currently the Head of Analytics at Biarri, a world leading consulting company building SaaS apps powered by advanced analytics.
Andrea Melegari, Senior Executive Vice President, Expert System
As Senior Executive Vice President, Defense, Intelligence & Security, Andrea guides the development of complex projects using semantic technology to support the Intelligence process. After joining Expert System in 2000, Andrea founded and led the company's Intelligence Division for 12 years, and in 2014, he helped guide the company's joint venture with Elettronica that led to the creation of CY4Gate, a global organization focused on Cyber Electronic Warfare and Intelligence, where he currently serves as Chief Marketing & Innovation Officer. He also serves on the Board of Directors at Expert System, CY4Gate and Expert System USA. Previously, he was an IT consultant and instructor at the Modena Military Academy (Italy) for more than 10 years. He also founded the web agency Expertweb, which was acquired by Banzai. Andrea holds a degree in Computer Science from the University of Modena.
Philippa Penfold, CEO and Co-Founder, People Collider
Philippa (known as Pip) is the CEO and Co-Founder of People Collider, a company focused on improving HR's ability to create a more human workplace through technology. She is also the Lead Researcher for The State of HR & Tech in APAC survey, which depicts the use, adoption and understanding of technology by HR professionals in the APAC region. During her 20-year corporate HR career Pip managed many technology implementations. Today she supports HR functions and companies with their digital transformation and helps HR map their talent challenges and design their target technology landscape. Pip also provides specialist support and expertise to early stage HR technology companies as an Advisor. Pip holds an EMBA, a Master of Science in HRM and a postgrad diploma in Strategy and Innovation from Oxford University, as well as multiple global HR certifications.