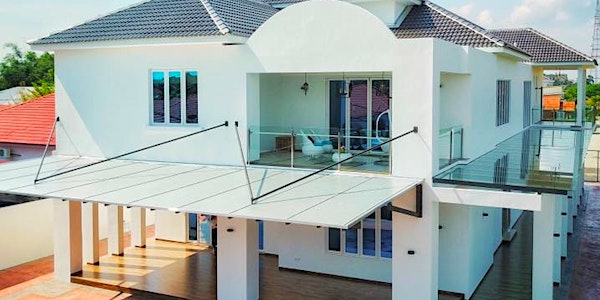 Ajahn Brahmali 2018 Year End 25-30 Dec Retreat (Muar, Malaysia)
Date and time
Tue, 25 Dec 2018 16:00 - 16:00 +08
Location
Villa in Muar Muar, Johor Malaysia
Description
A Meditation & Sutta Retreat to relax and recharge in the slow pace town of Muar in Malaysia . . .
A retreat with a difference in a big villa with a main hall seating capacity of 60 people.
Accommodation is available in the main villa and nearby villas. Please bring your own meditation cushion should you need one to sit on, chairs will be provided.

There is Wifi in the villas and all rooms are air-conditioned. Most rooms have attached bathrooms, some will share a bathroom with one other room. Retreat package is $450 per person and above. To see all options, click https://ajahnbrahmali2018.eventbrite.sg

CHECK IN on 25 Dec: 3pm | CHECK OUT on 30 Dec: 12pm. You can opt for extra night to check in on 24 December 2018 (subject to limited rooms)
SILENT Retreatants will be housed in a villa comprising of all who wish to observe silence.

RETREAT LEADER: Ajahn Brahmali is very skilful in leading retreats, offering teachings that are based on wisdom, kindness and compassion. He is Ajahn Brahm's chief disciple and is the deputy abbot at Bodhinyana Monastery in Australia.

TRANSPORT & PARKING
Parking is free at the villa if you are driving.
Vans for 8 persons will leave from Ren Ci Hospital Lobby at 71 Irrawaddy Road on 24 Dec at 2pm and 25 Dec at 9am - $35 per person. There will also be van-pool leaving from Muar to Singapore at 12:30pm on 30 Dec.
Exact Address of villa will be provided to you individually after room assignment is made in October 2018.


PROGRAM (subject to adjustments)
25 Dec
3pm onwards Check in
7pm Dinner
8pm Evening Session
26 - 29 Dec
6:30am Morning Meditation (in respective villa)
7:30am Breakfast
8:30am Meditation
9am Dhamma Talk
11am Meditation/Stretching
12pm Lunch
1pm Self Practice
5pm Tea Break (Dark Chocolate & Cheese for 8 Preceptors, Other snacks for 5 Preceptors)
5pm Sutta Class
6pm Q&A

30 Dec
6:30am Morning Meditation (in respective villa)
7:30am Breakfast
8:30am Meditation
9am Dhamma Talk
11pm Lunch & Checkout

MEALS
Breakfast, lunch and tea break will be provided, offering vegetarian and non-vegetarian options. The meals will NOT be free of garlic, onion, eggs and milk products.
ENQUIRIES
Please email to bodhinyana@outlook.com.
FACEBOOK
https://www.facebook.com/BodhinyanaSingapore/
CANCELLATION & REFUND POLICY
There will be NO refunds but you may transfer your registration to your friend. Exceptions are made only in the event of death of a family member or citical personal illness, supported by hospital documentation. Otherwise, please treat the payment as a donation.
Bodhinyana Ltd is a non-profit organisation run by unpaid volunteers. All income are applied to support cost of running the retreat, transportation and accomodation of retreat leader, honorariums, professional fees for accounting, audit, banking, corporate secretarial fees, annual returns and tax filing.
NOTE: The organiser reserves the right to refund should there be insufficient rooms
ENQUIRIES
Please email to bodhinyana@outlook.com. There is no phone line for enquiries.
FACEBOOK
https://www.facebook.com/BodhinyanaSingapore/
Wishing ALL a Lovely Retreat!
About the organiser
Bodhinyana Ltd is a Singapore registered non-profit organisation managed by volunteers, under the patronage of Ajahn Brahm (ACRA Registration No: 20150367W)
All surplus are applied to support programs that promote wisdom, compassion and kindness.