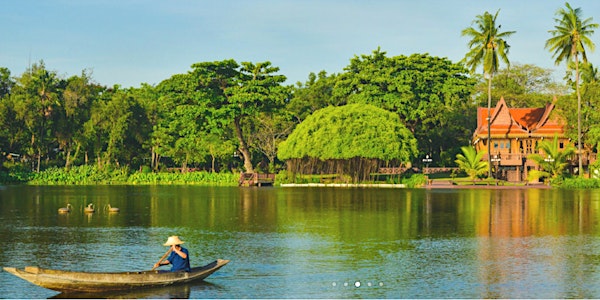 Ajahn Brahmali's Sutta & Meditation Year-End Retreat, 25-31 Dec 2019 (Thailand - near Bangkok)
Date and time
Wed, 25 Dec 2019 20:00 - Tue, 31 Dec 2019 11:00 +07
Location
Suan Sampran Km 32 Pet Kasem Road, Sampran 73110 Thailand (one hour from Bangkok), Nakorn Pathom Thailand
Description
A 7-Day Sutta & Meditation Retreat to relax and recharge in the rustic resort of Suan Sampran
Limited 4-Day Retreat option is also available: 25-28 Dec or 28-31 Dec 2019

Located on a 35-acre plot by the Tachine river, Suan Sampran is ideal for a relaxing getaway from the city. This is a family-run eco cultural destination since 1962 in Nakornpathom just an hour from Bangkok. True to their traditional Thai ways through 3 generations of family management, visitors will experience authentic Thai hospitality, sample traditional Thai cuisine with organic ingredients from their farm, relax in their Patom Organic Spa and enjoy cultural workshops. http://sampranriverside.com/
Slow down the pace of life and enjoy being in touch with yourself and nature . . .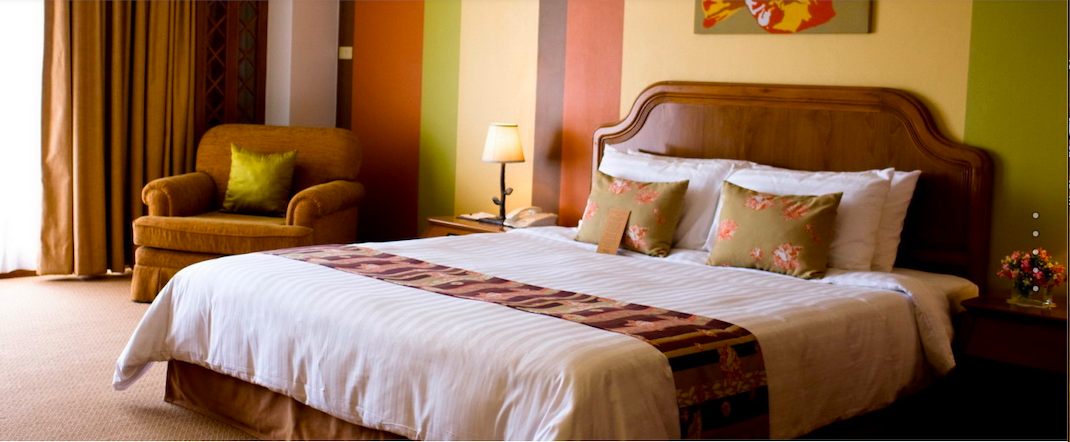 RETREAT LEADER: Ajahn Brahmali is very skilful in leading retreats, offering teachings that are based on wisdom, kindness and compassion. He is Ajahn Brahm's chief disciple and is the deputy abbot at Bodhinyana Monastery in Australia.
CHECK IN on 25 Dec: 2pm | CHECK OUT on 31 Dec: 12pm. You can opt for extra night to check in on 24 Dec and on 31 Dec 2019 (subject to availability)
AIRPORT-HOTEL TRANSPORT option is available : Suvarnabhumi airport to Suan Sampran: $35 per person each way by van (1pm and 4pm from Suvarnabhumi). Transport back to the airport can be arranged later at the hotel itself.
You may book for a limousine car directly with the hotel for 2,500 Baht each way: Tel: +66 34 322 588-93 or
E-mail : hotel@suansampran.com
PROGRAM (subject to adjustments)
25 Dec
2pm onwards Check in
8pm Evening Session
26 - 30 Dec
6:30am Morning Meditation
7:30am Breakfast
9am Dhamma Talk
11am Meditation/Stretching
12pm Lunch Break (lunch is not included)
2pm - 4pm Self Practice - Walking and Sitting Meditation
4pm - 5pm Sutta Class
7pm - 8pm Q&A
31 Dec
6:30am Morning Meditation
7:30am Breakfast
9am Dhamma Talk
12pm Checkout
EARLY ARRIVAL or EXTENSION of stay is available.
MEALS Breakfast is included. Lunch is to be pre-booked at 500 Baht per day per person
ENQUIRIES Please email to bodhinyana@outlook.com
FACEBOOK https://www.facebook.com/BodhinyanaSingapore/
CANCELLATION & REFUND POLICY
There will be NO refunds but you may transfer your registration to your friend. Exceptions are made only in the event of critical illness or death of a family member, supported by hospital documentation. Otherwise, kindly treat the payment as a donation.
Bodhinyana Ltd is a non-profit organisation run by unpaid volunteers. All income are applied to support cost of running the retreat, transportation and accomodation of the retreat leader, honorariums, professional fees for accounting, audit, banking, corporate secretarial fees, annual returns and tax filing.
NOTE: The organiser reserves the right to refund should there be insufficient rooms
Wishing ALL a Lovely Retreat!
About the organiser
Bodhinyana Ltd is a Singapore registered non-profit organisation managed by volunteers, under the patronage of Ajahn Brahm (ACRA Registration No: 20150367W)
All surplus are applied to support programs that promote wisdom, compassion and kindness.