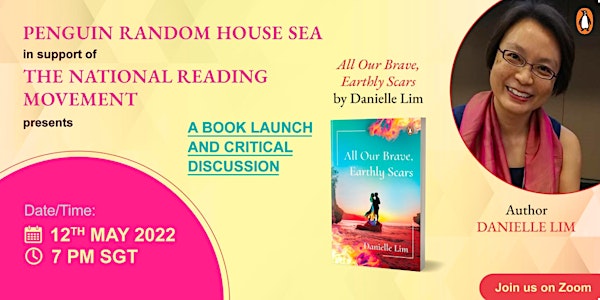 All Our Brave, Earthly Scars by Danielle Lim – Book Launch and Discussion
Join us for this book launch of Danielle Lim's latest novel All Our Brave, Earthly Scars!
About this event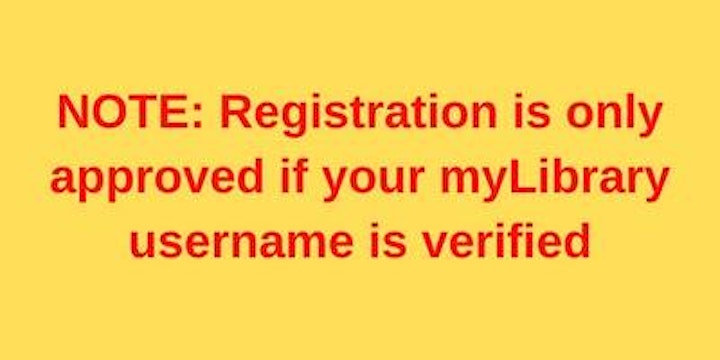 Important Notice
This programme/event is open to members of the National Library Board, Singapore. Please ensure you have your myLibrary username on hand before proceeding with the registration. If you do not have a myLibrary username, you can create one here: https://account.nlb.gov.sg/.
About the Programme:
Award-winning author Danielle Lim releases her latest novel, published by Penguin Random House SEA, in an online programme held in collaboration with National Library Board's (NLB) National Reading Movement (NRM). Titled All Our Brave, Earthly Scars, this is Lim's third novel and slated to be one of the most captivating literary fictions of the year. The author will talk about her experience writing this book, the ideas and inspiration behind the story and weaving in multiple themes such as romance, medical humanities, and the five elements to build the narrative. She will be in conversation with PRH SEA's Publisher, Nora Nazerene Abu Bakar.
About the Book
The winner of Singapore Book Awards 2021, Danielle Lim, comes out with her latest novel that travels through time- from Singapore's worst fire incident in 1961 to the Bali Bombing in 2002. One of the rare stories takes place in both Singapore and Indonesia, two key regions of Southeast Asia. A personal, nuanced love story is set against broad brushstrokes of some key historical events in both countries. The motif of the five elements adds richness and depth to the story, bringing us back to nature – an urgent reminder of the need for balance.
About the Speakers
Danielle Lim is an award-winning author of three books. Her short story collection, And Softly Go the Crossings, won the Book of the Year as well as the Best Literary Work in the Singapore Book Awards 2021. Her novel, Trafalgar Sunrise, was shortlisted for Best Literary Work in the Singapore Book Awards 2019. Her memoir, The Sound of SCH: A Mental Breakdown, a Life Journey, won the Singapore Literature Prize 2016 (non-fiction), and has been translated to Chinese and Tamil, published in Taiwan and India. Danielle is an alumna of the University of Oxford and resides in Singapore, where she is a lecturer.
Nora Nazerene Abu Bakar has over twelve years of experience in the publishing industry. She joined Penguin Random House SEA when it was established in 2018. As Publisher, she oversees the editorial direction and shapes the list which comprises English-language adult and children's fiction and non-fiction formats. Nora started her publishing career with Pearson and subsequently spent eleven years in Marshall Cavendish where she was responsible for growing the profitability of key lists. She is based in Singapore.
Online Programme/Event Administrative Information
·       This programme is conducted entirely online. You may access Zoom via the app or using a web browser
·       Please ensure that you enter a valid email address as you will receive an email with the link to the online programme/event near the day of the programme/event
·       The link of the programme should not be shared with others
·       Do ensure you have a strong internet connection. Using your mobile data is not recommended
The National Library Board, Singapore (NLB) reserves the right in its absolute discretion to disqualify or refuse admission to any registrant without any reason and notice