All Things Confinement 2019
Description
SmartParents proudly presents the 5th edition of All Things Confinement on 4th May 2019 and welcomes all soon-to-be parents to join us for an afternoon of education and interactive activities!
Mummies will receive tips from Thomson Medical experts on how to guide you through on being a first time parent during the seminar. From making your delivery decisions to breastfeeding and traditional confinement practices, this seminar provides you with everything you need to know! You will also get to enjoy complimentary confinement food tasting during the seminar.
Prepare and navigate your pregnancy journey with the necessary parenting skills and knowledge! Participants will receive a goodie bag worth more than $200!
Register with your partner for All Things Confinement for an afternoon of engaging activities and knowledge now!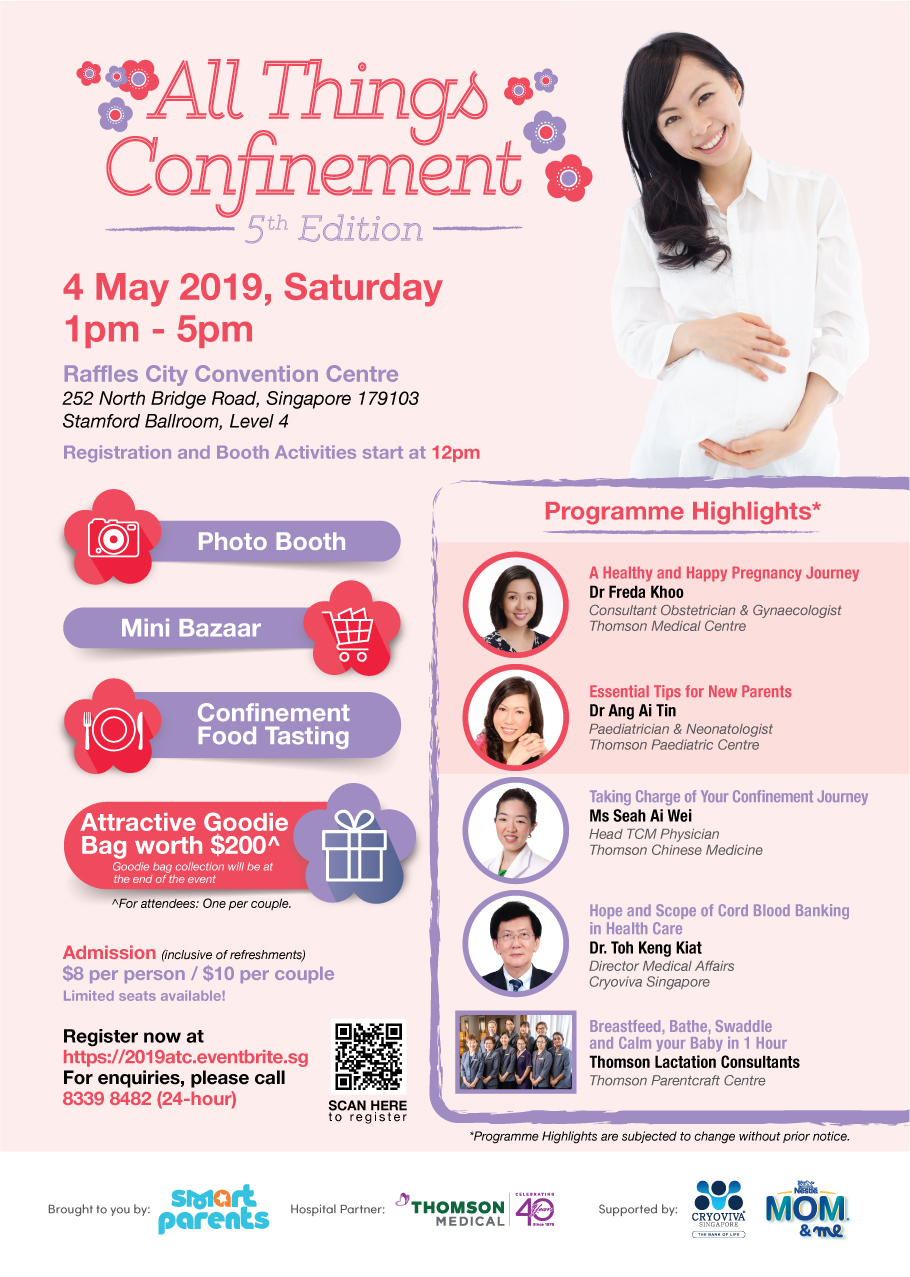 FAQs

1. Can my elder child come along? And do I have to purchase a ticket for him/her?
Yes, we are a family friendly event and no additional tickets required for children under the age of 12.

2. Can I get a refund? I need to be somewhere else at the last minute and won't be able to attend.
Sincere apologies, but we won't be able to issue any refunds for this event.

3. Can I still get a goodie bag if I arrive late, as I can only attend the seminar later due to xxxx....
Sure. You may still get the goodie bag at the end of the event, as long as you have checked-in at the registration counter prior to the tea break session.