Sales Have Ended
Ticket sales have ended
Thank you and we will be looking forward to seeing you in our training session
Sales Have Ended
Ticket sales have ended
Thank you and we will be looking forward to seeing you in our training session
Anti-Money Laundering ("AML") & Countering the Financing of Terrorism ("CFT") Training for Asset / Fund Managers
About this event
The Monetary Authority of Singapore ("MAS") encourages all Asset / Fund Managers to attend at least one refresher training on topics of AML / CFT.
A training certificate of 2 hours for CPD will be given on passing the Assessment with the pass rate being 80%. The training to be conducted via Webinar - the dial-in details and the link to the Assessment will be sent nearer the date. It will cover the rules & regulations including latest developments and best practices using real life examples.
Course Objective:
On completing this course, learners would be able to:
• Define money laundering and terrorism financing, recognise key stages and common techniques used by money launderers
• Understand purposes and methods of money laundering and terrorism financing activities
• Understand money laundering / terrorism financing risks faced by companies
• Understand minimum MAS requirements for regulated companies pertaining to AML/CFT
• General understanding of conducting due diligence checks , AML screenings and risk assessments for customers
• Understand suspicious transactions reporting requirements
Who should attend :
All officers and employees of licensed, regulated fund management companies in Singapore such as:
• Board of directors and senior management
• Compliance officers and managers
• Personnel involved in customer onboarding, investor relations and customer facing including client services management teams
• All other employees
Course Outline
In general the course will cover the following topics:
• What is Money Laundering
• Money Laundering Process and Techniques
• Singapore Laws and International Standards
• Stages of Money Laundering
• Understanding AML/CFT risks in organisations
• Who is responsible for AML/CFT
• Key overview of regulatory provisions including offences and penalties
• Enterprise-wide Risk Assessment
• Customer Due Diligence
• On-going monitoring ("OGM")
• Suspicious Transactions Monitoring and Reporting
• Record-Keeping
• Training
Please drop us an email at info@argusglobal.co for any queries/clarifications
WHO IS ARGUS GLOBAL
Argus Global is a regulatory compliance consulting firm and almost all of our clients are either regulated by Monetary Authority of Singapore ("MAS") or are desirous to be regulated by them. We take care of the entire life-cycle of regulated entities :
Setup the appropriate corporate structure in Singapore and take care of the corporate statutory compliance
Assist in Registration / Licensing Application with MAS
Help Build/Amend/Review Compliance Policy and procedures as befitting the regulated status of the entity
Take care of ongoing compliance for regulated entity from a MAS perspective. This empowers you to concentrate on your core business while we take care of compliance for you
Conduct Internal Audits specifically tailored from a compliance perspective
Conduct Compliance Training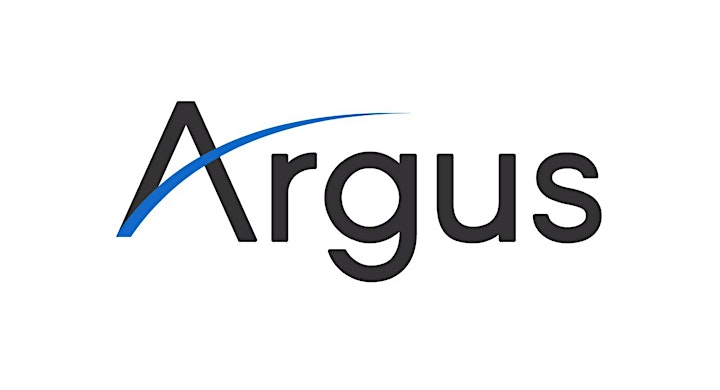 Please note that photographs and/or video will be taken at the event. By taking part in this event you grant the event organisers full rights to use the images resulting from the photography/video filming, and any reproductions or adaptations of the images for publicity or other purposes to help achieve the company objectives. This might include (but is not limited to), the right to use them in their printed and online publicity, social media, press releases and any other purposes. If you do not wish to be photographed please inform an event organiser
Date and time
Location
Refund policy
Organiser of AML / CFT Training 2020- Fund Managers - Singapore
Argus specializes in regulatory compliance and provides objective insights, subject expertise and a simple approach to all your compliance-related needs. Our diversified client base spans start-ups to mature businesses. We partner with our clients to serve all their compliance needs from the initial phase of obtaining licenses from MAS, to building compliance manual, ongoing support, training, audit, risk management and governance.