Description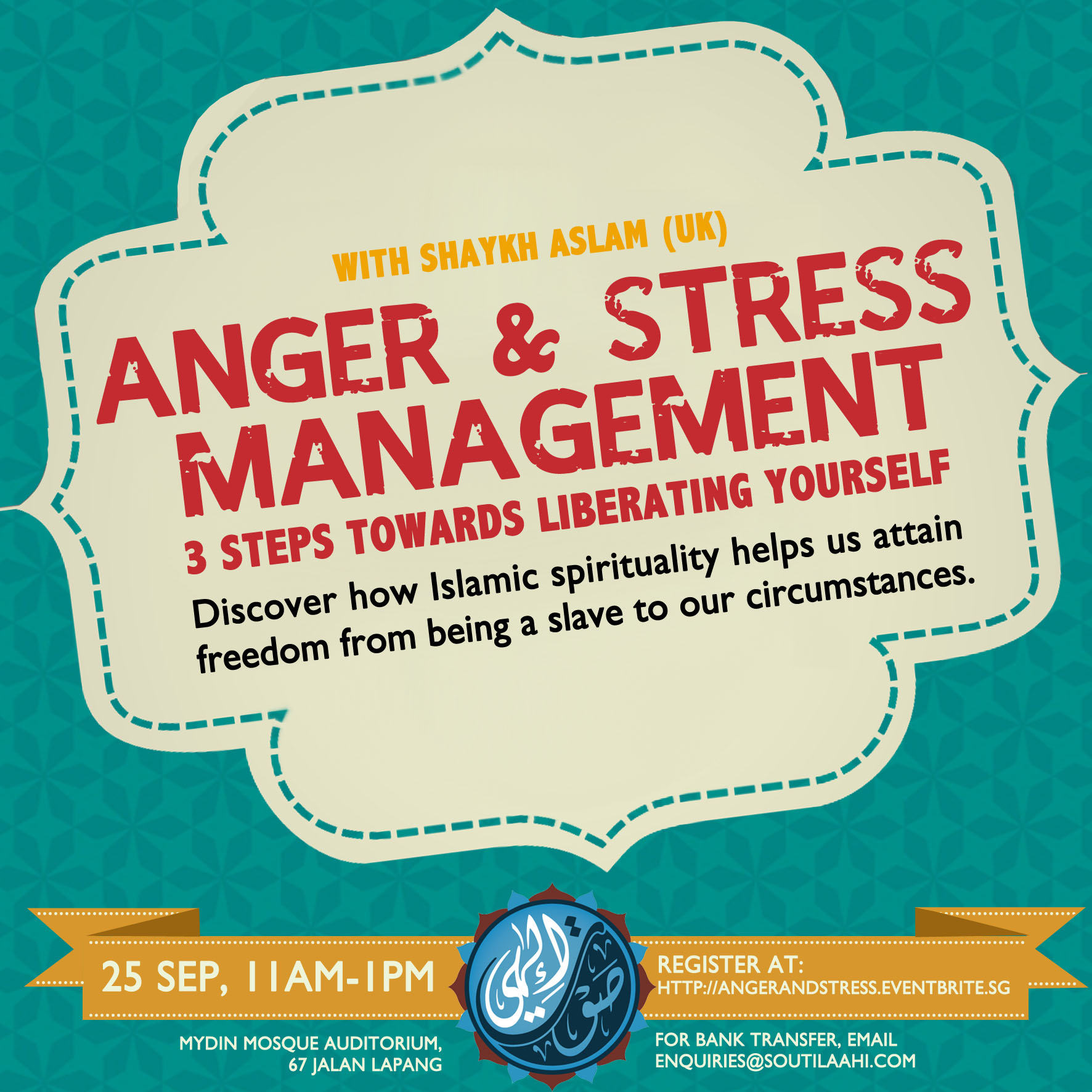 Anger and stress represent common daily and life stressors that are inevitable in modern-day lifestyles. Having knowledge of the root causes and severe effects of excessive anger and stress, and of the vitality of Islamic spirituality in managing them, liberates the individual from overwhelming negativity in his life.
Families, marriages, and lives are breaking down because of excessive anger and stress that manifest themselves in physical, mental and emotional violence, as well as loneliness and social isolation. Learning to combat, control and manage anger and stress would empower people to take charge of their lives by rooting themselves in Islamic spirituality as a remedy towards liberating the soul.
Rage and immense pressure often weigh heavily on our shoulders, driving us to the brink of exhaustion and sanity. Unchecked and untreated, they tyrannize our lives, recklessly destroy our personal relationships, and leave us feeling like an empty shell of who we once were.
In truth, excessive anger and stress both occupy a vacuum in our spiritual hearts that stems from our attachments to this world. As we cling to the past and worry excessively about the future, we fan the flames of anger and stress within ourselves.
Perhaps, the key towards being free from excessive anger and stress lies in understanding the true meaning of freedom. Sayyidina Ali ibn Abi Talib radiAllahuanhu once said, "A free man remains free even when stricken by harm, and a slave remains a slave even when circumstances help him." The free man is he whose inner state and condition is free from dependence on his circumstance. Ultimately, the secret to liberating ourselves from excessive anger and stress lies in the realization of true slavehood towards Allah.