Protecting your IP & Brand is essential for your survival, protecting consumers from often dangerous imitations is your responsibility.
About this event
In this webinar join R3i Ventures Venture Partner Peter Hlavnicka to explore:
1. How your company can protect itself from the risk of IP leakage & theft, and other threats;
2. What can you do after you have a problem with leakage of confidential information and trade secrets;
3. How you can reduce the risk of counterfeiting that is not only detrimental to your brand reputation and financials but can often be dangerous to the consumer.
Take back to the office, the common best practices that if implemented early, can help you to not only survive but also thrive in a reputation-based "intangibles" economy
We will spend 15 - 20 min on intro and have ask me anything session afterwards.
https://zoom.us/s/94912004882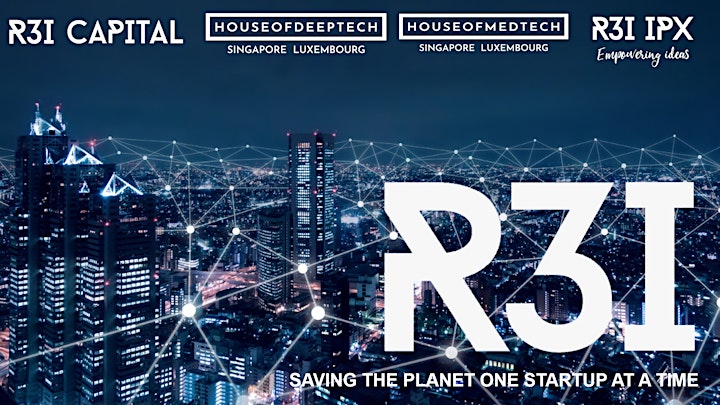 R3i is a venture firm funding disruptive scientific and technological research that is built by cognitively diverse teams' who are purpose-led to solving the world's most pressing climate resilience challenges.
We are a digital foundry of founders, doctors, research scientists, responsible investors, mentors, business founders, executives, and advisors, curated under the House of MedTech and House of DeepTech to identify disruptive technologies that can be venture built for scale, co-ventured, or spun off.
Leveraging the Smart City leadership of Singapore in Asia, and Luxembourg in Europe, R3i takes an active, hands-on approach that leverages our commercialization and domain expertise to curate, design, and nurture in Asia, scale into Europe, and exit cross border via Silicon Valley.
We seek early stage deeptech / medtech companies built by cognitively diverse teams, with the potential to go global and to take advantage of the unique advantages of Singapore and the European Union's deep tech funding initiatives and the accelerated exit pathways available on Silicon Valley's B+.