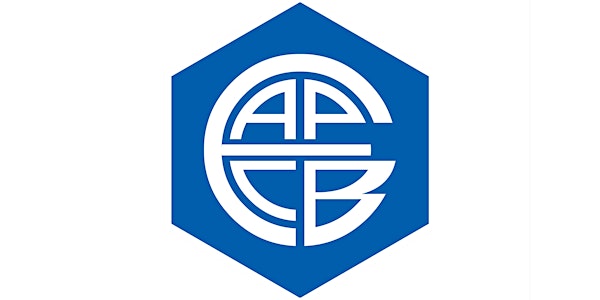 APFCB Masterclass - eGFR
Learn how to provide useful comments to aid clinical interpretation of laboratory results. Topic: Renal function/ eGFR
About this event
In this webinar series on Interpretative Commenting, chemical pathology experts will discuss how to interpret laboratory test results, and add useful comments to the lab report, using only the minimal information available to the clinical laboratory.
Due to the difficulties of measuring glomerular filtration rate, estimated glomerular filtration rate (eGFR) is a mainstay of renal assessment. Although creatinine-based eGFR is often used, controversy exists over the best creatinine-based equation, and whether other biomarkers may have better clinical performance. A/Prof. Graham Jones will discuss methods of eGFR assessment, and clinical interpretation of results.
Certificate of Attendance will be available to all participants who complete the post-webinar feedback form.
Note that Safari browser is not supported for this event. On the day of the webinar, if you are using an iPhone or Apple computer, please use a different browser such as Firefox or Chrome, or download the Microsoft Teams App. Much apologies for the inconvenience.
About the Speaker:
Graham Jones, MBBS, BSc(med), DPhil, FRCPA, FAACB, is Consultant Chemical Pathologist at St. Vincent's Hospital Sydney, and Conjoint Associate Professor at the University of New South Wales, Sydney, Australia.
A/Prof. Jones obtained his MBBS and BSc(med) from Sydney University, DPhil from Oxford University, and Fellowships from the Royal College of Pathologists of Australasia and Australasian Association of Clinical Biochemists. He has been a staff specialist in Chemical Pathology at St Vincent's hospital since 1997. A/Prof. Jones is active in the RCPA and AACB, serving as examiner for both organisations, and chair or co-chair of committees on eGFR, urine albumin, common reference intervals and the RCPA Quality Assurance program. Special interests include laboratory testing for cardiac disease, renal disease and diabetes, as well as the quality of laboratory results and uniform results reporting.
For videos of past Masterclasses, please visit the APFCB youtube channel! https://www.youtube.com/channel/UCoiicTsnVX-COjklgZHQ54Q/videos