Apocalypse Now?: The Rise of Climate Fiction | Worth the Hype?
Does climate writing have more to offer beyond despair?
About this event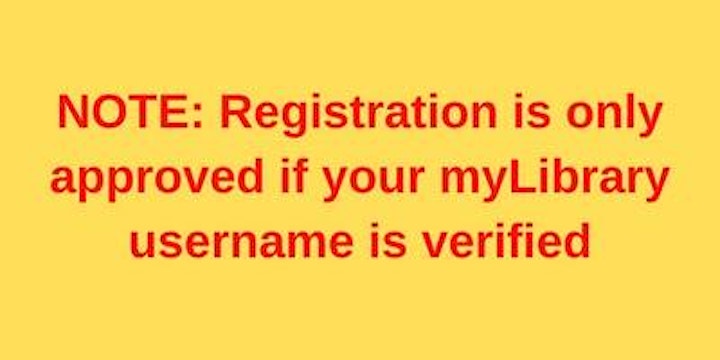 Important Notice
This programme/event is open to members of the National Library Board, Singapore. Please ensure you have your myLibrary username on hand before proceeding with the registration. If you do not have a myLibrary username, you can create one here: https://account.nlb.gov.sg/.
About the Programme:
How does contemporary fiction and creative non-fiction grapple with climate change? Should it spark pity and terror in an age of eco-anxiety? Or should these books offer meaningful hope and uplift the reader? Tune in to hear Melissa De Silva and Esther Vincent speak about their experiences as readers and writers of climate writing. What can Singaporean climate writing bring to the table?
"Curious about the titles that will be discussed? Borrow these bestselling works here from NLB's online collection!"
About the Speakers:
Natalie Sutanto (she/they) likes to read mainly nonfiction books on society, queerness and the climate. An avid reader with a penchant for rambling on a tangent, Natalie hopes to encourage her audience to think more critically about everyday issues one book recommendation at a time. If not found mid-existential meltdown, she is likely making bookish content over at @anattynook (IG/YT/Tiktok).
Melissa De Silva is the award-winning author of the cross-genre memoir 'Others' is Not a Race (Math Paper Press, 2017), in which she explores being a mixed, micro-minority Eurasian in Singapore. It won the Singapore Literature Prize 2018 in the Creative Nonfiction category. Her short fiction has been published in Best New Singaporean Short Stories Vol. 3, Singapore Quarterly Literary Review and LONTAR: The Journal of Southeast Asian Speculative Fiction. She is currently working on a speculative fiction novel. Trees, gentle water bodies and quiet are some of her favourite things. Her ultimate dream is to live in a cabin in the woods.
Esther Vincent Xueming is the author of Red Earth (Blue Cactus Press, 2021) and editor-in-chief and founder of The Tiger Moth Review, an independent eco journal of art and literature based in Singapore. She co-edited Making Kin: Ecofeminist Essays from Singapore (Ethos Books, 2021) and two poetry anthologies: Poetry Moves (Ethos Books, 2020) and Little Things (Ethos Books, 2013). Her essays on ecofeminism, ecospirituality, and entangled living and being on Earth are forthcoming or have been published in international journals and reviews like The Trumpeter, EcoTheo Collective, Sinking City Review and Quarterly Literary Review Singapore. She is the regional guest editor (Asia) for an upcoming eco issue of The Global South, an interdisciplinary journal by the University of Mississippi.
About Worth the Hype?
Worth the Hype? is NLB's brand-new literary arts series that spotlights contemporary world fiction. In these fun and candid conversations, writers, critics, and publishing insiders will weigh in on the literary merits and commercial appeal of bestselling international titles, while contemplating their wider resonances in modern society and popular culture.
Online Programme/Event Administrative Information
This programme is conducted entirely online. You may access Zoom via the app or using a web browser.
Please ensure that you enter a valid email address as you will receive an email with the link to the online programme/event near the day of the programme/evenrt.
The link of the programme should not be shared with others
Do ensure you have a strong internet connection. Using your mobile data is not recommended
The National Library Board, Singapore (NLB) reserves the right in its absolute discretion to disqualify or refuse admission to any registrant without any reason and notice