Description
Do you suffer from back, shoulder or neck aches? Do wish you restore fluidity in your body?
Book a 60 min private session of Aqua Bodywork to restore fluidity in your body. Each session combines the therapeutic effects of Aqua Yoga and the relaxing benefits of Watsu-inspired Aqua floatation:
Part 1: AQUA YOGA FOR MOBILITY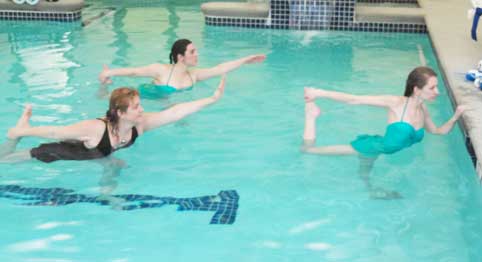 Aqua Yoga is low-impact, accesible form of yoga that many bodies can enjoy, especially if you have joint pain, prior injuries or mobility issues. In the water, joints are supported allowing free movement while also acting as resistance to help strengthen muscles. Yoga in the water challenges balance and illuminates the quality of breath.
- Reduce tension & alleviate pain
- Help to build strength, improve flexibility & stability in your back & spine
- Establish mindfulness, connecting with your thoughts, feelings, sensations
Part 2: WATSU-STYLE FLOATION FOR DEEP RELAXATION
Developed in 1980 by Harold Dull, Watsu is the world's first form of Aquatic Bodywork and the principle form of Aquatic therapy for mind and body relaxation. It is based on the premise that movement which works on stretching within water enables connection at a myofascial level (connective tissue). This increases ease of movement (mobility of joints, fascia) and provides a supported, calm environment conducive for deep relaxation. Within a deep relaxed state, the sympathetic is quietened while the parasympathetic nervous system is enhanced, reducing stress, chronic pain, trauma.
AT YOUR HOME, AT YOUR CONVENIENCE
Wenlin can facilitate a session any day at a time convenient for you, at pool near your home / workplace. It is recommended to have the class later in the day (after 2pm) so the pool water is warm. This makes the pool more conducive for deep relaxation.
Single trial class: $80 (first-timers only!)
60 mins 4 pack: $80/each ($320 total) - Can be shared between 2 friends/family, valid for 3 weeks
60 mins 2 pack: $85/each ($170 total) - valid for 3 weeks
60 mins Single session: $110
Other payment methods are available, email wenlin@wenlintan.com for more details
If you'd like individualized classes but have a limited budget, grab your friends / family for mini group classes (2-4 people) at your home.

EXPERIENCED, ANATOMY-TRAINED INSTRUCTOR
The yoga class will be led by Birthlight Aqua Yoga & Yoga Alliance certified instructor Wenlin Tan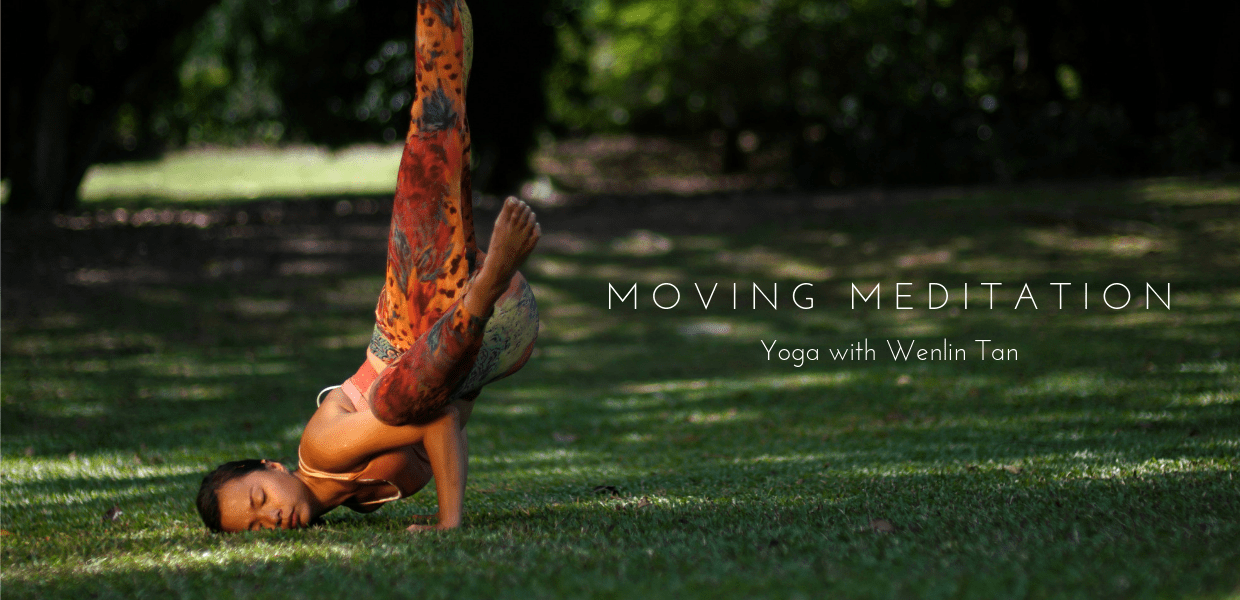 BODYWORK WITH WENLIN
Teaching since 2016, Wenlin Tan has undergone training on Yoga Anatomy, is certified by Yoga Alliance and is CPR-trained. Wenlin has extensive experience teaching private yoga, offering customized classes for different needs, including athletes, pregnant women and elderly individuals with comorbidities such as diabetes, high blood pressure etc. Wenlin is a resident teacher at YogaUnion, Italy, Turin's leading Yoga studio, and splits her time teaching in Asia & Europe. Sample her classes here
Wenlin is certified to teach Aqua Yoga, having received her Well Woman Aqua Yoga Teacher Diploma from renowned international institute Birthlight, with founder Françoise Freedman. at Watsu centre Sasseta Alta, in Tuscany, Italy. The course combines Françoise Freedman's innovative Well Woman Yoga and Aqua Yoga, integrating the qualities of water to promote women's greater wellbeing through the life cycle.