About this Event
Yoga Nidra is often referred to as "yogic sleep," a paradoxical state of being between sleep and consciousness that's conducive to deep emotional and physical healing, rewiring your brain, and self-exploration.
Accelerate your health
The benefits of using essential oils in yoga include accelerating and improving one's mental and physical experience throughout and beyond the conventional yoga method.
Complete Relaxation
Yoga Nidra practice with Tibetan sound bowls induces complete relaxation in consciousness, thereby restoring wellness on all levels of being. Power charge for body, mind, soul in conscious nap.
Aroma Yoga Nidra with Tibetan Sound Bowls
Sue Sze
Saturday 14 Dec 2019
2pm- 4pm @ SGD88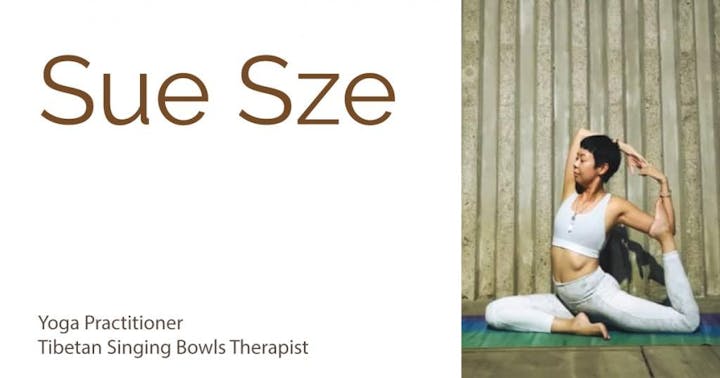 She is inspired as a living role model of healthy lifestyle, becoming a greater human being who is constantly radiating love, peace, harmony and light, enjoying abundance of beautiful creation in her life experiences on this planet.
Learn more about Sue here.