Aromatherapy Yoga Teacher Training

Monday, 11 September 2017 from 08:00 to 18:00 (Singapore Standard Time Singapore Time)
Event Details
Essential oils have been used for thousands of years for their spiritually and emotionally uplifting properties. They have the highest frequency of any natural substance known to man. Essential oils can help bring your body and emotions into balance, bringing harmony to your energy centres or chakras, and thus raising your own vibration. By infusing essential oils into your yoga practice, you have a greater ability to achieve and maintain physical, emotional, mental, and spiritual wellness.
In this course, learn how you can unify the power and benefits of both yoga and aromatherapy to create a whole new experience which can enhance your practice, or the classes that you teach. You will also be introduced to Urban Zen Integrative Therapy (UZIT), which is a unique combination of yoga therapy, aromatherapy, reiki, nutrition, and contemplative care. 
In addition, you will have a deeper understanding of how you can better address issues experienced by your students with the combination of yoga and aromatherapy. 
The hours you will accumulate upon completion of this course can be counted towards your Yoga Alliance accredited hours. 
Trainer Profile
Ed Dailey, RN, E500-RYT, RNPA, Senior Global Educator of Young Living, Yoga Alliance Continuing Education Provider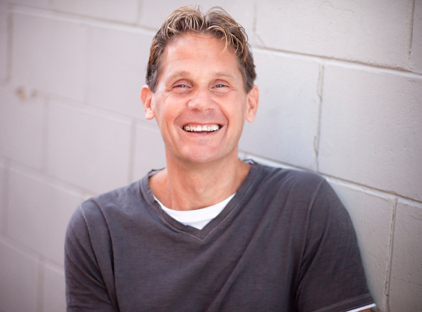 Ed has been teaching yoga since year 2000 and has been a practitioner for over 14 years. He has completed the Urban Zen Integrative Therapy program that was inspired by Donna Karan, Rodney Yee, and Colleen Yee and worked for 18 months at Beth Israel Medical Center in New York City on the oncology and surgical floors utilizing yoga therapy. Over the years, he has been using essential oils to enhance his yoga practice. Ed is also passionate about teaching others self-care skills to create better healthcare around the world. Ed is also a Yoga Alliance Continuing Education Provider

Featuring Balancing Chakras with Essential Oils by:
Kristin Khor, Pure Yoga Singapore Instructor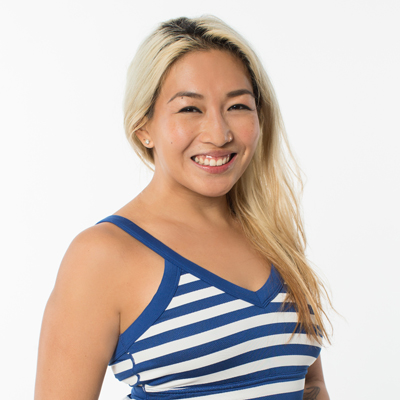 Born in Washington D.C., Kristin found yoga during university in Sydney. She is blessed to have crossed paths with so many inspirational students in her life and is ever grateful to her teachers – Sangeeta Vallabhan, Rima Rabbath, Monica Jaggi, Elena Bower, Sharon Gannon, David Life and Andrei Ram. Kristin's classes incorporate the teachings of yoga from her perspective with music, flow, meditation, a calm voice, a steady breath, juicy assists and always Savasana (sometimes with lavender lotion.) She hopes to make her students feel as good as she does when they step off their mat to go back to their day.
Date/Day:        8 September 2017, Friday
Time:               8am-6pm
Venue:             Pure Yoga, Ngee Ann City Tower A, Level 18
                        (391A Orchard Road, Singapore 238873)
Fee:                 $275 Early Bird Ticket
Valid until 13 August 2017, 11:59pm
Comes with 5ml Citrus Fresh & Grounding Essential Oils
$300 Regular Ticket,
Valid from 14 August 2017, midnight until slots last
comes with 5ml Citrus Fresh Essential Oil
Open to yoga teachers only.
 

Aromatherapy Yoga Teacher Training Course

8:00am

Welcome and Agenda

8:15am

The Basics of Breath Awareness

Learn the basics of setup for a breathing practice and some important guidelines and fundamentals that should be observed for a safe breath awareness practice. This practice will be geared towards yoga teachers who have a daily pranayama practice.

 

9:00am

Break

9:15am

The Basics of Creating and Teaching an Aromatherapy Yoga Class

Learn the basics of using essential oils in your teaching and home practice. General guidelines and application will be discussed on how to enhance the yoga practice by adding essential oils. This morning segment will focus on standing poses and grounding. Essential oils that have a grounding quality will be used here.

 

10:30am

The Science of Essential Oils

Learn the science of how essential oils work synergistically with the body and how Young Living essential oils are superior in quality to all essential oils. The use of essential oils in combination with yoga will be discussed in each of the succeeding modules.

 

11:15am

Yoga Practice with Focus on Awakening

This module will be layered with essential oils that have an uplifting and awakening quality and will focus on backbends.

 

12:15pm

Lunch

1:15pm

Restorative Yoga for Digestion (3 Poses)

This module will look at how 3 restorative postures can help the digestive process. We will focus and alignment and anatomy, and how utilizing careful attention to set up the body in an optimal position can help restore the nervous and digestive systems.

 

1:45pm

Yoga for Restoration

This module will be layered with essential oils that help to promote a relaxing environment and will focus on different restorative postures.

 

2:30pm

Break

2:45pm

Urban Zen Integrative Therapy Class

Urban Zen Integrative Therapy is a unique combination of yoga therapy, aromatherapy, reiki, nutrition, and contemplative care. In this module, we will give a brief overview and experience of UZIT. Focus will be on how teachers can focus on movement when the body is ill.

 

3:25pm

Enhancing your Yoga Business with Young Living

This module will focus on how you can incorporate Young Living essential oils into your yoga business.

 

3:45pm

Yoga Practice

This module will teach participants about forward bends and the effect it has on the nervous system. By adding select essential oils into this practice, participants will be able to experience how these poses help combat occasional stress.

 

4:30pm

Q & A Session

4:45pm

Balancing Chakras with Essential Oils

6:00pm

End
 Visit www.YoungLivingYoga.sg for more information on Aromatherapy Yoga!
An Event Organized by Young Living Singapore, in Partnership with Pure Yoga Singapore.


When & Where

Pure Yoga
Ngee Ann City Tower A, Level 18
391A, Orchard Road
Singapore, 238873
Singapore

Monday, 11 September 2017 from 08:00 to 18:00 (Singapore Standard Time Singapore Time)
Add to my calendar