Art in Transit Tour: MRT Circle Line (Saturday, 11 Jan from 2.30-3.30pm) MANDARIN

Saturday, January 11, 2014 from 2:30 PM to 3:30 PM (Singapore Standard Time Singapore Time)
Event Details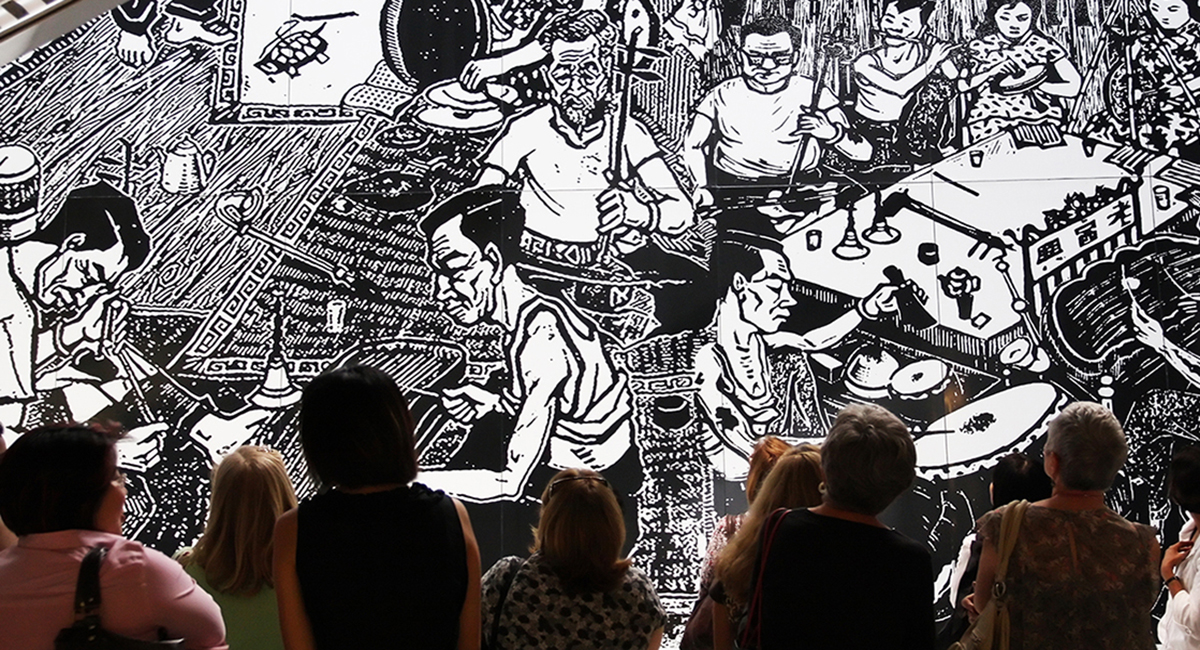 Art in Transit Tour: Circle Line
《艺术之旅》将国内顶尖艺术家的作品带入地铁站及大众乘客的生活里,是一项大胆且极富想象力的计划,在此过程中将各台站转化为向世界展示新加坡艺术的平台。在地铁环线各站和连接走道中展出的作品呈现了公共艺术的最佳值,即易近亲,动人,并在对一般民众引介艺术表达的新视野的同时也能与他们产生共鸣。
导赏将于下午2点30分正开始。集合地点为海湾舫站位于C出口方向的7-11便利店旁。
导赏将以以下路线进行:
海湾舫 > 体育场 > 滨海中心 > 宝门廊 > 海湾舫
Art in Transit is a bold and imaginative programme that brings the works of Singapore's top artists into MRT stations and the lives of all that use them. 
This unique art tour will include four stations on the MRT Circle Line. In each station our guide will highlight and discuss site-specific artworks that reflect the cultural and historical heritage of the area and its community. 
These artworks embrace the best values of public artworks, they are accessible, engaging, and they speak to all. Above all, the artworks of the Circle line offer future generations a collection of works that speak eloquently about our lives and times. 
Please note that this tour starts at Bayfront station (meeting by the 7-11 store towards Exit C ) at 2.30pm prompt. The tour will follow this route:
Bayfront > Stadium >  Esplanade > Promenade > Bayfront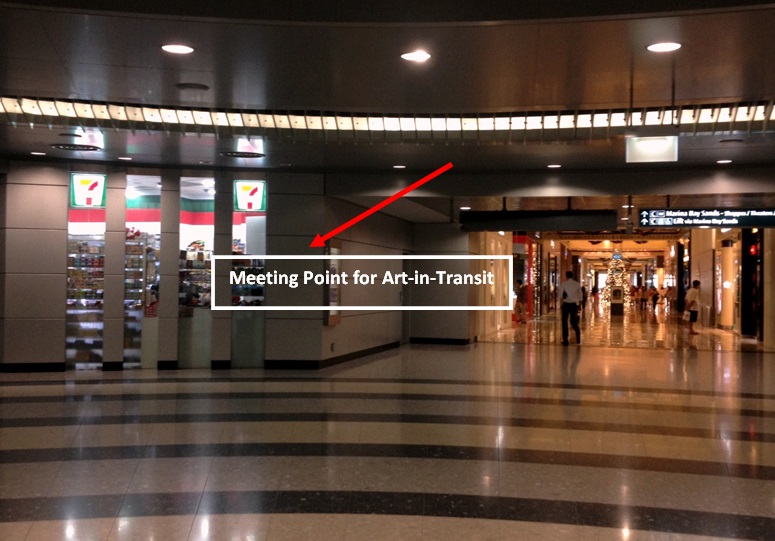 When
Saturday, January 11, 2014 from 2:30 PM to 3:30 PM (Singapore Standard Time Singapore Time)
Add to my calendar
Organizer
Our mission is to increase visual art literacy and to promote art appreciation in Singapore by offering an art education programme for primary and secondary school students, art events and presentions in the community, art tours for the public, as well as developing a body of well-trained and committed volunteers to serve as art advocates, providing a vital resource in the community. This is best encapsulated in our motto: "Art education for the community, by the community".