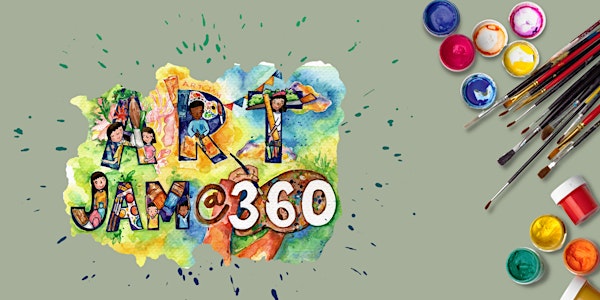 Art Jam @360
Art Jam@360 - Create your own masterpiece: Art that speaks to the soul
When and where
Location
DM@360 Hub 360 Dunearn Road Singapore, 299552 Singapore
About this event
'Art jam' under the guidance of Christian artists
Be inspired by their stories of life, art & faith
Afternoon tea & art materials included
(No prior experience necessary)
Get to know our Artists!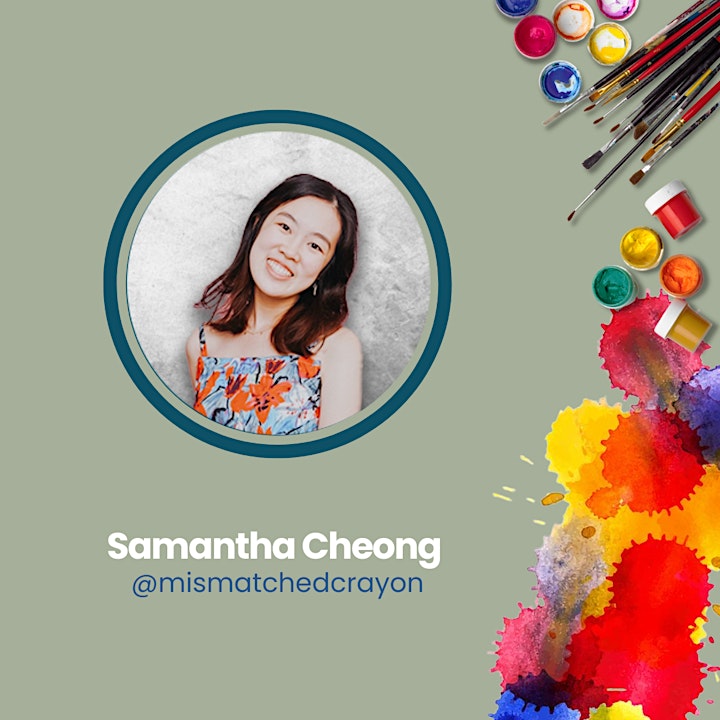 Samantha is a graphic designer by training but is a storyteller at heart.
Having also a background in illustration, painting, writing (particularly songwriting) and music, she enjoys weaving different elements together to create an authentic story.
She believes that everyone has a story to tell and enjoys listening to others while developing heartfelt connections. Believing that the world is best experienced through child-like wonder, Samantha also often adds a touch of whimsical fun and playfulness to her works.
Check out Samantha's work @mismatchedcrayon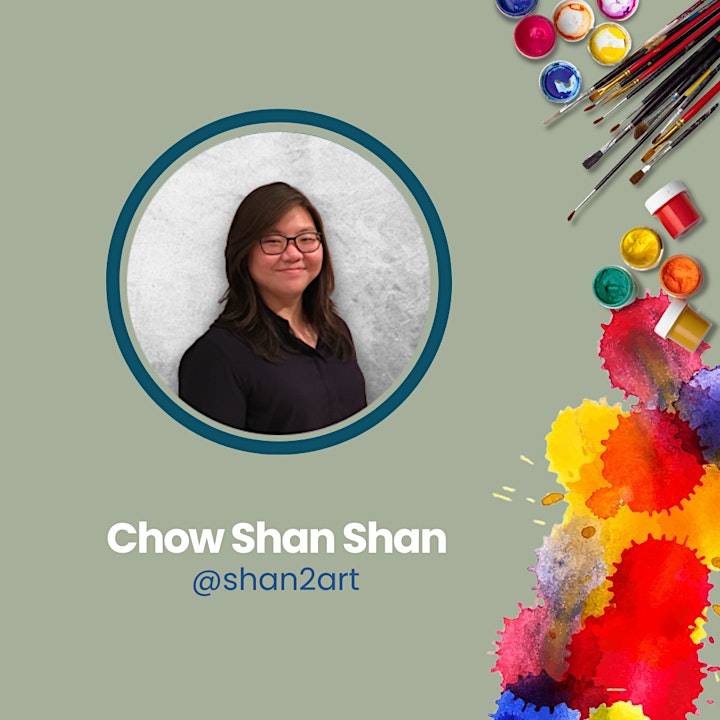 "Exposition", French for exhibition; to exhibit your art is to expose your heart.
Shan Shan experienced the power of art during a faith journey in 2017 when she studied oil painting and poetry at Aegean Center for the Fine Arts in Greece.
Between semesters, she followed open doors to different countries and gained cultural experiences while connecting with art communities. It's through these travels that she experienced the power of art in herself and others as she creates art and shares them.
Check out Shan Shan's work @shan2art
A self-taught artist, Sound of Art's artist Erica works mainly with Acrylic and Oil. Representational and figurative, Erica's art captures the realistic nature of her subjects, interjected with an abstract touch - they are traditional, yet styled with a daring modern slant; realistic, yet juxtaposed with a dramatic edge.
The results are bold, uplifting "statement artworks" which are as energetic and vivacious as the artist herself. Erica enjoys creating in different styles of contemporary realism, minimalism, still life, pop art, and even mural art.
Participants will be guided by Erica in using acrylic paint to create their own silhouette painting around the theme of nature. With the help of an experienced artist, participants will be able to relax and enjoy a delightful afternoon of art jamming.
Check out Erica's work @soundofart.co
Sound of Art's artist Swasti started as a digital artist, but she soon discovered her deep interest in traditional media, and began painting in oil and acrylics. After receiving Christ in 2016, her faith provided deep wells of creative inspiration for her to draw from.
It soon became apparent that her works had developed a decidedly Christian slant. It gives her a personal sense of fulfilment to convey messages from the heart of the Father onto the canvas. Swasti hopes to continually grow as an artist and create more art that blesses homes.
With Swasti's guidance, participants will be able to freely create plant-themed works using acrylic paint. In essence, they will be able to indulge in their own imagination/interpretation of nature through such creativity.
Check out Swasti's work @soundofart.co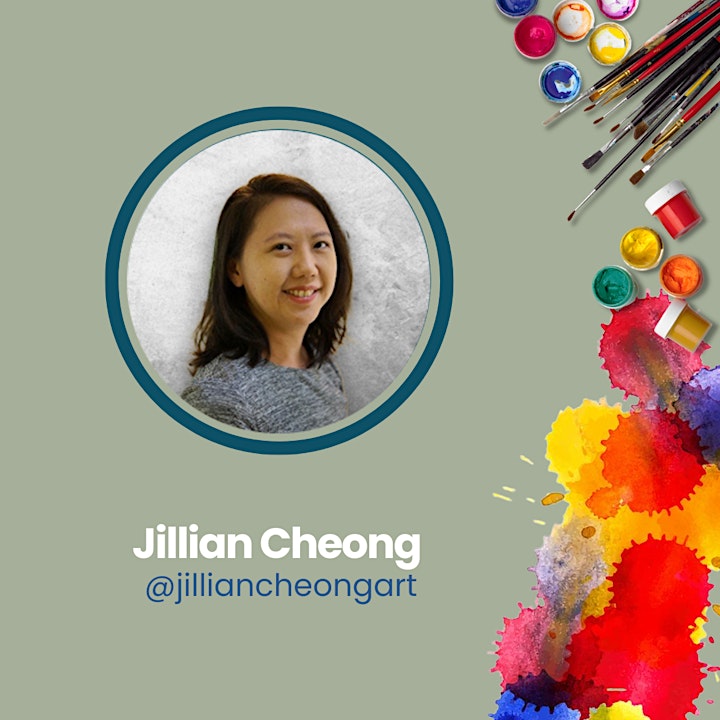 Jillian Cheong is an artist and mother of three kids. Art has been a gift to express her personal journey and faith. She believes in the value of creating artworks that inspire hope.
Come for a time of personal reflection and storytelling. Learn to create an art piece that tells your own story. Be attentive to the blessings in your life and create a piece of art which will serve as a reminder of hope.
Check out Jillian's work @jilliancheongart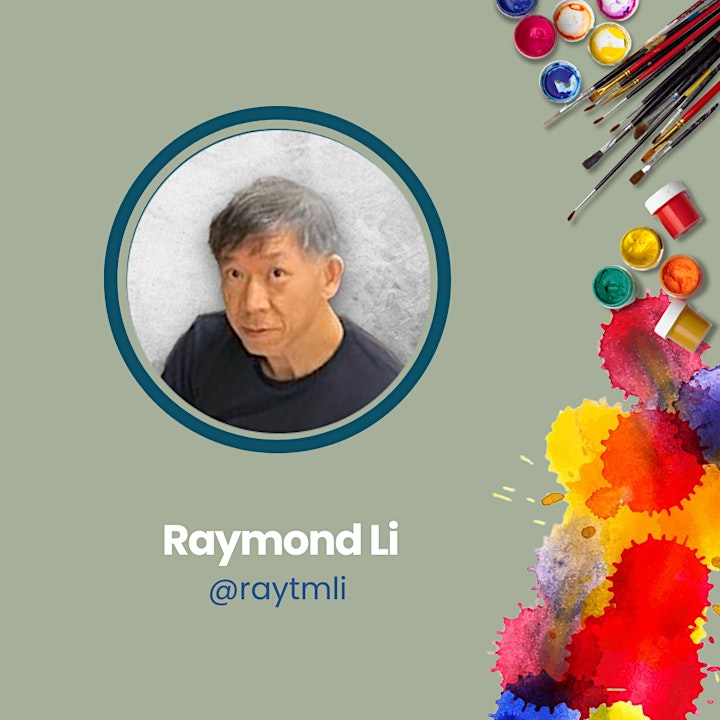 Raymond Li is a Hong Kong-born artist, specialising in watercolour portraits, gesture and outdoor sketching. He is passionate about spreading the joy of art.
He dedicates himself to teach people with no or minimal art experience as he believes that art is a wonderful lifelong skill which everyone is able to learn. He has a simple wish that more people will appreciate and enjoy art so that the world will become more beautiful and enjoyable to live in.
Watercolour has a mind of its own. Painting with watercolour is like building a friendship. Raymond will show you a few practical techniques and tricks. He will then guide you to paint a simple scenery. Allow yourself a chance to experience and meet this "new friend". Watercolour may become your lifelong "companion".
Check out Raymond's work @raytmli