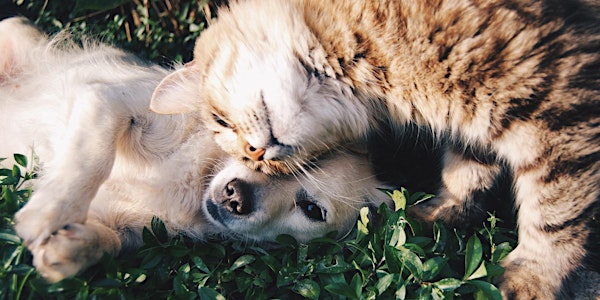 Art & Science of Mindfulness
An intro to how Mindfulness Based Cognitive Therapy (MBCT) helps people deal with stress, burnout, depression (low moods) and anxiety.
When and where
Location
Zoom ID: 881 9297 3773 Password: kindermind Singapore Singapore Singapore
About this event
In this one-hour session on Zoom, learn why mental health conditions like stress, burnout, depression and anxiety arise, how Mindfulness Based Cognitive Therapy (MBCT) helps support our mental health, and the science behind mindfulness. The session includes a short practice.
It is for anyone who is keen on transforming their minds and wellbeing.
This session is also a taster of our 8-Week Mindfulness (Jul - Aug) program where we develop the capacity to respond skilfully to our inner experiences like rumination, unpleasant emotions, and physical pain.
More info at www.kindermind.center/mbct/
MBCT background
Developed by three professors, Zindel Segal (Toronto), Mark Williams (now Oxford) and John Teasdale (Cambridge), MBCT is evidence-based and approved by the National Health Service (NHS) in England as a primary care treatment.
The UK National Institute of Clinical Excellence (NICE) recommends MBCT for clients that have experienced three or more major episodes of depression.
MBCT is also widely taught to a non-clinical population as a resilient response to difficulties, and may be integrated with leadership, wellbeing, change and innovation training.
Teacher
Noelle Lim attended the teacher training course in Mindfulness Based Cognitive Therapy (MBCT) at Oxford Mindfulness Centre, Oxford University, and observes the UK best practices in teaching mindfulness. Outside teaching mindfulness, Noelle is a presenter at BFM 89.9, and a coach for MBA students at Asia School of Business (by BNM and MIT Sloan) in Kuala Lumpur. She is also a Fellow of the Eisenhower Fellowships.
Organizer
A social purpose organization, Kindermind Center aims to transform minds, reduce suffering, and promote compassion and resilience. This is accomplished through accessible, evidence-based mindfulness training rooted in rigorous standards of teaching, and contribution to research and contemplative dialogue.